Shopify is the online revolution that's letting the average Joe set up their own store fronts and make money selling products. While it's been around for a while, not many people really understand how to use Shopify properly, and as a result, thing can go down hill quickly for many people thinking that the platform will be the answer to their financial problems.

Fortunately, Shopify is easy to use, and anyone can be successful with it if they're willing to learn a few things that are necessary to make it work. Let's take a look at three powerful ways that you can promote your Shopify business, and turn it into a true cash cow.
1. Unleash The Power of SEO
The ideal customer you want on your Shopify store are ones that arrive from search traffic. Why is this? Well, the thing is, when a person arrives at your store from search traffic, they are already searching specifically for what you have to offer, and will be much easier to convert into a paying customer.

To take advantage of search traffic, you need to make sure that your Shopify store's SEO is up-to-date. This applies to both on-page factors like keywords, site speed, navigation, and being mobile friendly, and off-page factors such back links. If you feel that SEO is too much for you to handle on your own, consider hiring the pros to do it for you.
2. Attract Potential Customers With a Blog
This is a very powerful method for attracting loyal customers, and making sales with your Shopify store. In fact, Shopify itself has its own blog which you can check out at Shopify.com/blog/validate-product-ideas. If Shopify thinks it's a good idea to run a blog, then it's a good idea to run a blog.

The key to being successful with a blog that's meant to lead people to Shopify is to attract visitors with helpful info, then link them to your store. This can be done in sort of a "problem/solution" set up where you identify a problem, then present your products as the solution. This is a very common sales tactic.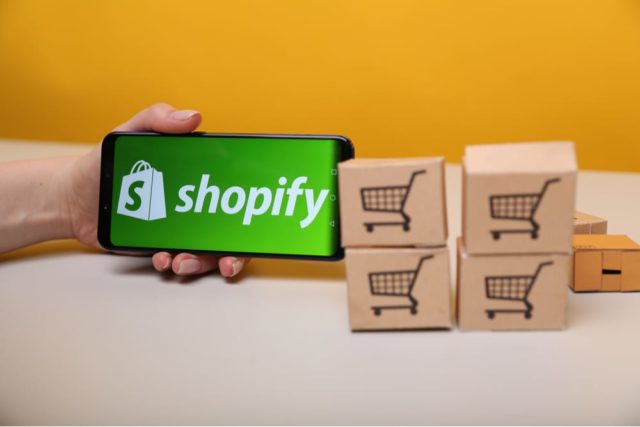 3. Make More Money on the Back End
The #1 truth of a Shopify story, or for most online business actually, is the fact that you can make more money on the back end of things than through front end sales. The reason this works is because it will always cost more to acquire new customers than it will to market to existing customers.

There are many ways to pursue back end sales, but the most common online is to have a mailing list in which you can email offers to people who have already bought from you. This tends to have really good conversion rates, and doesn't cost a lot to do, making it a very wise investment.
Get Smart, Not Discouraged
There is much more to being successful with Shopify than opening a store, filling it with produces, and hoping for the best. If you're willing to learn all about sales and marketing, and how that applies to your Shopify story, then you'll be making money in no time. It's easy, you just have to be smart about it.