It is said that the rule of the most powerful governs the jungle. However, there are also wonderful stories of the tender moments of friendship between animals of different species. It is sometimes surprising to see that the predator and the prey become inseparable friends. We invites you to discover 18 beautiful examples of interspecies relationships.
Lisa Rogak , an author and a journalist, is fascinated by the animal world. She explains in an interview with website Salon that these relationships involving different species are not as rare as we might think. Thus, even if they are mostly born in captivity and live under the supervision of the man, there are many stories related to the friendship between a predator animal and the prey"
Dog and Kangaroo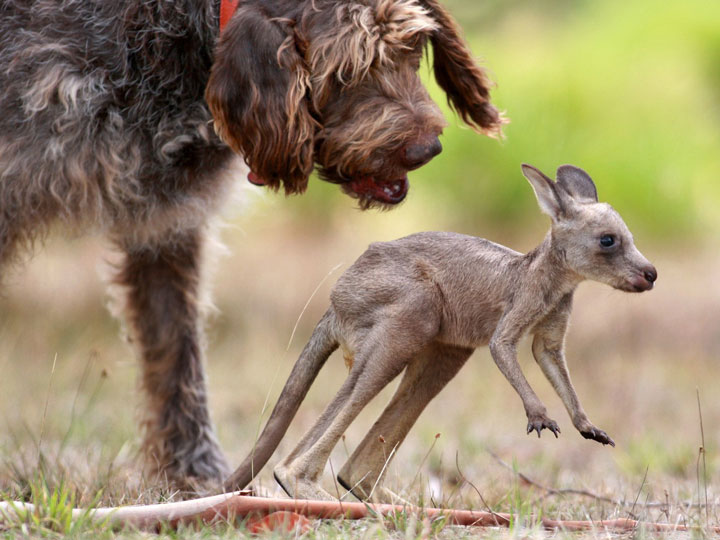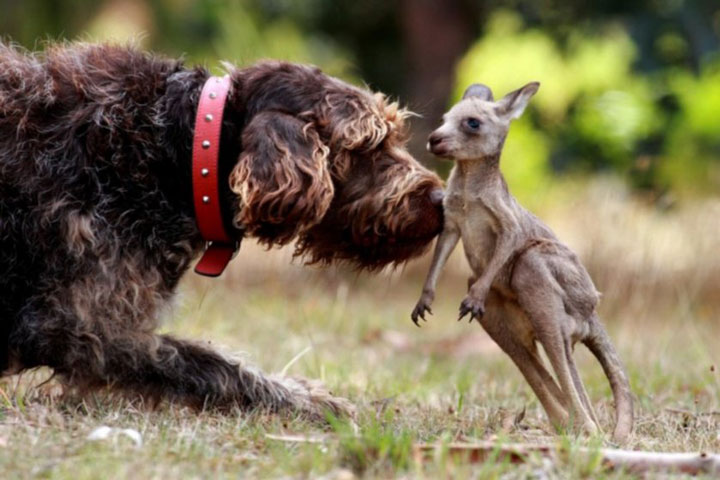 Rex adopted this baby kangaroo four months after the death of its mother, hit by a car.
Lion and antelope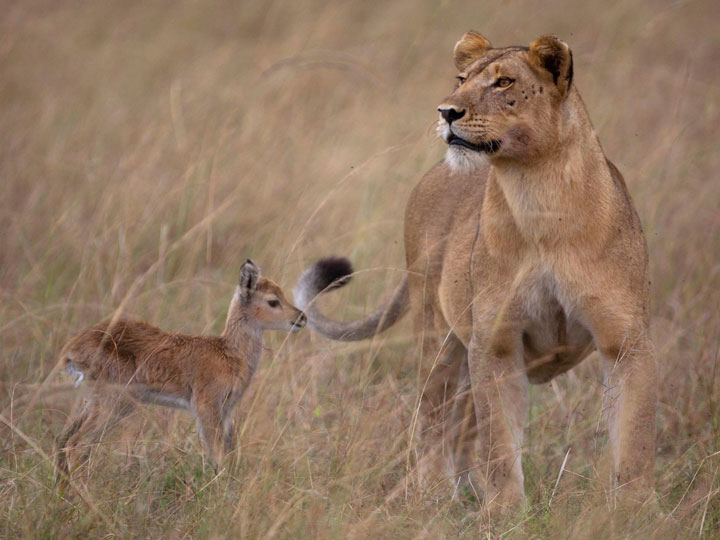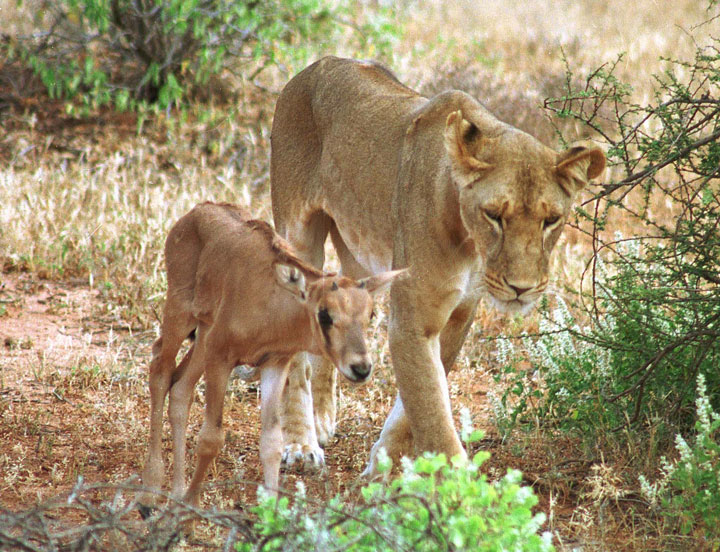 This story is from Uganda where the lioness adopted a baby antelope after killing and eating its mother.
Dog and deer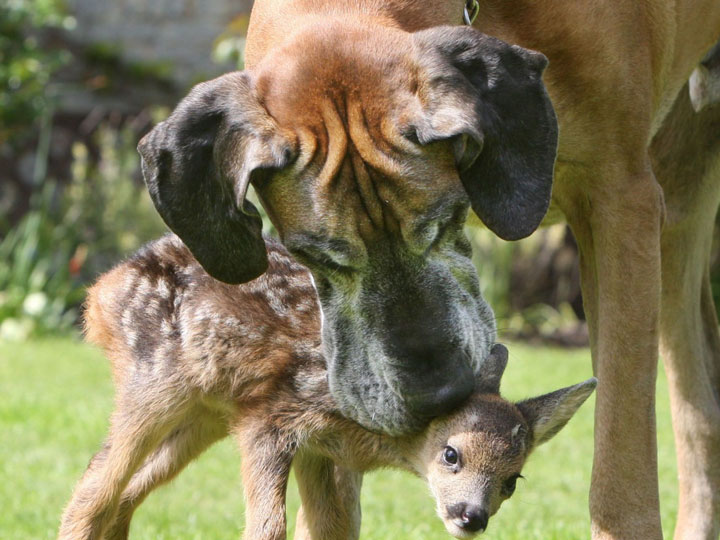 This German mastiff and this little deer are inseparable.
Cat and Chick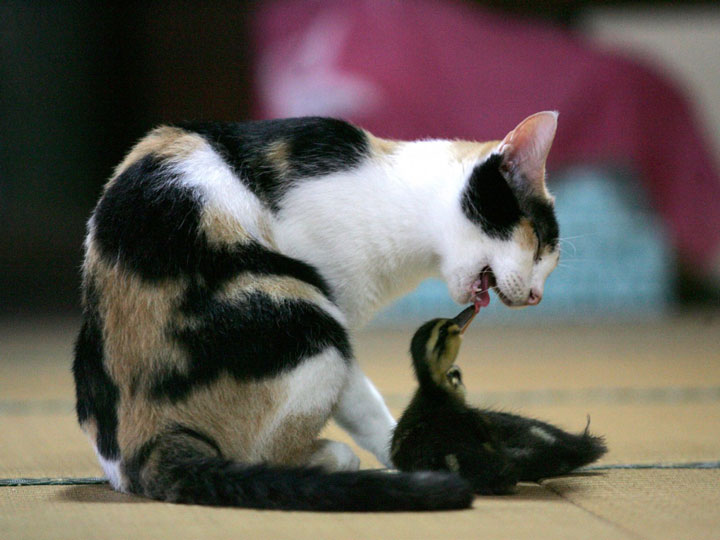 After the death of her three kittens, Hiroko decided to adopt chicks.
Chimpanzee and Dog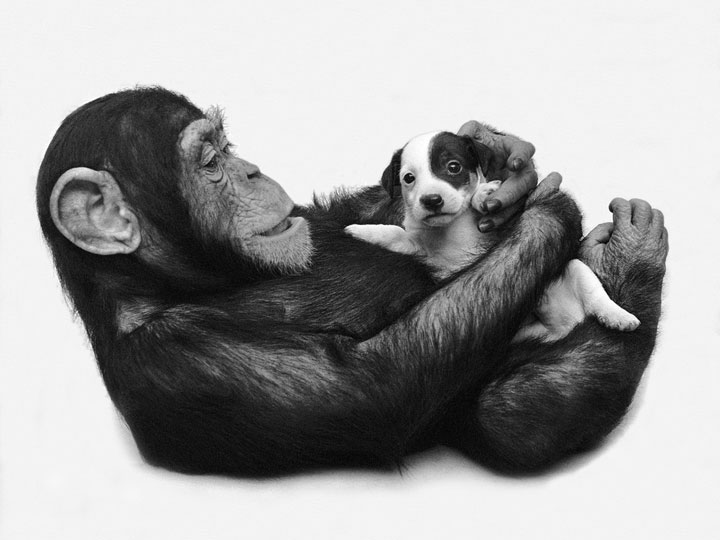 This chimpanzee behaves as a true mother for puppies.
Cat and Lion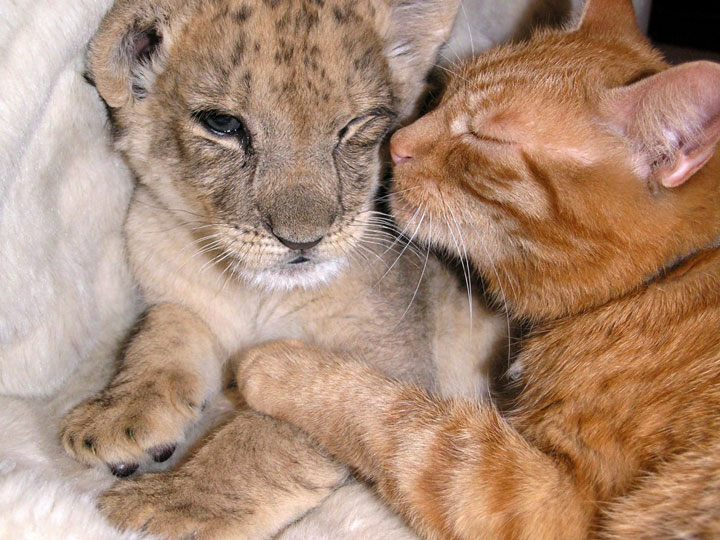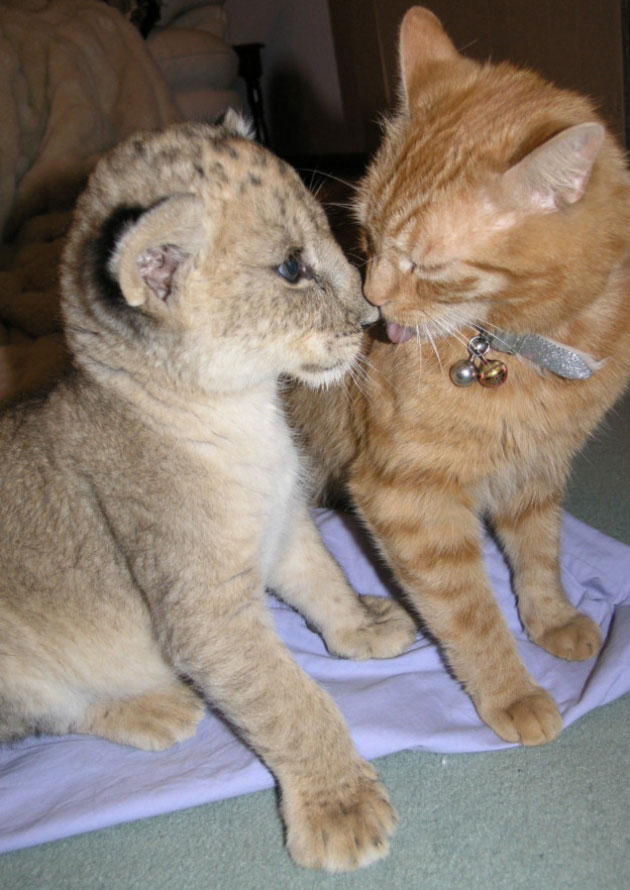 This cat, Arnie, took care of the little cub Zara, before it was sent to Uganda.
Dog and Galogo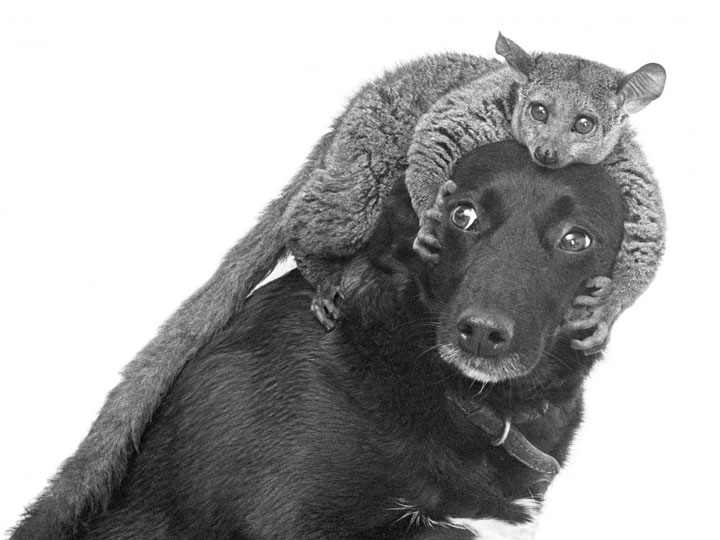 Two abandoned buddies who have learned to take care of each other in a zoo.
Cat and Squirrel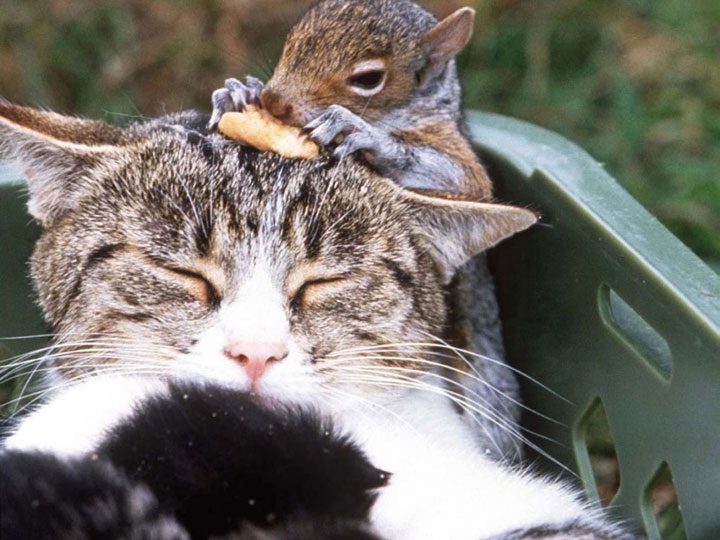 Tucked amid the litter of kittens, this little squirrel was raised and nurtured by its adoptive mother, Sugar .
Cow and Lambs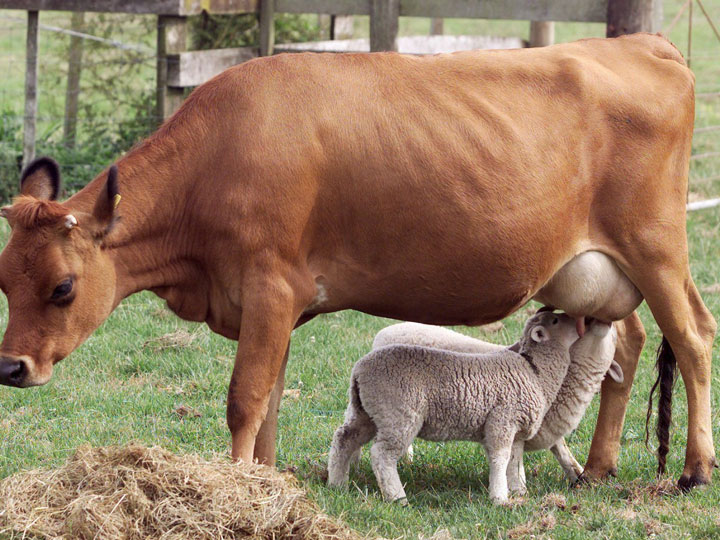 Two lambs drink milk from their cow mother in New Zealand.
Dog and Lamb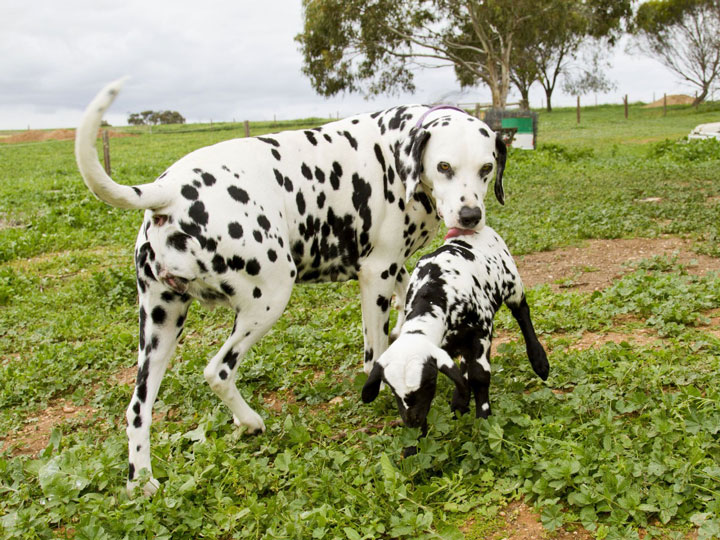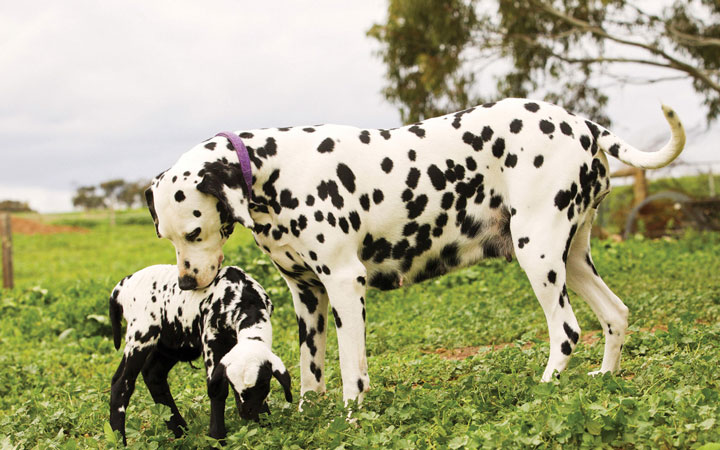 Rejected by his mother, the little lamb became friends with a dog named Zoe.
Chicken, goose and Ducklings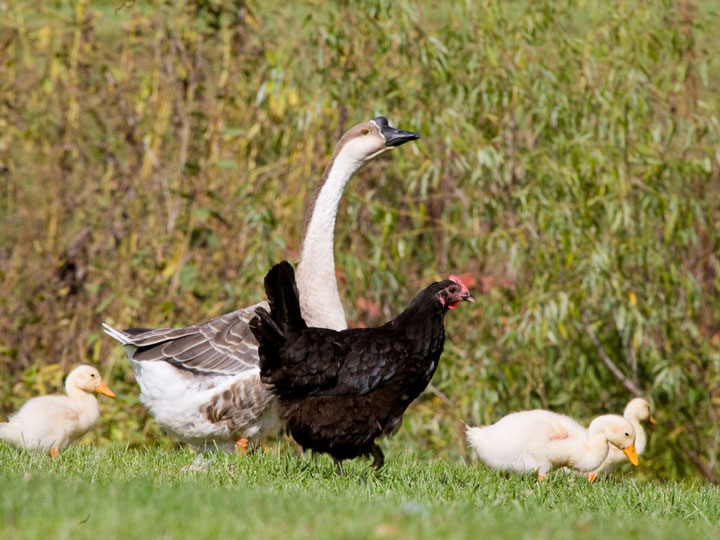 On a farm in Iowa, USA, a chicken and a goose have adopted three little ducks.
Dog and Hyena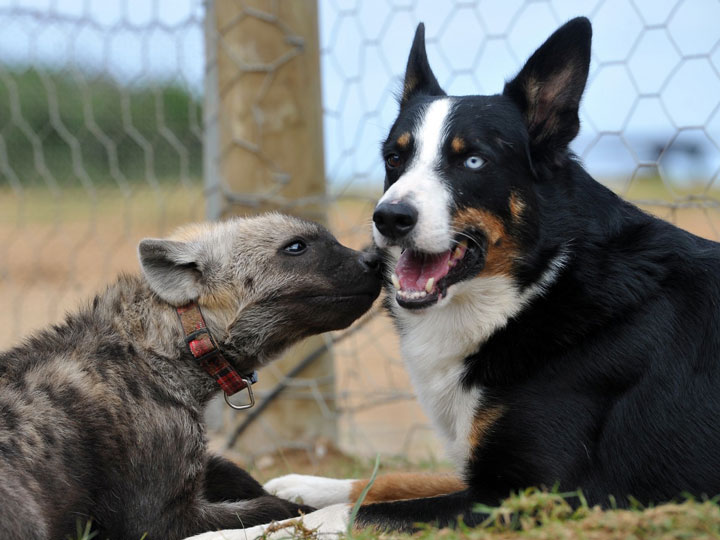 Solo , an Australian shepherd, taking care of baby tigers and hyenas in the Seaview Lion Park in South Africa .
Dog and Badger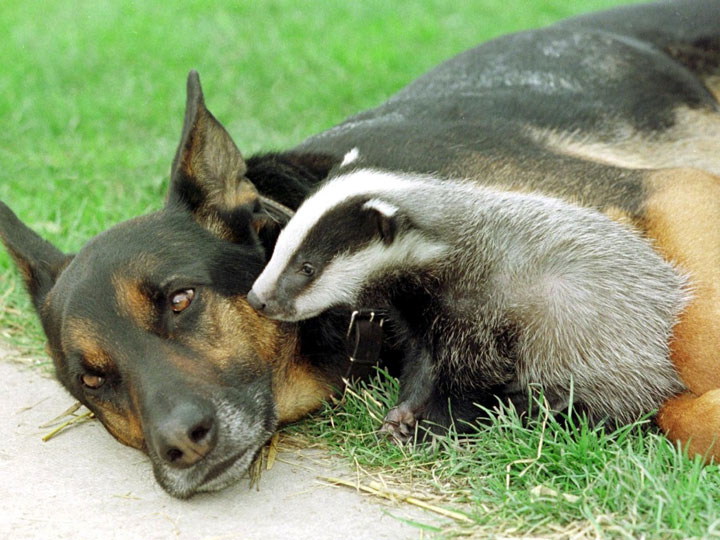 Residents of the Secret World Animal Sanctuary  in England, these small badgers found refuge with Murray, a German shepherd.
Hen and Dog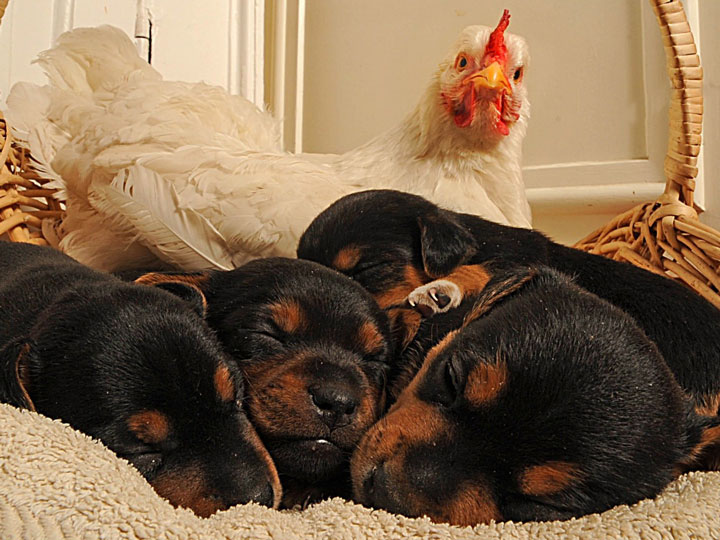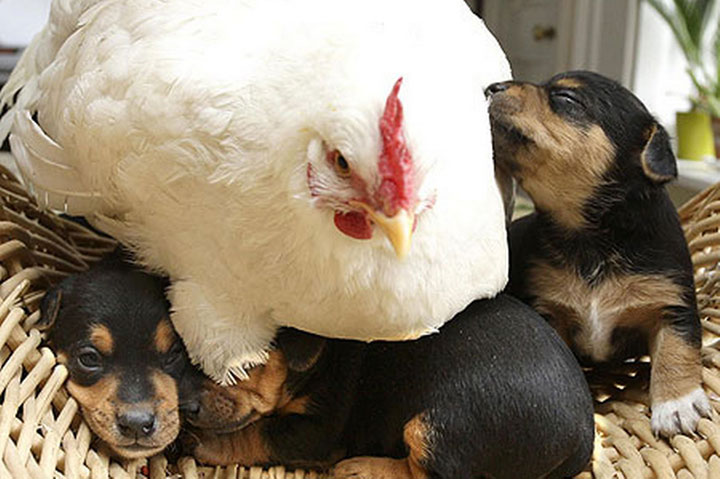 Whenever the mother goes, it's the hen Mabel that watches over the basket of puppies.
Dog and Lamb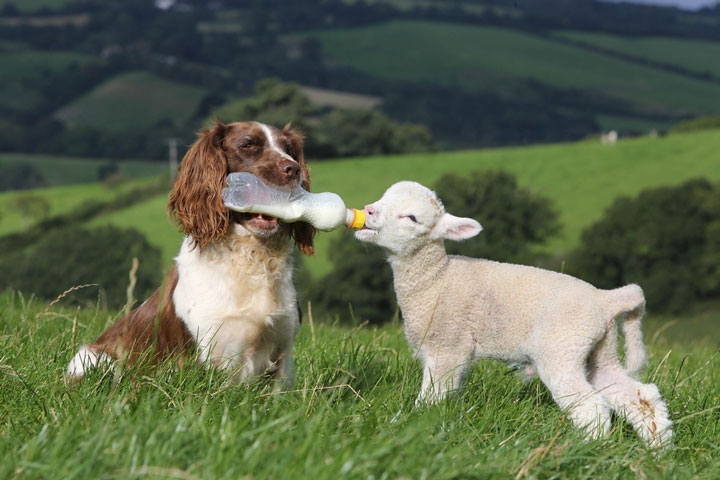 This sheepdog is responsible for feeding orphan lamb that cannot be fed by their mother.
Peacock and Goose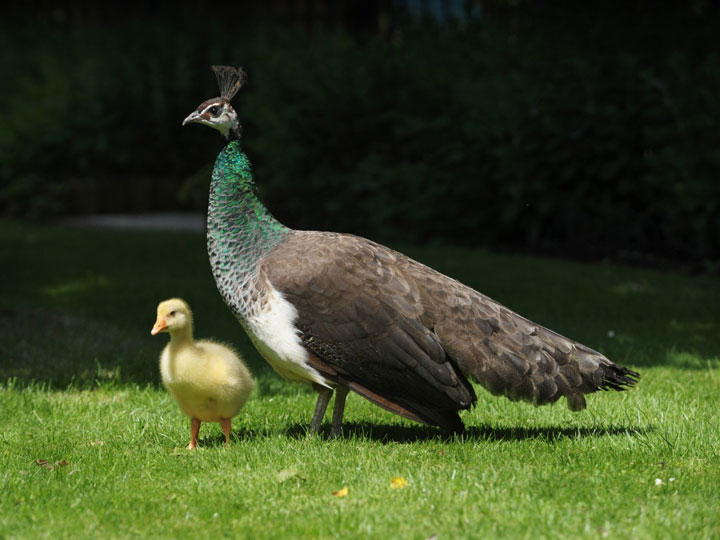 After accidentally sitting on goose eggs, Valentine , a female peacock raised this little baby goose like her own offspring.
Rabbit and Cat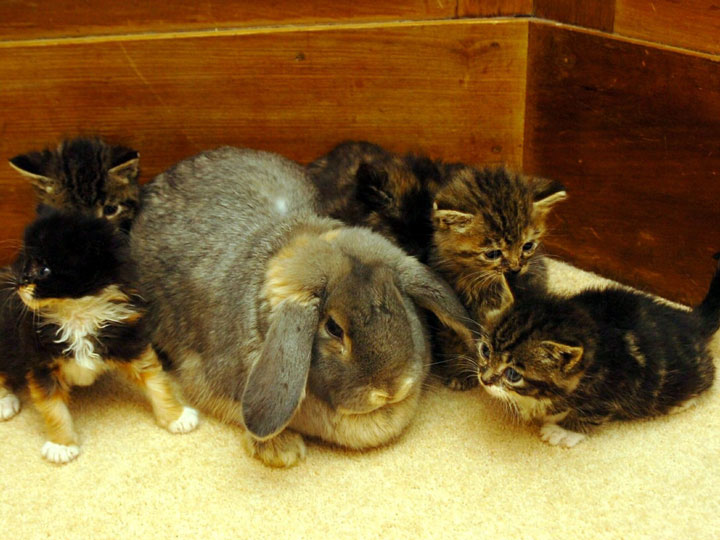 This rabbit has raised a whole litter of kittens abandoned by its owner.
Dog and Rabbit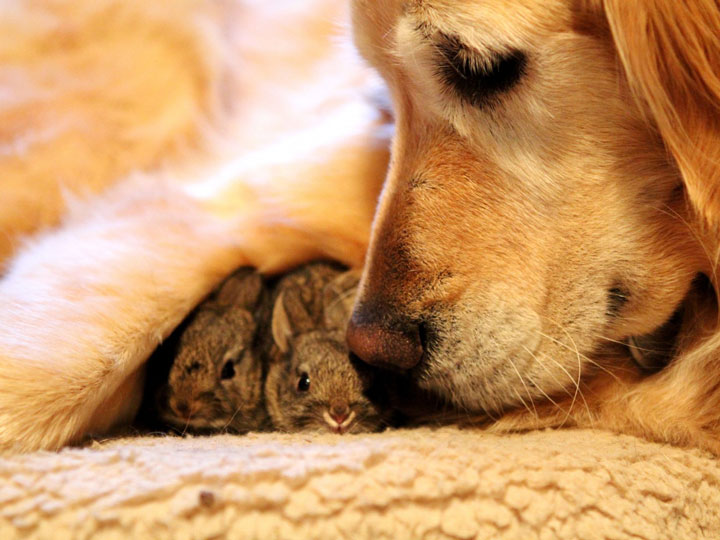 If you want to know more about inter-species relationships, you can buy the book of Lisa Rogak  titled  One Big Happy Family. In this illustrated book, she shows that animals do not mind to putting aside their differences to take care of each other.
These photographs full of tenderness and love are really heart-warming. Do you think we should take a lesson from these animal friendships that transcend differences?