The concept of bathroom originated in nineteenth century with the onset of warmer waters. Since, then it has become a real source of inspiration for art. Discover a compilation of 14 majestic bathrooms that will blow your eyes!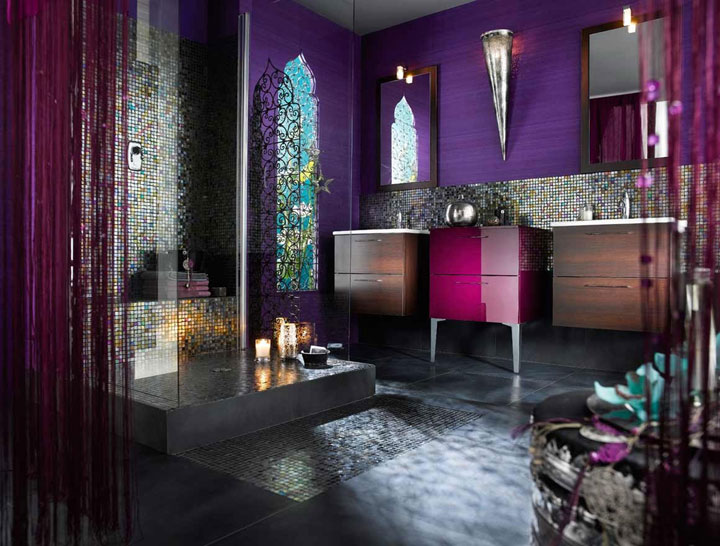 A rich and passionate design approach with amazing Moroccan purple palette. In addition to that, enjoy the sparkling mosaic tiles.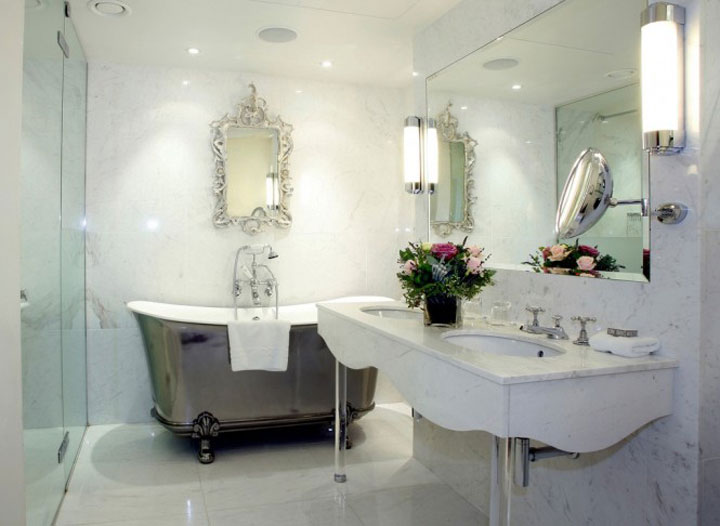 Traditional Chinese bathroom with silvery delicate and fresh look.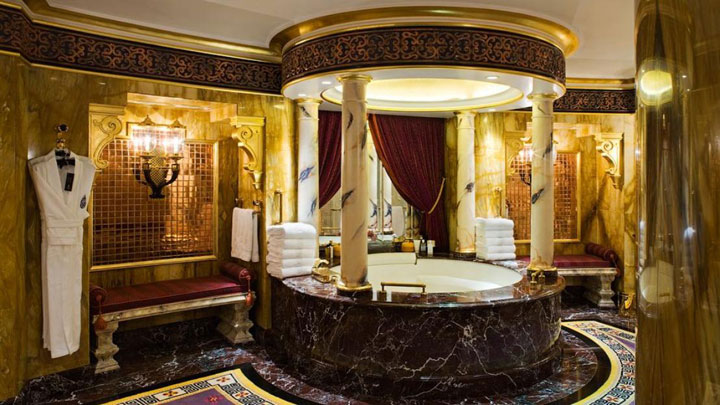 Beautiful scene of glittering Arabian Nights.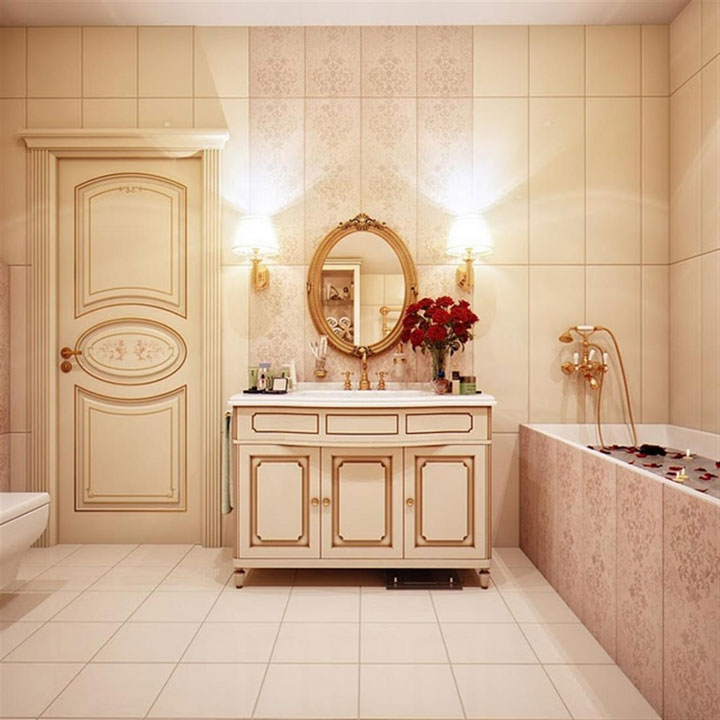 A majestic Russian design with complex tile model.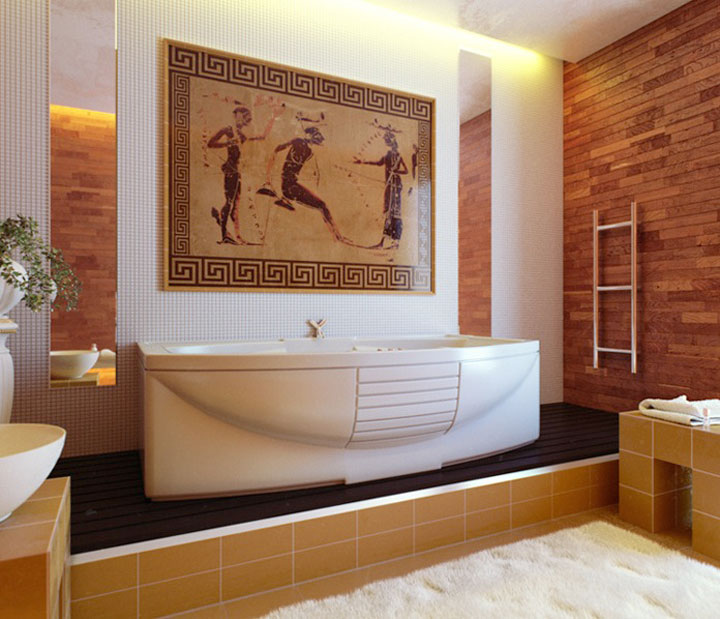 The Greek antiquity style with artwork and colored palettes.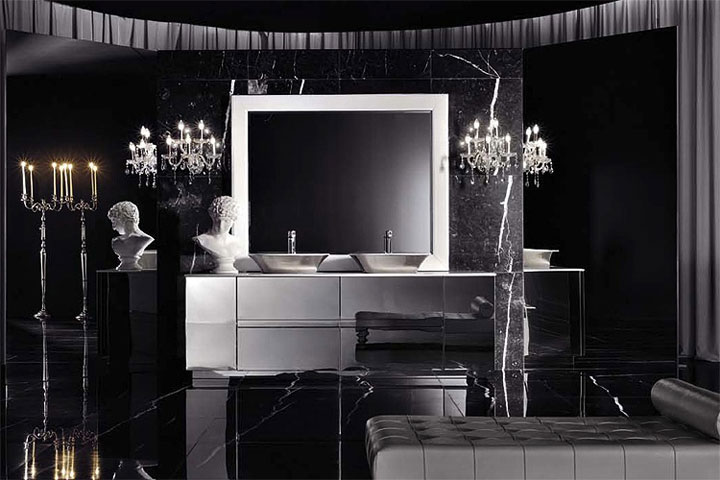 Italian modernism with a completely grey setting. Sculpted with luster and sculpture.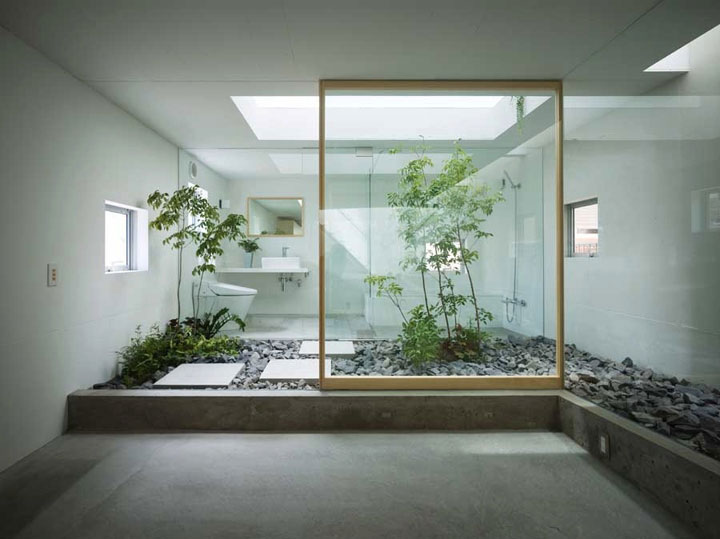 A courtyard bathroom with a zen clean air breathing ethos.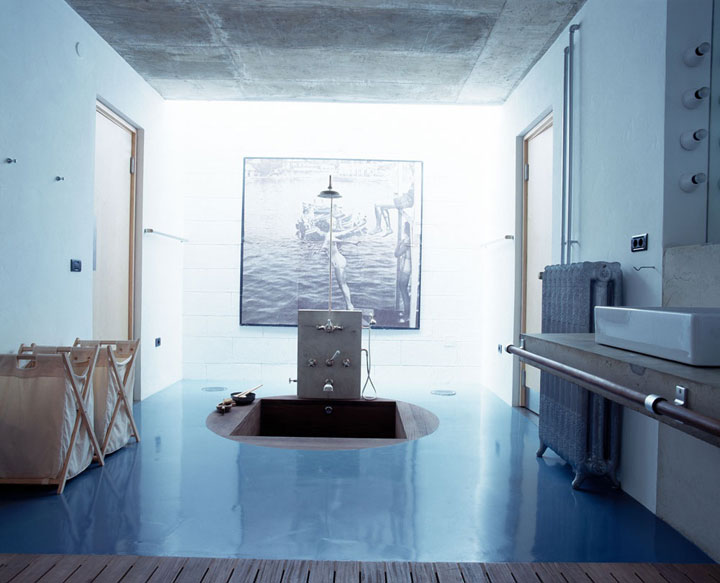 A Turkish contemporary bathroom is composed of natural materials to promote relaxation.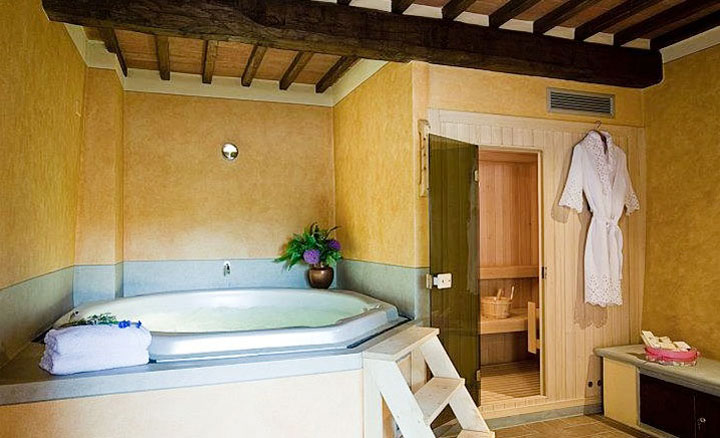 A Tuscan twist highlights the old wooden beams chosen in a dark color.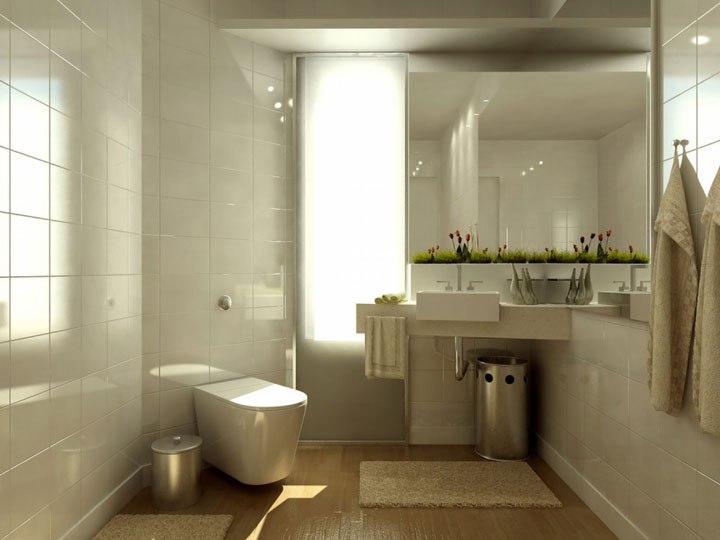 Modern luxury compact bathroom design by an Italian designer.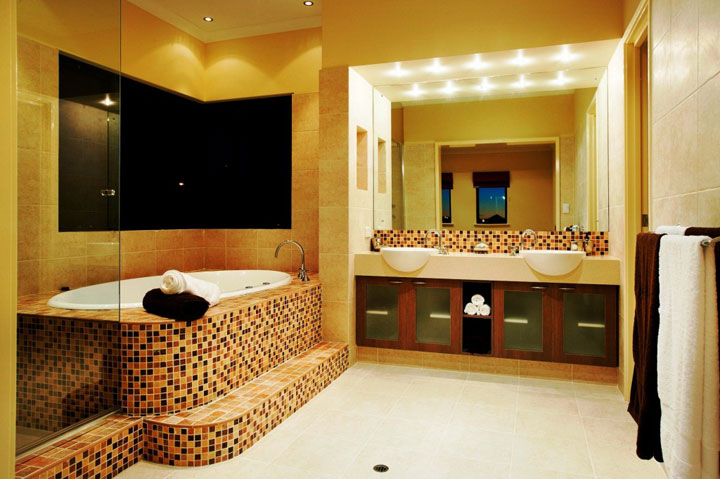 Modern luxury bathroom design with mosaic tiles.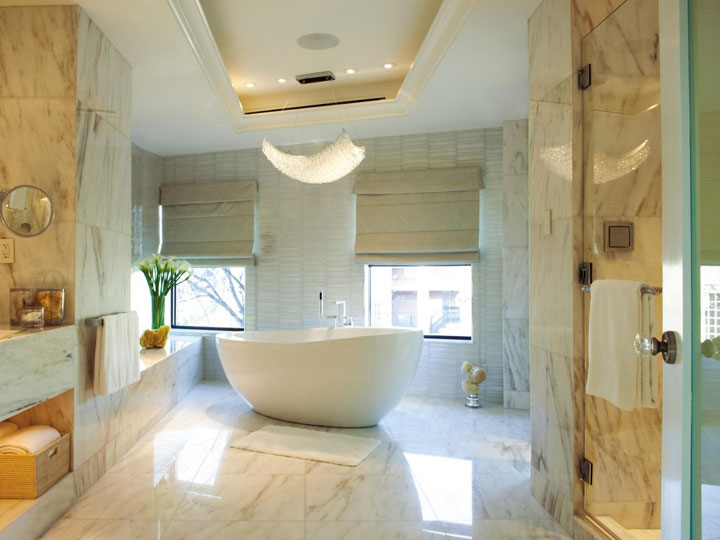 Modern luxury bathroom design with an elegant freestanding bath.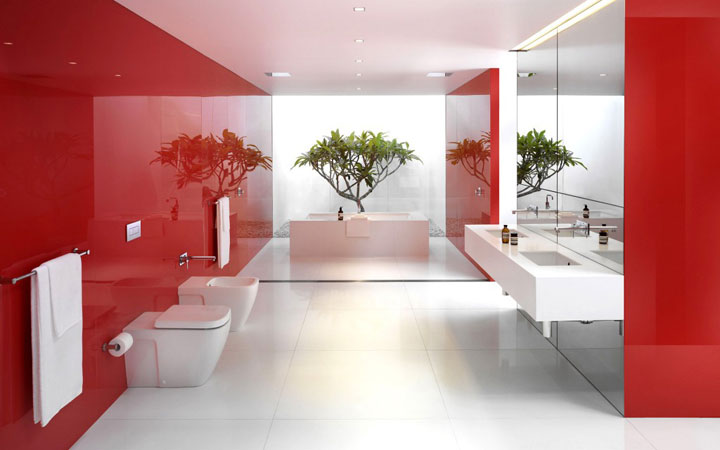 Modern luxury bathroom design in red and white colors to match with bright lighting.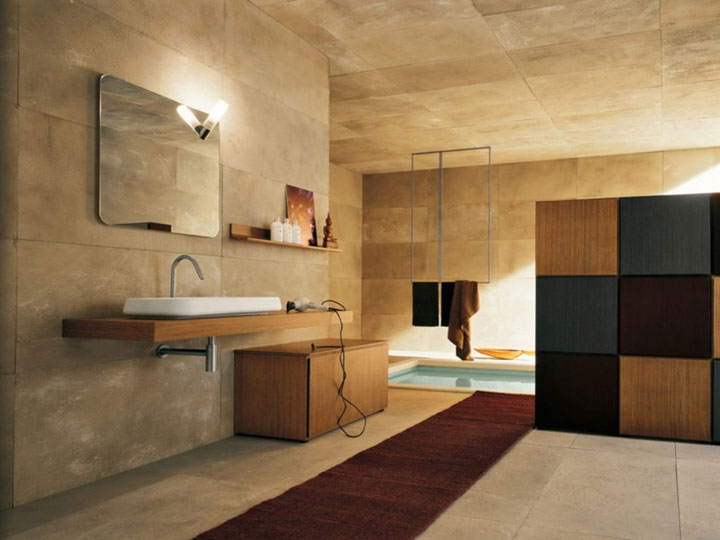 Luxury bathroom Design with napkin holder.
These amazing bathrooms are totally exotic and we want to try them all! But if we were to choose just one, it would be the last! Would you like to take a bath there?