According to a survey report, about 2.5 billion people in the world lack appropriate sanitation facilities. Taking this into account, the researchers of Colorado Boulder University have developed a solar toilet which they have exhibited in New Delhi. This energy efficient toilet uses solar power to recycle the waste water for reuse in the toilet. Solar power is being used in many applications like making electricity, lighting up the streets and many more. Now, energy of sun will be used for making toilet for those people who have no facility of sanitation. The interesting thing is that the toilet is waterless. The financial grant was made by Bill and Melinda Gates Foundation.
The idea is to concentrate the solar power using parabolic mirrors. Here, eight such parabolic mirrors are used to concentrate the energy on quartz rods. Energy is then transferred using optical fiber cable, each of which is composed of a plenty of fused fibers. It is estimated, through experimentation, that these fiber cable are able to yield 80 to 90 watts of energy. This energy is then used in a chamber known as reaction chamber, where wastes are treated. Remember! this technology is based on recycling.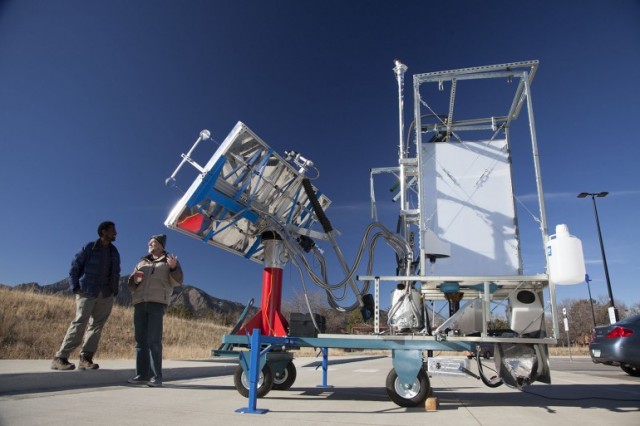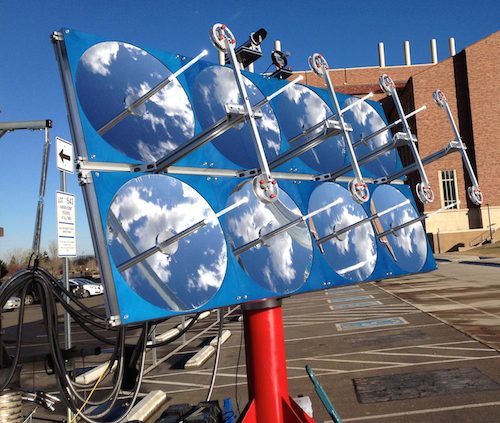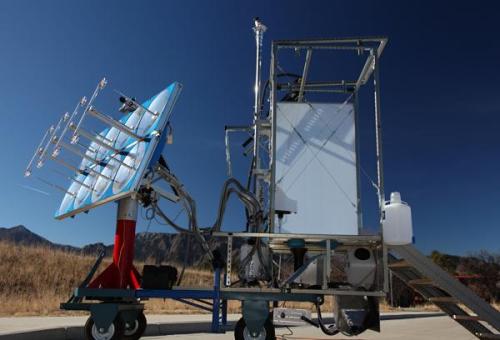 During each cycle, a urine-diverting thick plate is used to gather fecal material in the reaction vessel. The water used for hand washing and urine are then sent to the pretreatment vessel. The reaction tank has two vessels that work on alternating basis between two modes. One is called collection mode and the other one is called reaction mode. As soon as the collection vessel gets filled, it is converted into the reaction mode. These modes could be automated or manual. The urine and water mixture is heated in the range of 200c to 600c. The heating temperature varies according to the daily weather conditions. This process is done for 1 and a half hour approximately.
To remove the smell, an exhaust fan is used along with a filtration process. The prototype can be used for maximum six people daily. Though this capacity is too limited but larger design are under development to meet the requirements of more people. It must be kept in mind that the prototype is costly but arrangements are being made to bring the cost to 5 cent per day. This is an appreciable project by the foundation which can save 0.7 million lives of innocent children who die due to diseases caused by the use of infected water .