So what is GrooveFunnels all about and how can you help you and your online business? These are important questions that you need to ask yourself anytime you look into buying new software online.
Let's face the facts, building your online business from scratch will require you to roll up your sleeves, put in a lot of hard work, as well as require you to make plenty of sacrifices that you might not want to make.
Things can become increasingly more difficult if you plan on doing everything yourself. That's why GrooveFunnels can be so beneficial for you because you won't have to work so hard, and rather instead, let the software do a lot of the heavy lifting work for you.
Let's talk about the specifics of this ultra-popular software that is taking the market by storm.
The Important GrooveFunnels Details And Benefits
So what is GrooveFunnels anyway? GrooveFunnels is an all-in-one sales software tool that will help you build sales funnels as well as sell more digital products. It's much more than a funnel builder, given the fact that it comes with everything that you need to successfully build and grow your online business.
There have been quite a few sales funnel builders launched in the past, but none of them have generated the amount of buzz like GrooveFunnels has. There are a few reasons for this.
First, GrooveFunnels offers free access to a few of its key features. This is almost unheard of when it comes to the online world of sales funnel builders. Many companies can't do this, simply because these are features that cost around $97 a month elsewhere.
Within your free access, you are allowed to use their landing page builder, which is called GroovePages, as well as their shopping cart which is called GrooveSell. If you want to use all of their other features, you can always upgrade and choose a premium GrooveFunnels plan.
If you're just starting online, you might have a few more questions about sales funnels and the other features that GrooveFunnels offers. Let's talk about that right now.
What Are Sales Funnels And Why Are They Important?
A sales funnel is simply a series of steps that you use to turn visitors into customers or clients. What makes sales funnels so powerful is that they only focus on one goal at a time. This is beneficial because there are no other distractions when it comes to accomplishing this goal.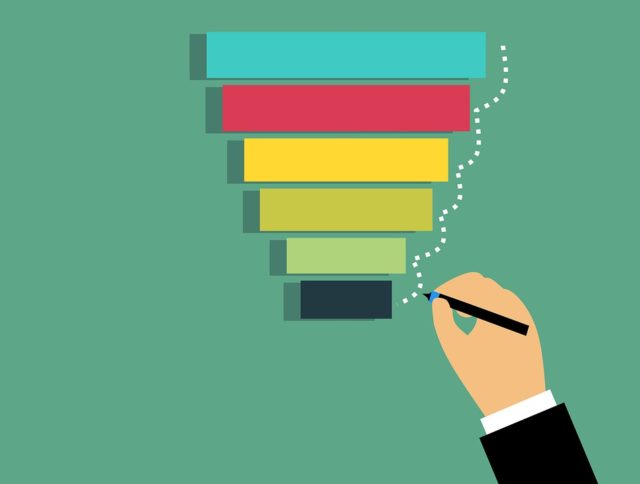 This is the main reason why websites are always compared to sales funnels, in terms of what is better for converting visitors into sales. For the majority of the time, a sales funnel is going to be the best option if you want to convert at a much higher rate.
Sales funnels are also important because they come with many helpful features for increasing your conversions. A perfect example of this, once again, is GrooveFunnels.
As talked about previously, GrooveFunnels comes along with their shopping cart feature which is called GrooveSell. Within GrooveSell, you have the option to sell your products and offers, accept multiple forms of payments, add order bumps, as well as additional, upsells to help increase the amount of money that you make.
How GrooveFunnels Can Help You Specifically
Indeed, there are certainly going to be some growing pains in the initial stage of your online business, but GrooveFunnels can help you smooth out the process.
When you have access to powerful software like GrooveFunnels, it means that it will take much less time to put your lead generation pages, sales letter, and your overall sales funnel together to start selling your product. People have done this in less than a few hours, and that's when they start from scratch.
GrooveFunnels can also be beneficial for the fact that you won't need to hire a team to help build your sales funnel. Back in the day when sales funnel builders weren't around, you were looking at thousands of dollars just to put your sales funnel together. Don't forget about all of the other expenses that you'd have to pay, like hiring a designer, coder, and even someone to help integrate a shopping cart so that you can start selling your products.
GrooveFunnels eliminates all of that for you, which saves you quite a bit of money in the process.
How Else Does GrooveFunnels Help Online Businesses?
Aside from everything that has been mentioned previously, GrooveFunnels also comes with a plethora of helpful features.
First, there is GrooveMember which gives you the ability to create membership sites that come along with all of the bells and whistles. You'd be able to lock your content so that only customers can access it, you can drip-feed your content, and so on.
GrooveFunnels will also include their very own email marketing platform feature, which is called GrooveMail. This will allow you to send broadcasts, as well as utilize advanced automation for all of your email marketing needs.
GrooveFunnels will also come with many more features such as their blogging platform, webinars, surveys, calendars, and a whole lot more.
Closing Words About GrooveFunnels
This all-in-one sales funnel platform has more than enough features to help you see better success with your business. While you might not use all of these features, there is certainly a hidden benefit that comes along with these perks.
GrooveFunnels will allow you to not only make more money but also save money in the process. Given the fact that it is an all-in-one platform, it means that you won't have to look elsewhere for some of the tools that Groove Funnels already has. Plus, you can always cancel the tools that you were already using to help you save more money in the process.
So is GrooveFunnels worth it? All in all, GrooveFunnels is a hot sales funnel builder that is certainly worth investigating, especially for the fact that you can try out quite a few of their features for free.