A New York based company has made a bicycle whose frame length might be adjusted changed according one's weight, size and riding style.  Hence one bicycle frame fits for everyone. All the adjustments are calculated using an app that comes with the bicycle. 
For most people buying a new bicycle, selecting an appropriate frame size is a major issue. If you are lucky enough to get an accurate size of frame then still there is the problems with other components, such as, handlebar stem are either too long or too short. To get rid of this situation a New York based company has made a bicycle whose frame length might be changed according to the situation. That's why the bike is named as Universal bike.
The bike has been designed with the aim of one-size-for-everyone by making the bike adjustable. Upon getting a new bike, the rider needs to input his/her weight as well as heights of arms, legs and torso into a Universal Bike App. Also, the app lets you choose the riding style from road, fixie, pista, comfort, urban or touring. Once you  have have entered all these details, the amazing app tells you how to set parameters such as frame length, handlebar height, fork angle, seat height and seat angle.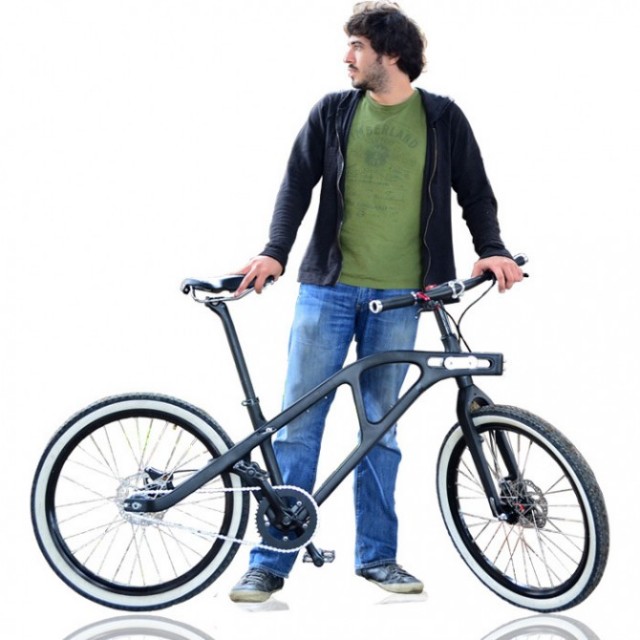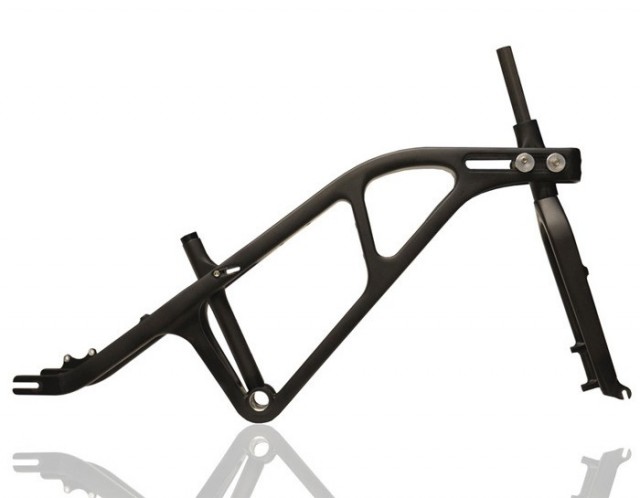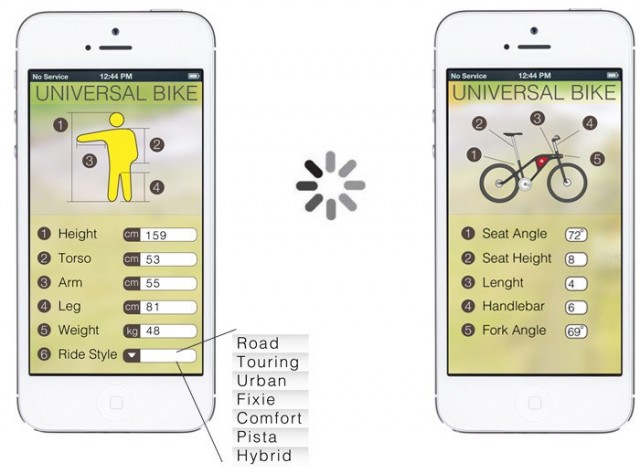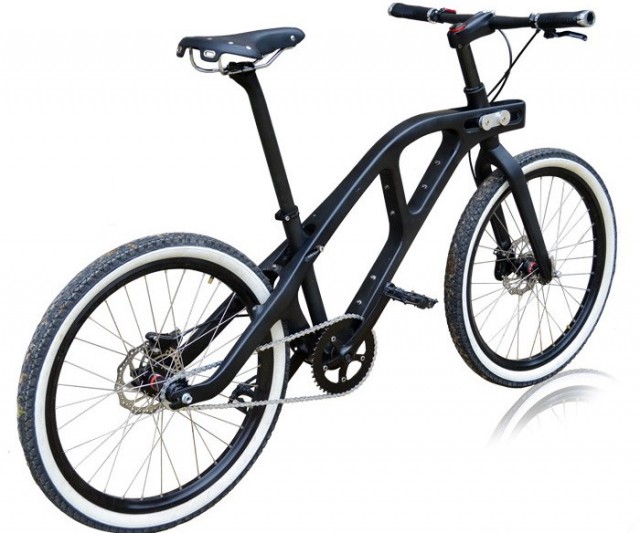 Once the parameters are set, the user may tighten the components and start riding. If young adults are there or someone who would like to go for different riding style, he may change the input parameters accordingly. The frame is made up of carbon fiber. The bike comes with 24 inches wheels. Other components are yet to be specified at the moment. The bike is available in single speed or Nexus hub with dual speed configuration. The weight of the bike with single speed configuration is 6.8Kg while for Nexus hub it is 8.6Kg. A crowdfunding campaign has been launched on the Kickstarter with cost of the bicycle varying from $895 to $1695, according to its configuration and speed.