Discover a new unusual app coming straight from the Apple App Store and Google Play Store. Jotly is an application that will allow you to comment, rate and share everything that is around you! 
Jotly is a mobile application that should quickly become your favorite app! And for good reason, since the principle is very simple: with it you can give ratings to everything that surrounds you or comes in your way. A cup of coffee on a table at a crowded subway station in the morning or when you are relaxing with your friends in evening. Jotly is a perfect mix between Facebook and Instagram .
The idea behind the creation of this application is pretty funny. Alex Cornell, its founder, has posted a promotional video that seemed to mock the social networks and mania that we tend to comment everything all the time. Owing to this mania, Jotly has been created. With Jotly, you can post any photo and give it a rating from A + to F-. You can also search for what you want you want to see and comment. The application also allows you to get in touch with people around the world who take pleasure in commenting your posts. It is also a great opportunity to discover amazing photographs or even laugh and smile on the worst and best scores; create connections with people that are you do not know before.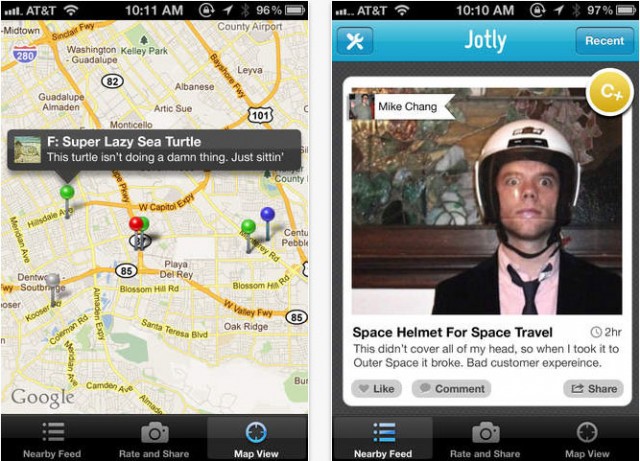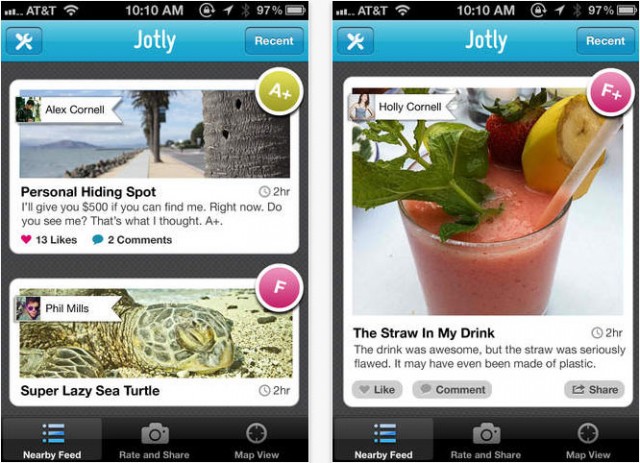 We hope you enjoyed our selection! We tested the app and must say that the concept is very addictive and very original. We take pleasure in taking notes and sharing with other users ;). Which interesting apps that you are currently using, would you like to share with our readers?