The human beings have always fantaisized building tall and high buildings. A good testament to this fact is the springing up of new sky scrapers and towers around the world. These building are hundred of feet high and can easily be seen from far away. Here, we present the collection of photos of the 10 tallest buildings in the world. However, this ranking is expected to change with the construction of new towers  in China and United States of America.
1. Burj Khalifa (2009 – Dubai, United Arab Emirates) : 829 meters, 162 floors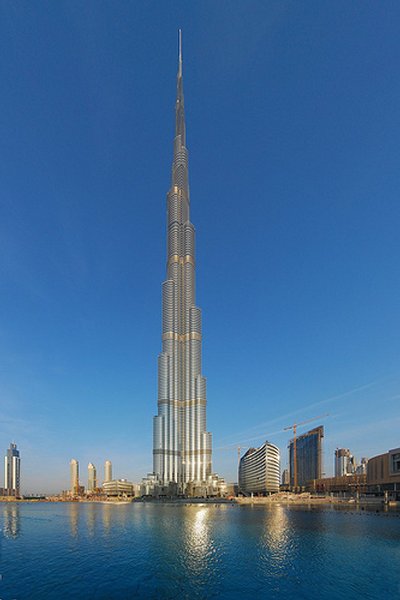 A majestic tower built in Dubai by employing the migrant workers. Since its inauguration in 2010, it holds the title of the tallest tower of the world. This tower contains a hotel Armani, prestigious offices and apartments.
2. Tokyo Sky Tree (2011 – Tokyo, Japan) : 634m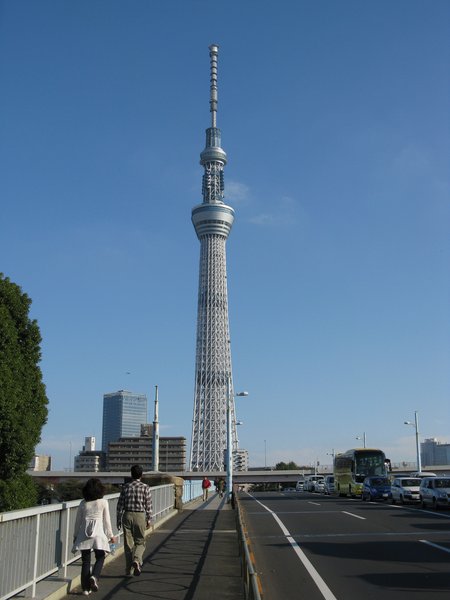 The building of this tower was mainly funded by NHK channel. This tower acts as a broadcasting station, an observation tower and a restaurant. Since 2012 it is the tallest in Japan, and the second tallest building in the world.

3. Abraj Al Bait Towers (2011 – Mecca, Saudi Arabia) : 601m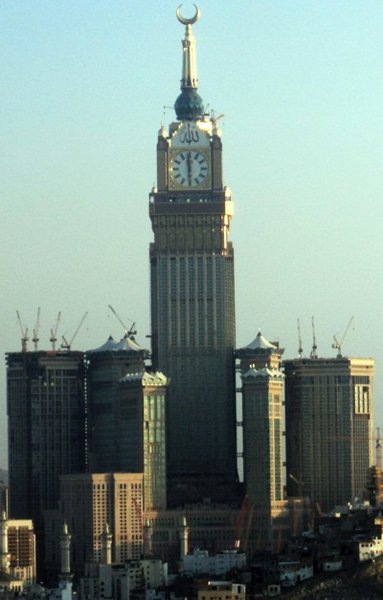 Abraj Al Bait Towers is also known as the  "Mecca Royal Hotel Clock Towers". It is the worlds second tallest tower, with world's largest clock face and worlds largest floor area. There is no excuse for faithful gathered in Mecca to miss the prayers as they can read time from 17 km away.

4. Canton Tower (2010 – Guangzhou, China) : 600m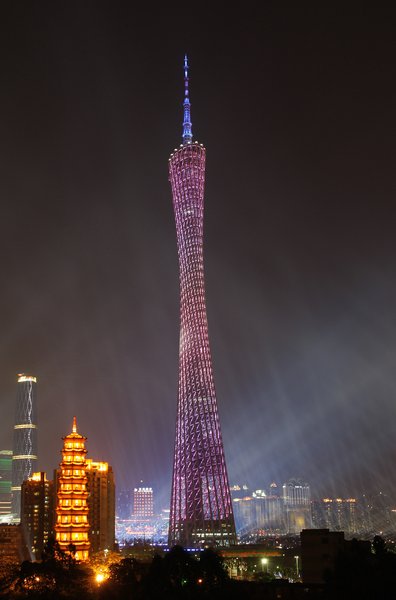 "Canton Tower" also known as "Guangzhou TV Astronomical and Sightseeing Tower" is the tallest Chinese  tower, located in Guandong, China. It became operational in 2010 with the opening of Asian Games. Canton tower's has very particular twisted shape or also known as the hyperboloid structure.
5. CN Tower (1976- Toronto, Canada) : 553m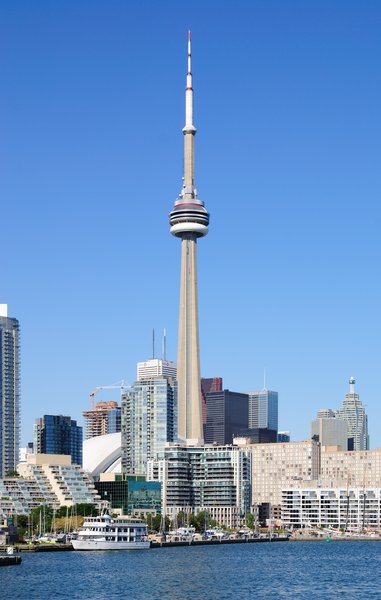 The building was designed 35 years ago to show the industrial strength of Canada. It has become an identity symbol of Toronto city and a popular tourist attraction. It is a North American Tour Eiffel somehow.
6.Ostankino Tower (1967 – Moscow, Russia) : 540m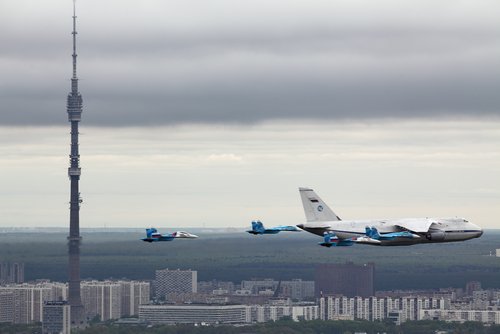 The tower was built in the great years of the USSR. The tower was used as a television broadcasting station. The tower had to suffer a fire in 2000 due to sparking in old electrical equipment.
7.Willis Tower (1973 – Chicago, USA) : 527m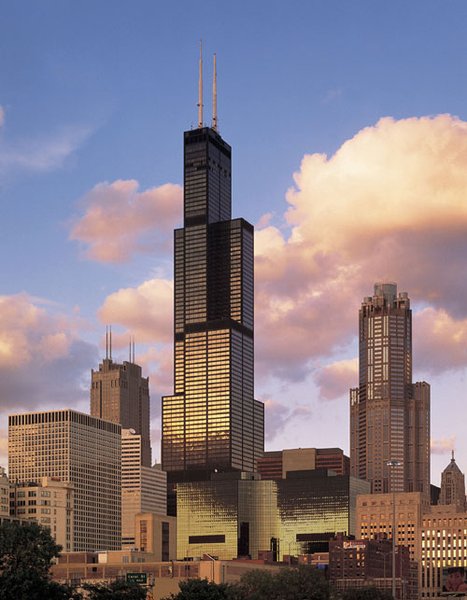 This tower is not a tribute to Bruce Willis in Die Hard, but on the name of the Willis Group Holdings, a tenant of the building. This tower was also formerly known as the Sears Tower.
8. Taipei 101 (2004 – Taipei, Taiwan) : 509m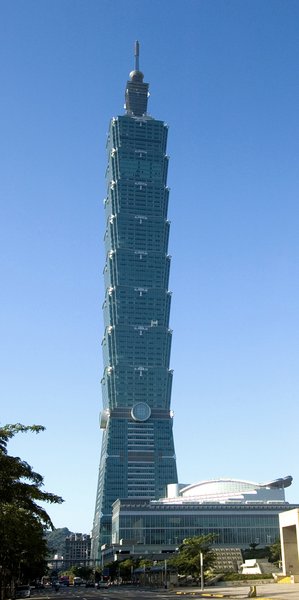 This landmark skyscraper is the world's most energy efficient and green building. The tower consists of 101 floor above the ground and 5 floors underground. The building was formerly called Taipei World Financial Center.
9. Shanghai World Financial Center (2008 – Shanghai, China) : 494m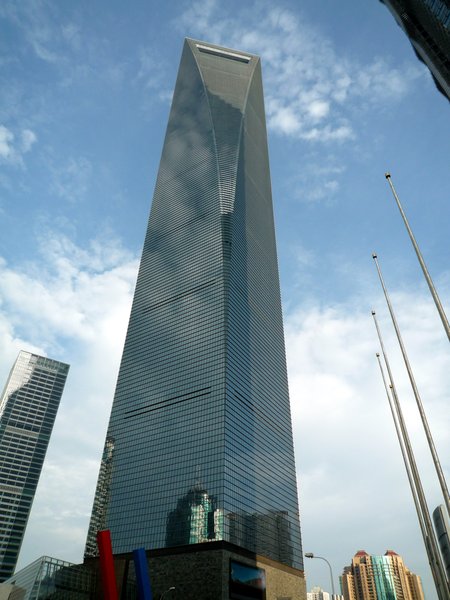 "Shanghai World Financial Center" is a multi-purpose tower containing hotels, observation decks, conference room and shopping malls on ground-floor. The tower also contains the Park Hyatt Shanghai hotel.
10 International Trade Center (2010 – Hong Kong) : 484m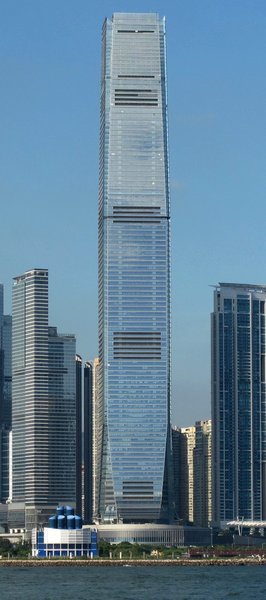 Hong Kong enjoys a fine tradition of skyscrapers in particular because of the lack of building space. This tower is particular because of being located near edge of the water.