Named as the Robo-Mate, using this technology a worker can lift ten times heavier loads thanks to an exoskeleton that provides metallic support to back, legs and arms. According to the experts this approach is more safe as now workers can perform manual jobs such as dismantling the car in a more safe manner.  
This technology gives the strength of a superhero to normal workers. Now, they can lift 10kg weight as if it was 1 kg. Brains of humans are now combined with brawn of robot to complete complex but heavy duty tasks. Some tasks like dismantling a car are hazardous and cause wear and tear to the human body. Such situation can be avoided thanks to this technology.
This project is the result of collaboration between several companies and 12 research institutes of Europe. The final product is expected to be delivered by the end of 2016.
A trunk module not only supports the arms but also the spine to avoid the twisting or slipping of discs in case heavy load is lifted.  At the same time, the leg is supported by the leg module and is used just like a seat so that worker can hold the load without exerting extra force.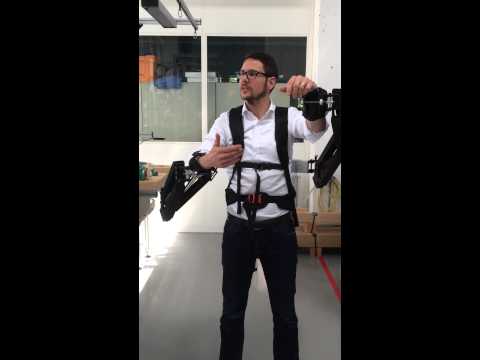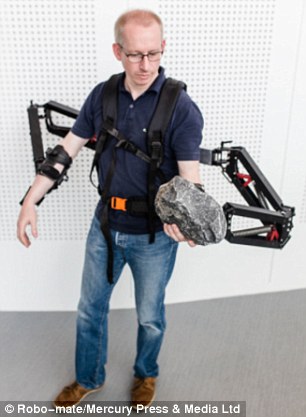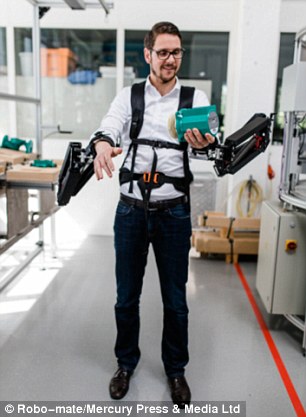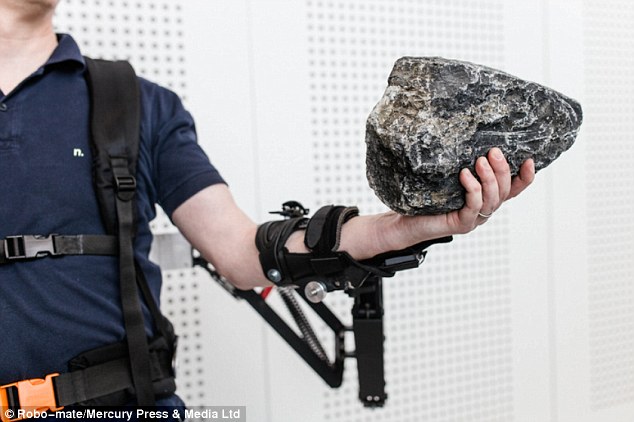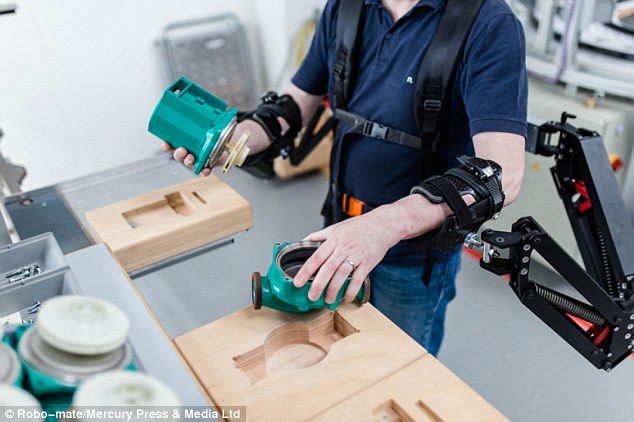 According to Professor Dr. Carmen Constantinescu, who is leading this project at the Fraunhofer institute, when a worker lifts a 15 kilograms weight, for example a seat, it just appears to him as if he is lifting only 1.5 kilograms. For the first time all the modules of the exoskeleton act as a single unit. The main purpose of the project is to increase the productivity of the workers while at the same time keeping them health, as stated by  Dr. Leonard O'Sullivan  who is a specialist in product design.