The city of Istres in France has opened a public library on one of its beaches. A good way to combine culture with relaxation. And a good reason to read books at the beach.
Many people amuse themselves at the beaches by building sand castles, but a library on the sand is another way of entertaining oneself. In the French beach city of Istres, a real mobile library designed by the French designer Matali Crasset has been placed on the beach Romaniquette. This initiative, dubbed as Bibliobeach is proposed by the Design Centre Of Marseille Provence (CDMP), is a modern trend for beaches and can become a new cultural activity.  Novels, comic books, children's books, magazines: in all, 350 works loaned by the county library are freely available to sunbathers. Not sure what to read? Mediators (not to be confused with lifeguards) will recommend novels that will let you explore the world of literature. Better still, this kiosk offers new kind of benches in the shade to invite you to escape sunstroke! You can explore this topic further by spending your holiday at this beach.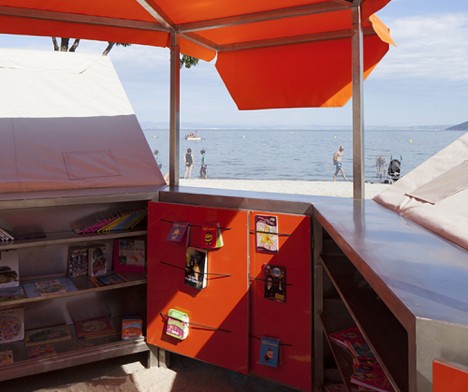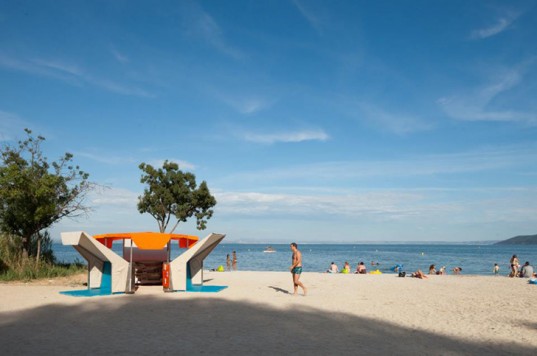 We are really amazed by this cultural project and hope that other beaches would also follow this trend. And you, would you enjoy reading books at the beach or you would rather enjoy surfing.