If you are a big fan of green ideas and also like to camp in the nature, then this "Ecocapsule" is certainly for you. Designed by a Slovakian firm 'Nice Architects', this camping capsule already appears to come from the future.  It is a a tiny capsule that can enable you to live without being connected to the grid. It has been designed compactly to provide a living space for two persons. However, the capsule has only been designed to provide the basic requirements like it has a small Kitchen along with the provision for the running water. It is powered by a 600 watt solar panel and a deployable wind turbine of 750 watts.  In order to provide the electricity at the night, as well as, charging point for appliances and car, the roof of this capsule is equipped with 9744Wh battery. The capsule even has a pod that is used to collect rainwater which is then cleaned and used.
Nice Architects has a rich profile in the architectural designs and a history for working for the reputed companies like 3XN,  Dominique Perrault, BIG etc. It is a relatively young architecture studio. This capsule will be commercially launched in the beginning of 2016 and would also be on display on Pioneers Festival to be held in Vienna.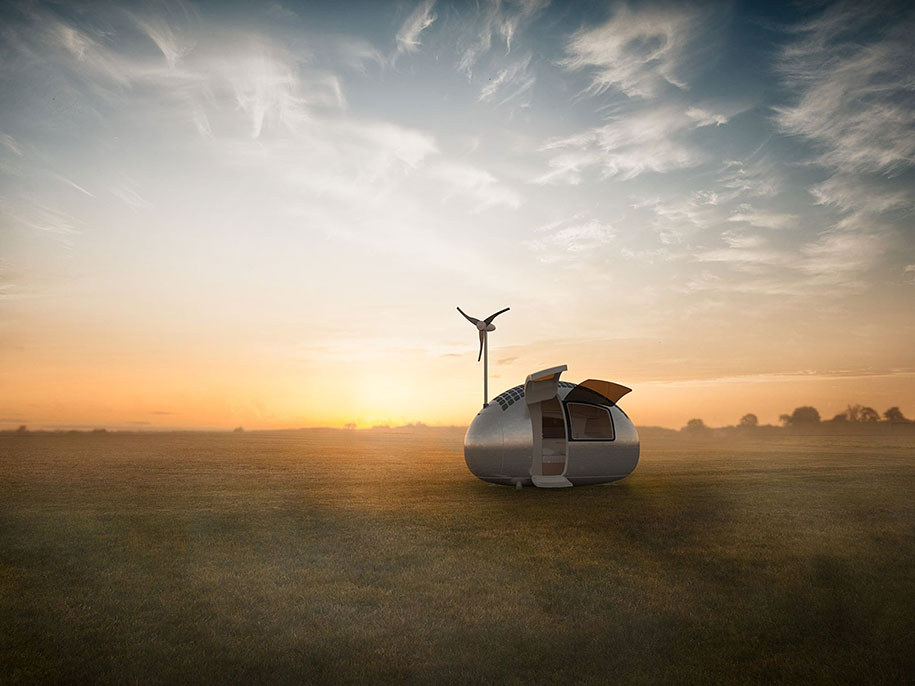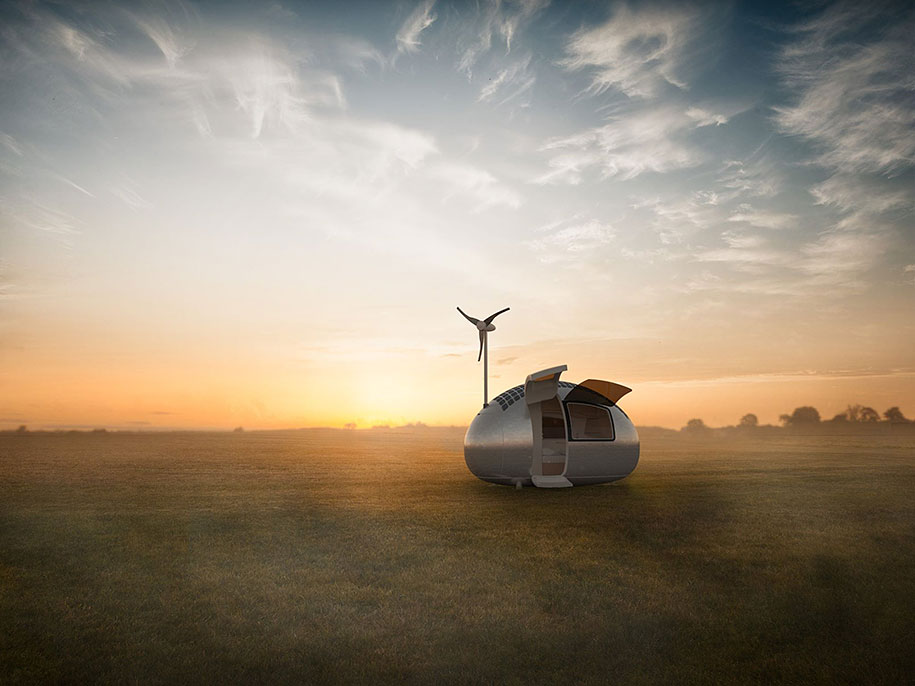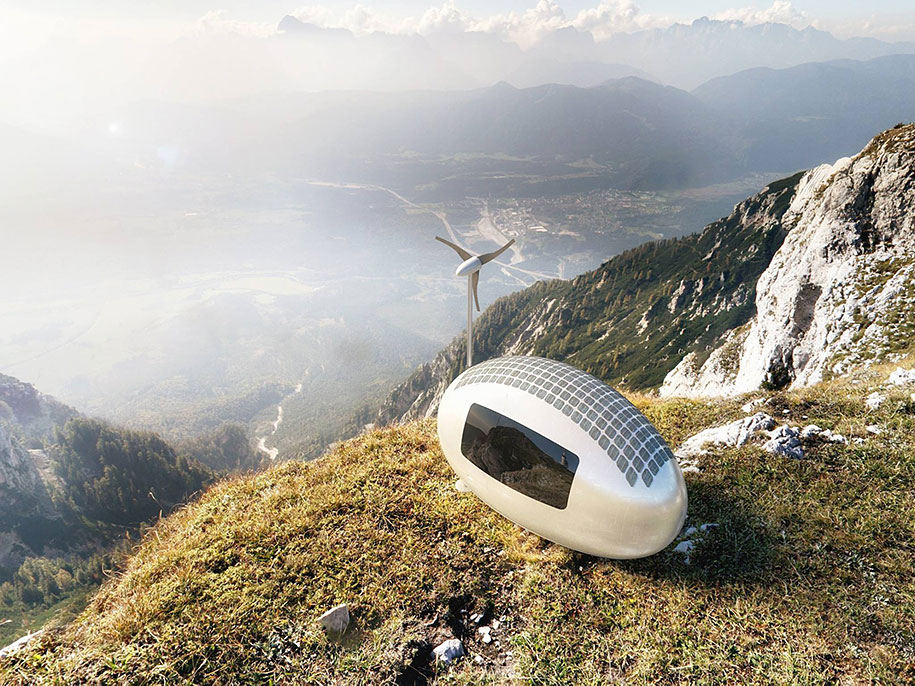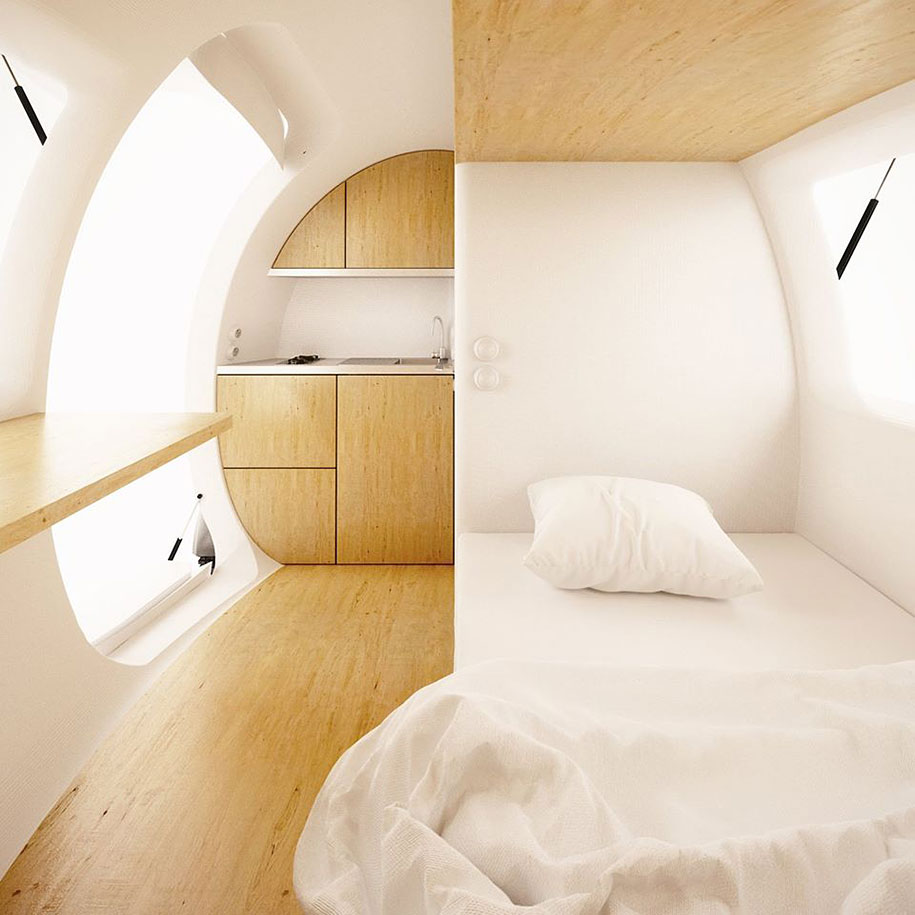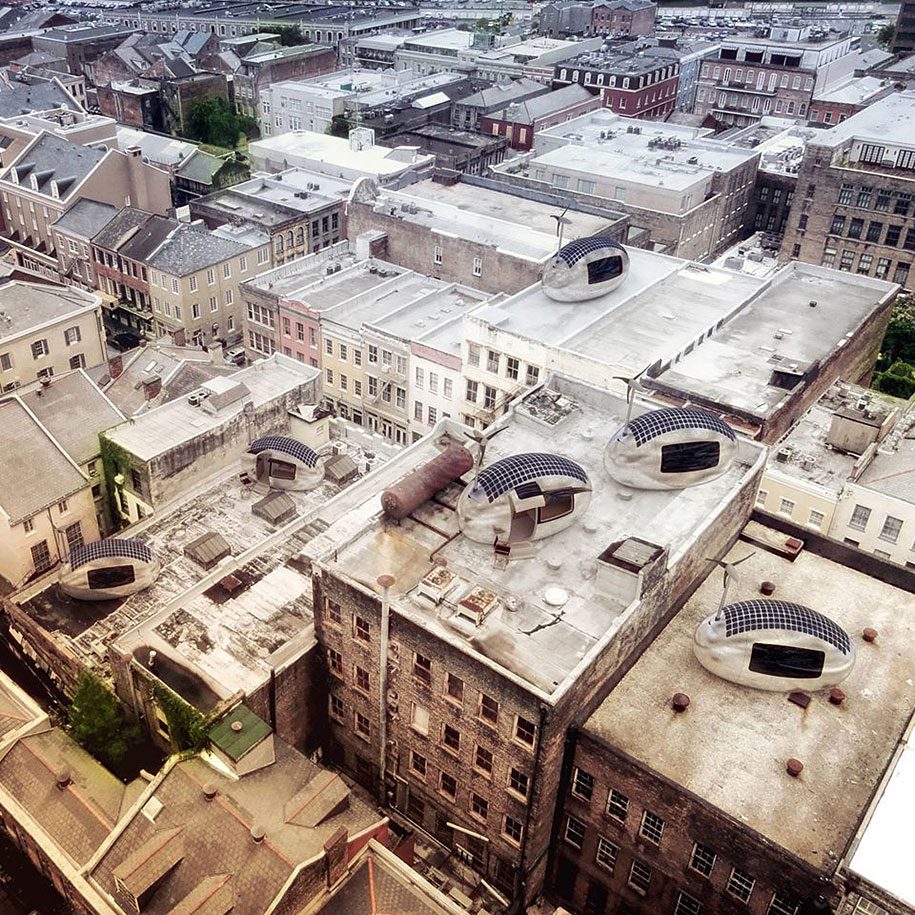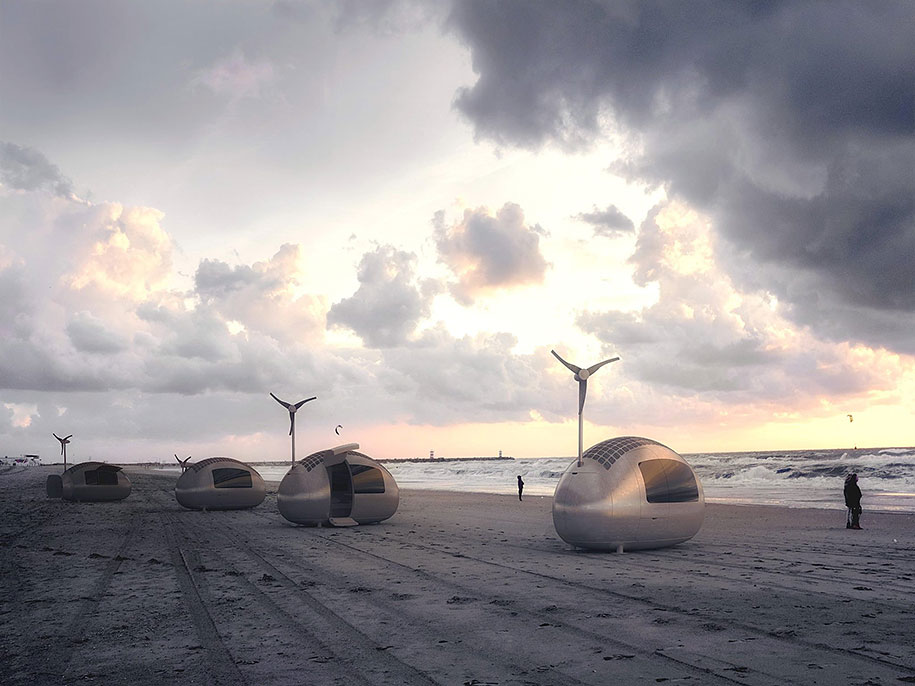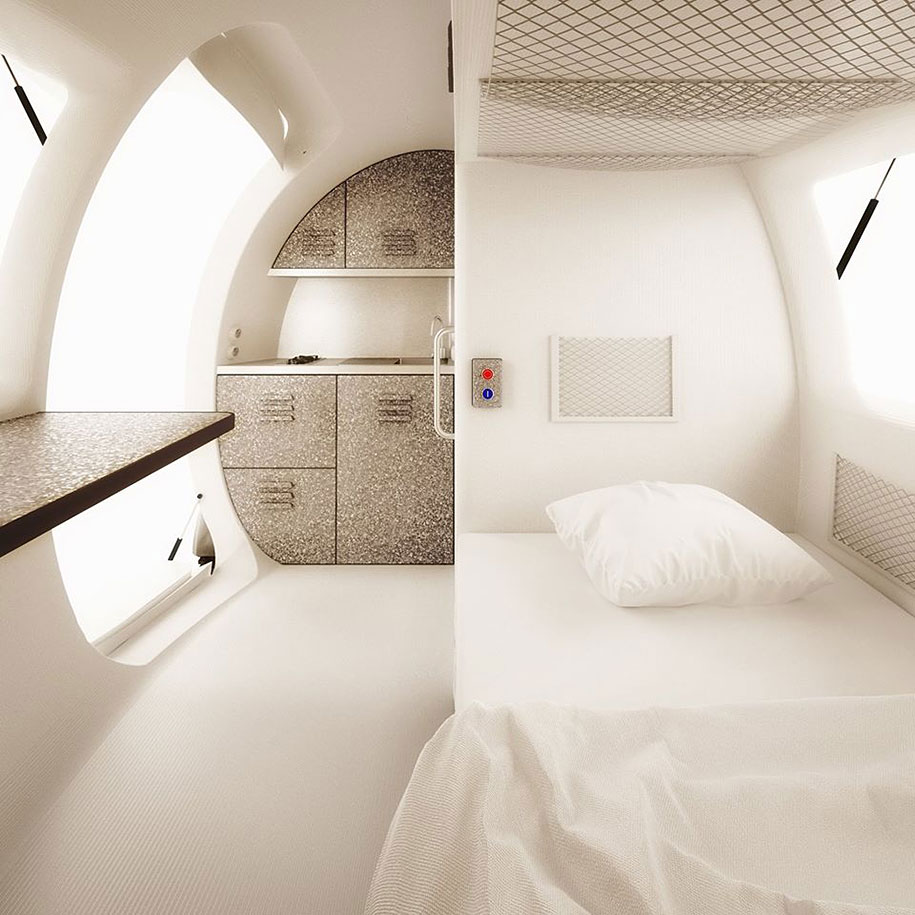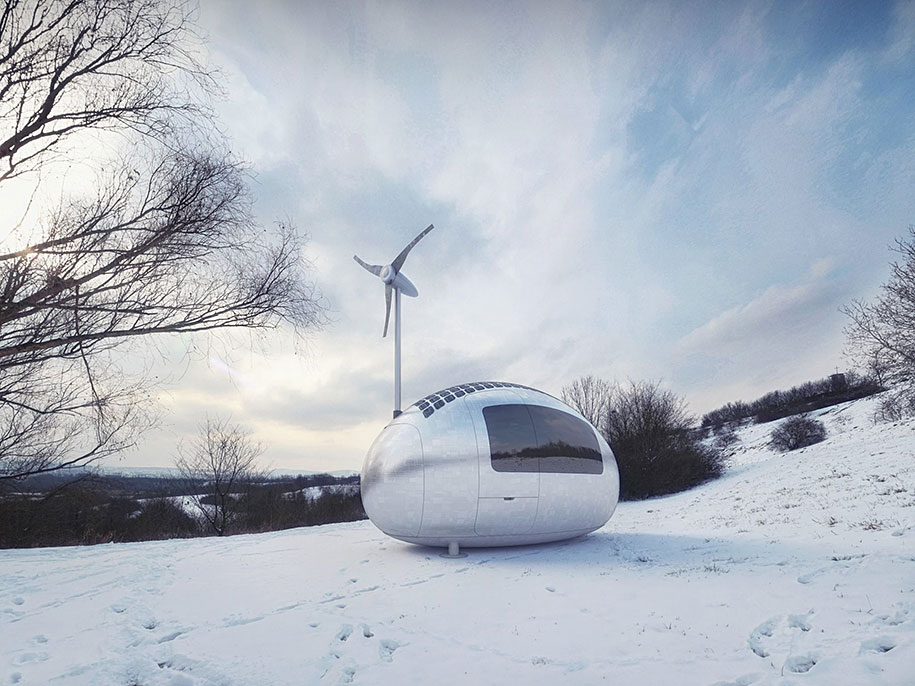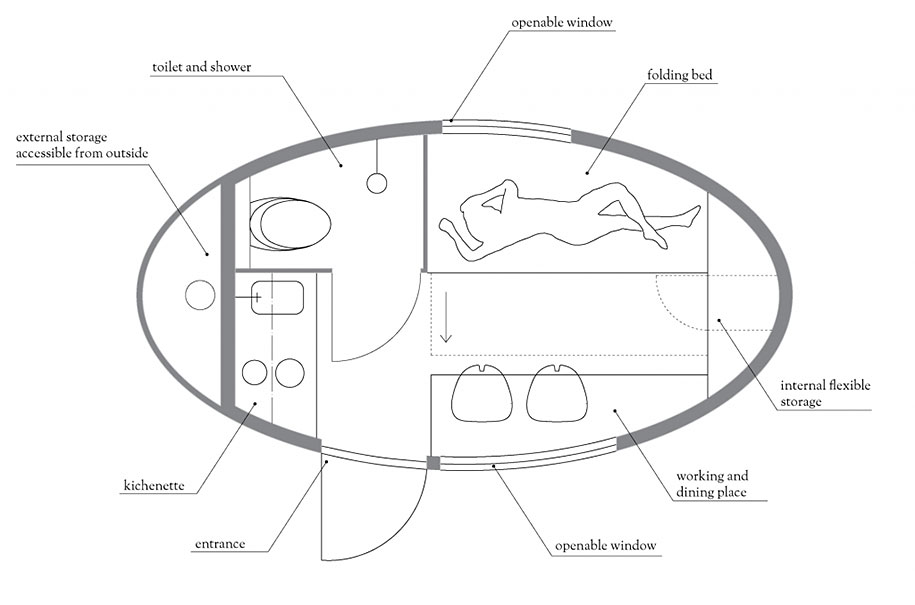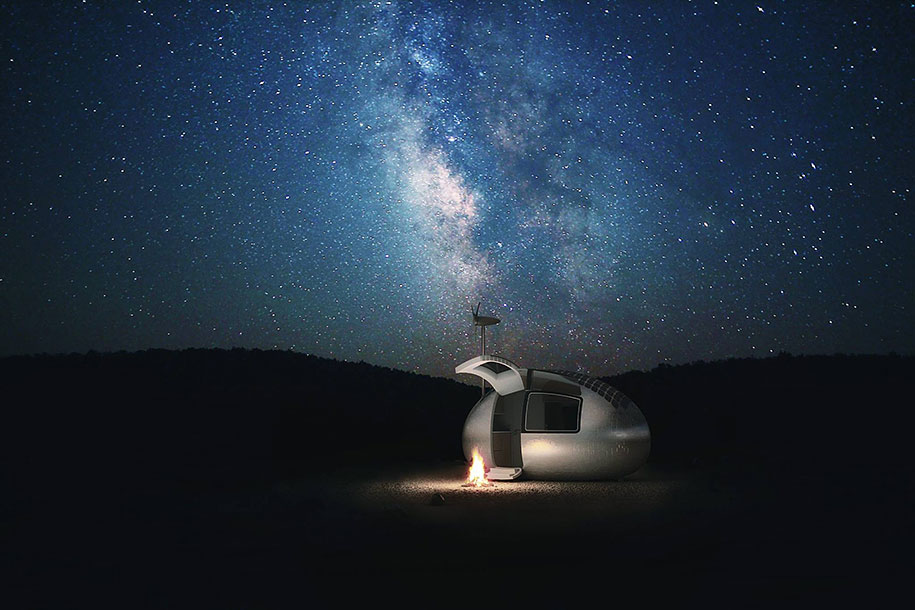 We think that this ecocapsule is really a thing from the future and would love to pass few nights in it in the open. And you, what do you think about the utility of this capsule?