Here, we are presenting Travelamp a light weight and cost-effective strap to change your smartphone into a lamp.
We know that smartphone's camera flash does a pretty decent job in the dark. However, owing to its incredible brightness it may be a little damaging to the eyes if we look directly into it. Now, thanks to this amazing Silicone strap named as Travelamp, it is possible to harness the smartphone flashlight and use it as your bedside lamp during the night time.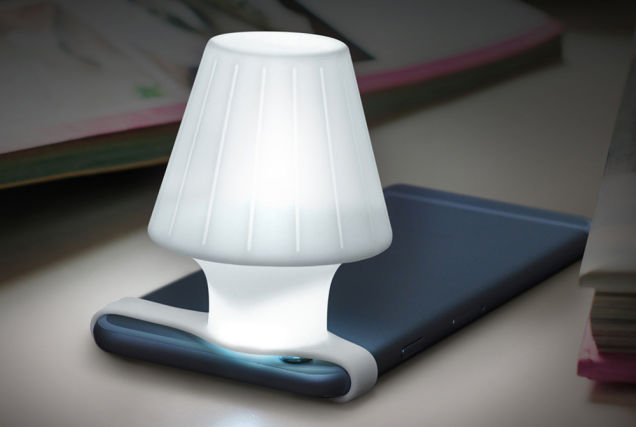 Now as far is its shape is concerned, it is available in two designs: one is shaped as a lamp while the other is shaped as lantern. Furthermore, as it is made of flexible silicone it can be easily folded in your traveling luggage. You can easily install onto a smartphone when required. What happens when your phone starts ringing? No worries, you can as easily remove it to hear your call. First deliveries would be available around October, and it would cost $8 making it quite affordable.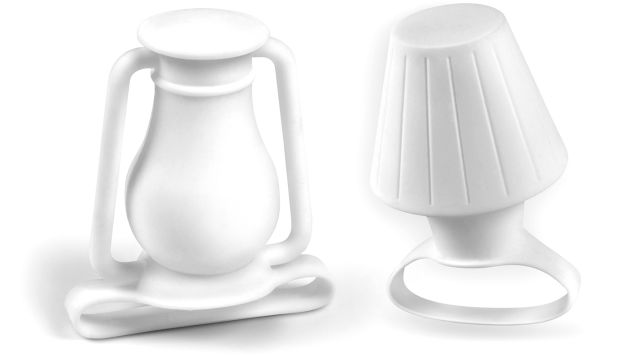 We really like this useful but quite handy gadget and hope to buy one when it is launched. And you, do you find it useful to change your smartphone into a table lamp?