A Japanese artist has produced huge and beautiful wall papers by carving giant paper sheets. Her work is inspired from nature. A great job to discover!
The Japanese artist Tomoko Shioyasu , from Osaka, creates magnificent wallpaper designs inspired by the nature. Her stroke of genius is to carve into giant sheets of paper into natural forms such as leaves or typhoons drawings. Therefore, the room is fitted with nature light filter and ventilation to give a natural look and feel to these wallpapers.
Tomoko Shioyasu uses several ingenious methods to create these wallpapers. She makes overlapping cuts on large sheets of paper with knives and creates holes by carefully burning the synthetic paper and draws on the sheet using acrylic paints.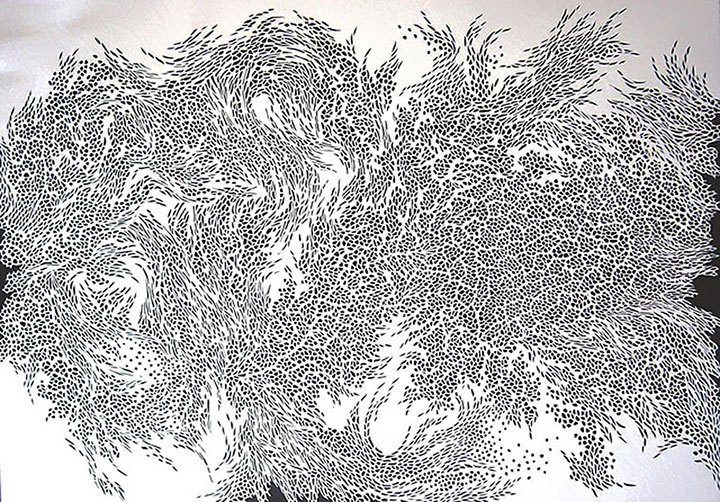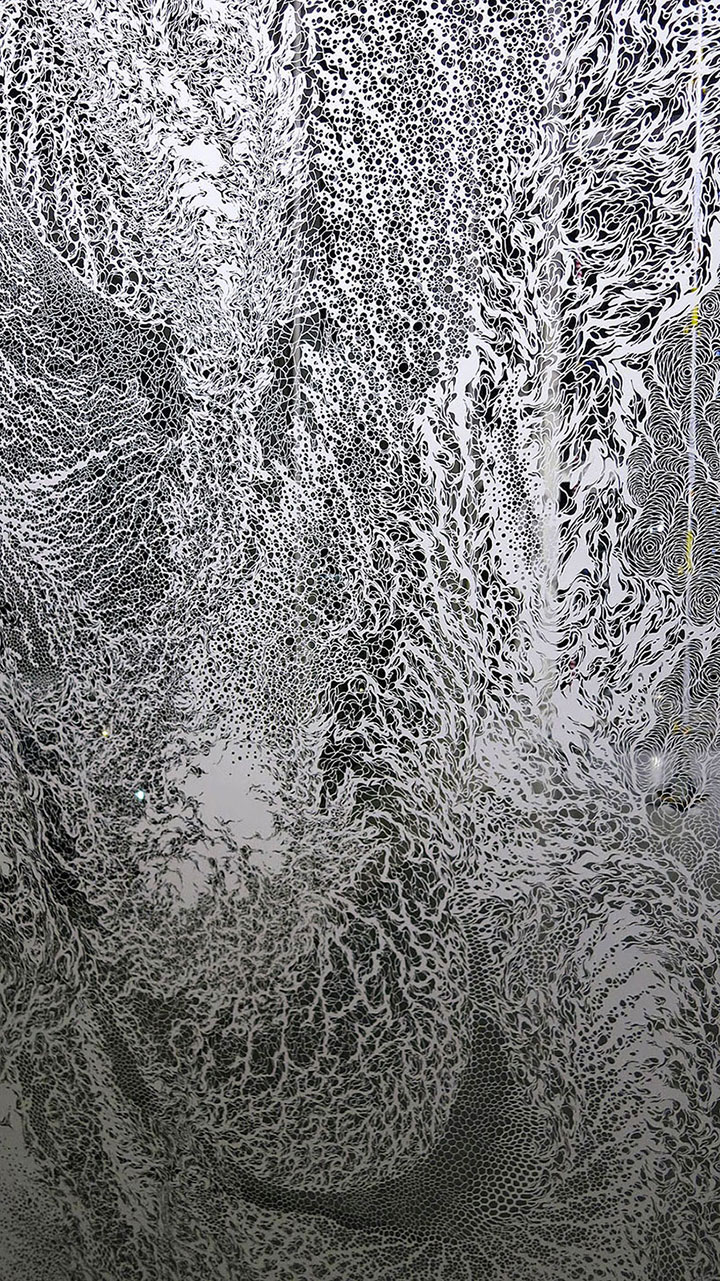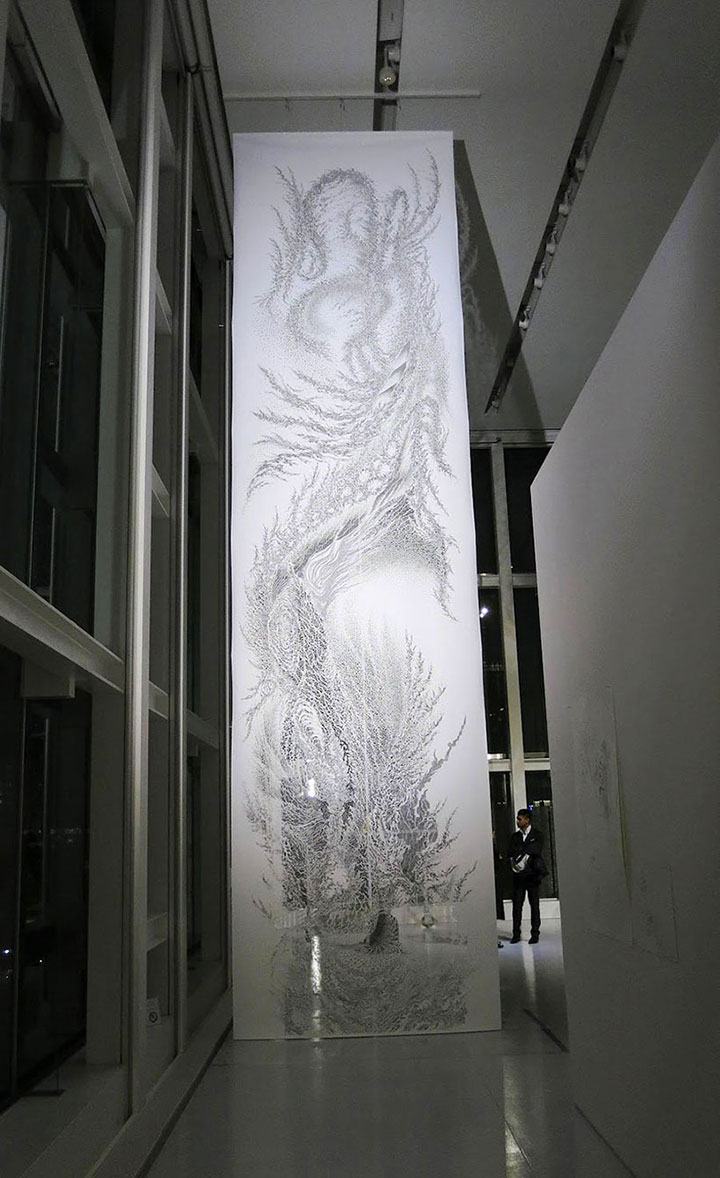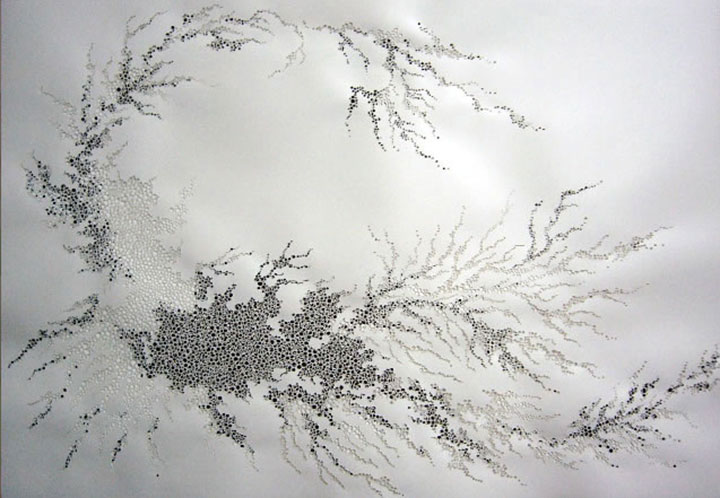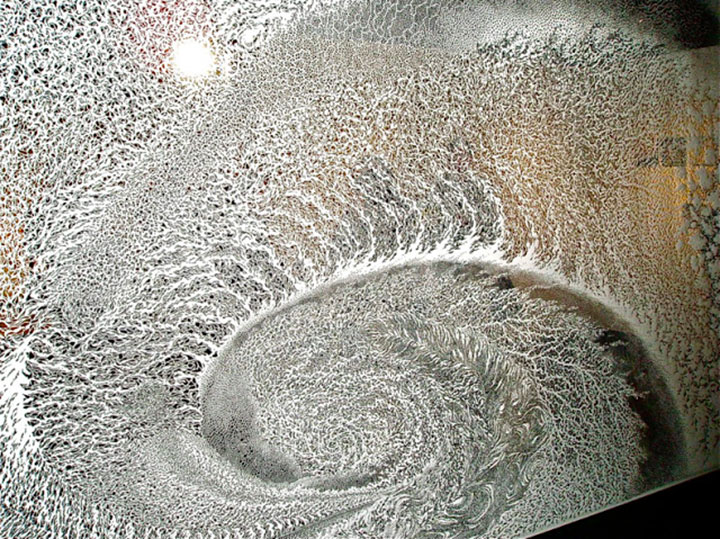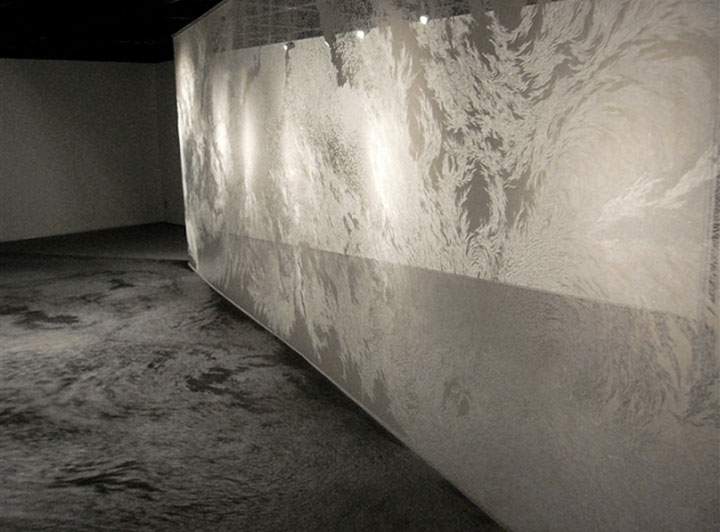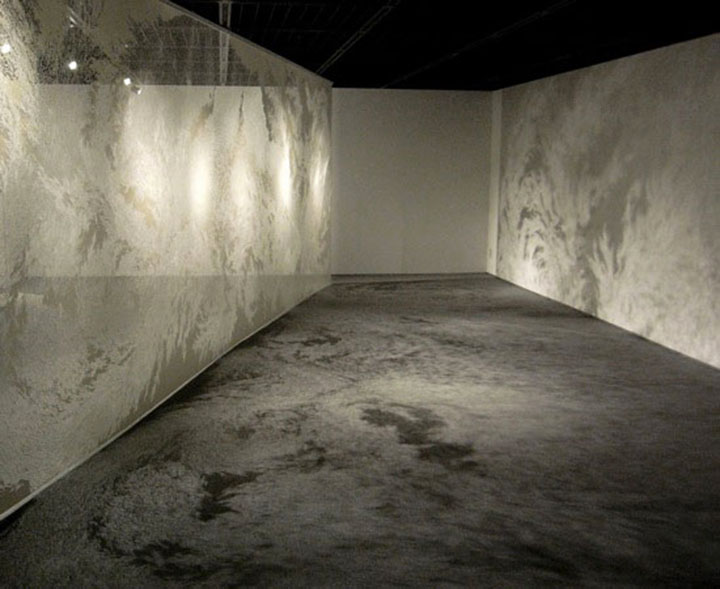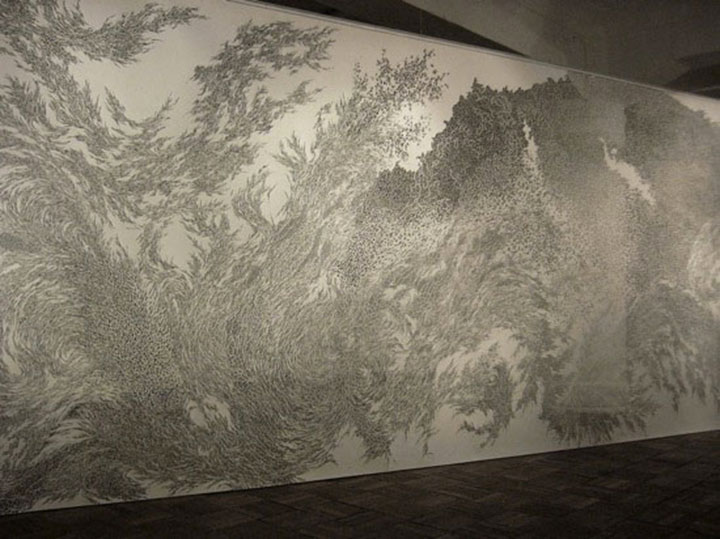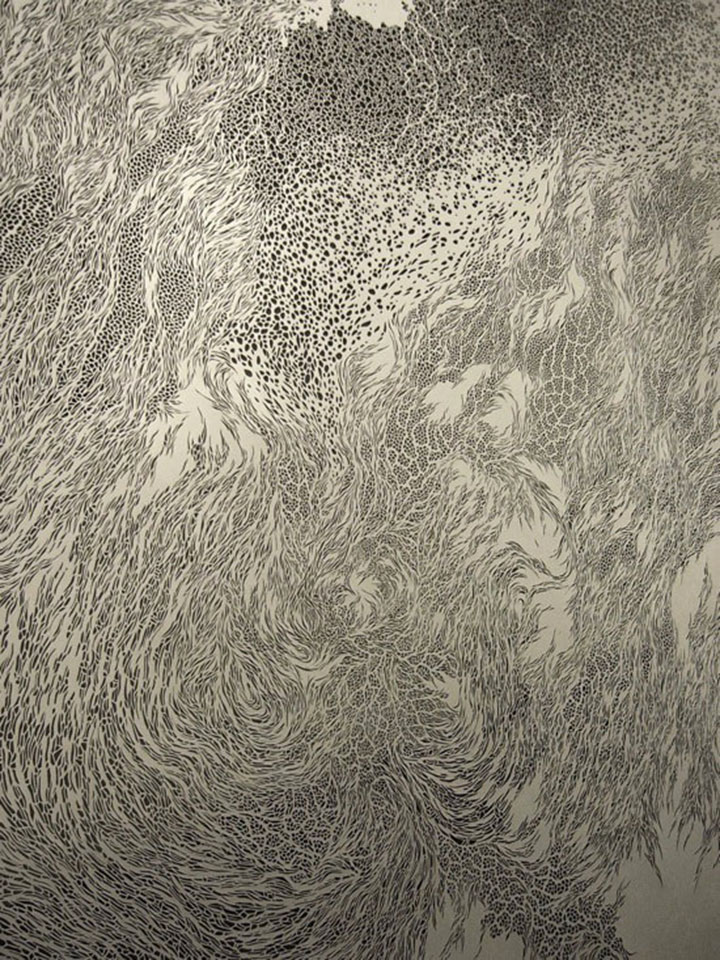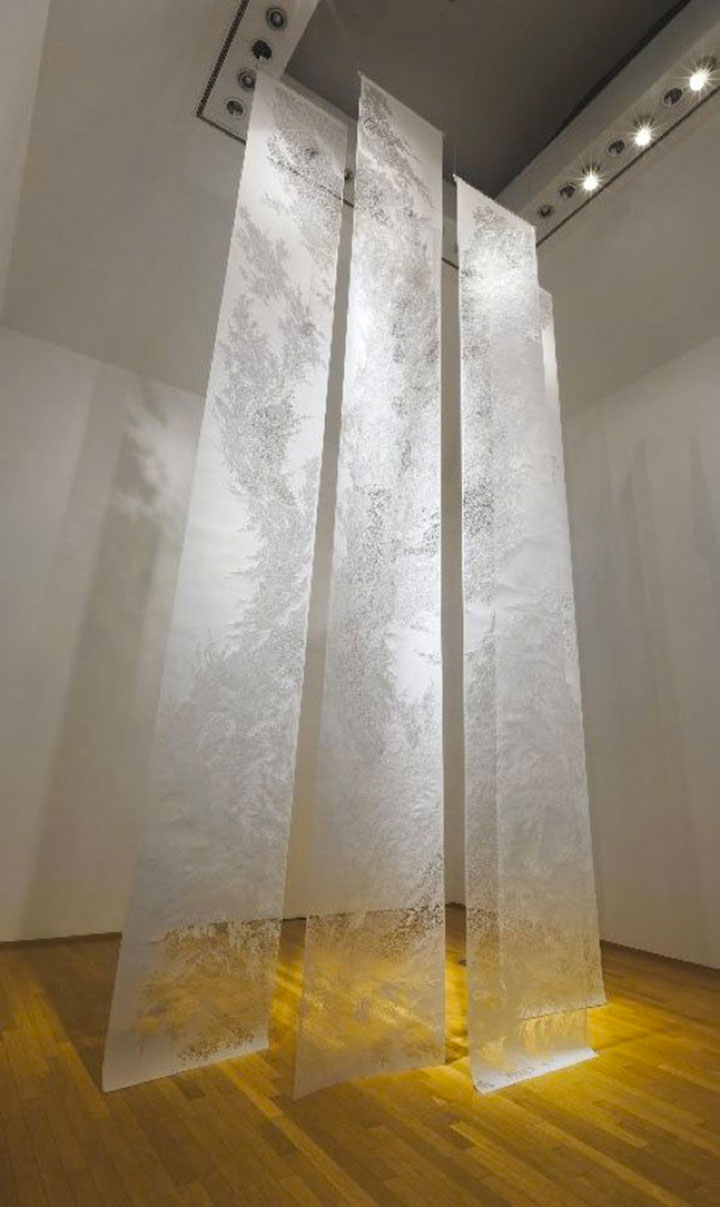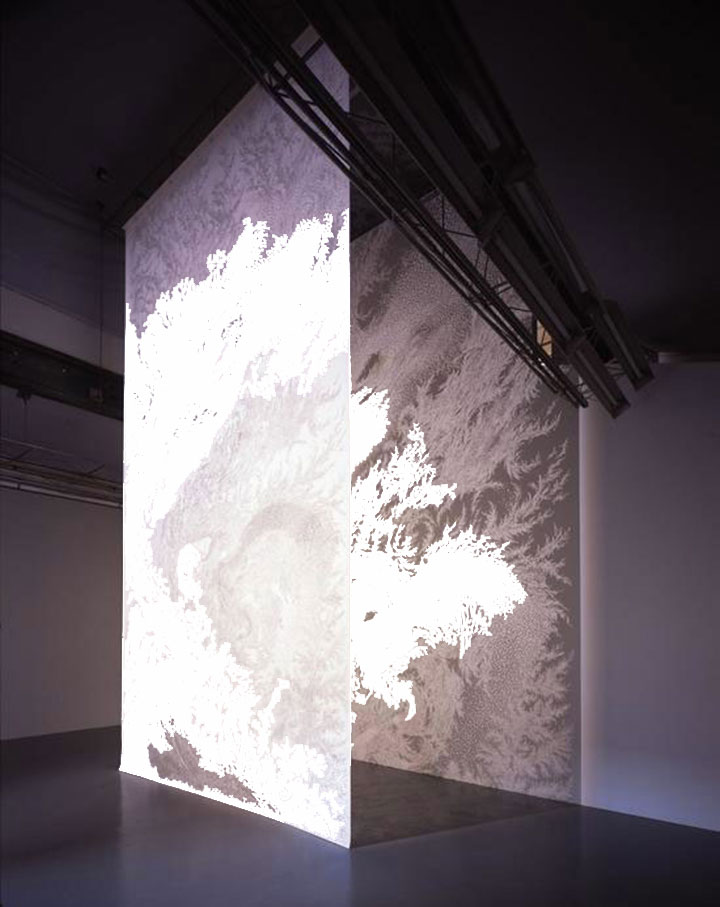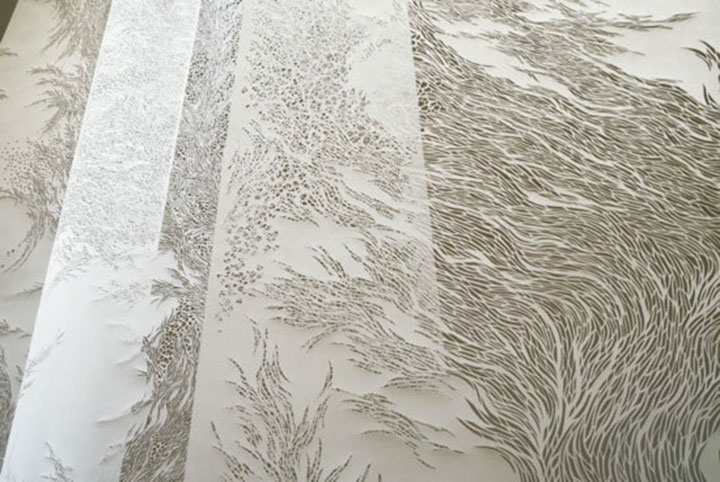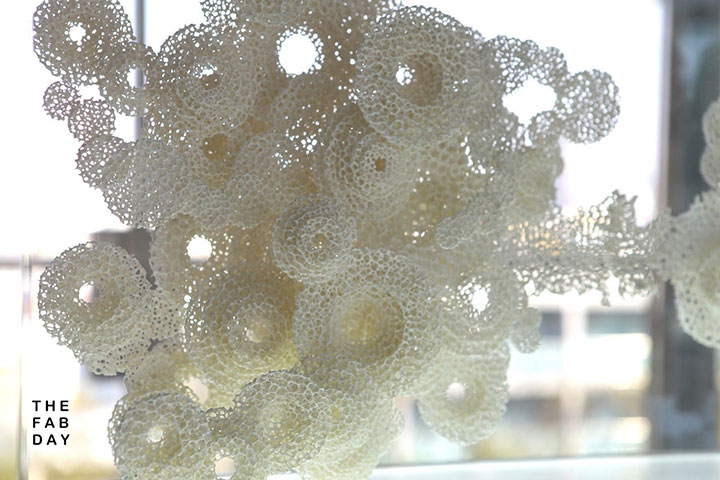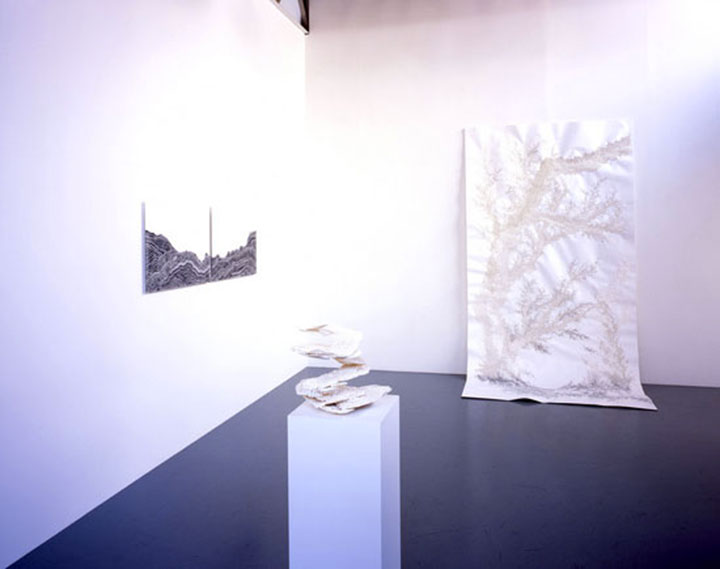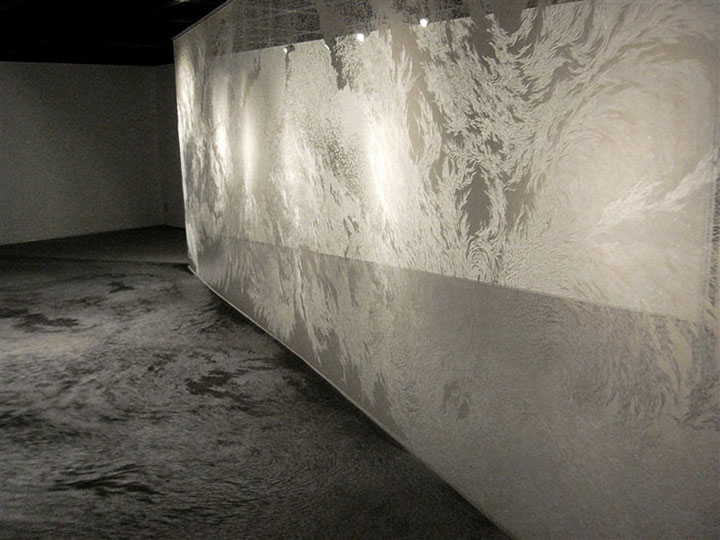 A magnificent work that is intended, according to the author, to imitate the organic patterns of cells, the forces of wind and water flow and where nature is at the center of everything. Is there any wallpaper you liked the most?