Opportunity was the rover sent on Mars about 10 years ago. After 10 years of operation on the red planet, it has completed its mission with a nice surprise. The rover has discovered a strange rock that was not there before. We tell you about this mysterious phenomenon.
Launched on 8 July 2003, Opportunity is the second rover to have been sent to Mars by NASA. The rover reached the red planet after six months of journey on January 25, 2004. Originally programmed for a mission of 90 days the mission of  Opportunity has continued for ten years.
Responsible for conducting geological surveys of the planet,  Opportunity continues to explore the surface of Mars planet. However, in one of the last photographs took by the rover, the scientists at NASA have noticed the appearance of a strange rock in the ground near the rover. The rock was not there when the rover took the photograph of the same place on December 26, 2013.

Since December 6, 2013, the rover is immobilized but continues to take photographs and send data. It is during this period that this rock has appeared, this has intrigued the scientists and even there are people prepared to believe the existence of some alien creatures on the surface of Mars.
However, this hypothesis has been dismissed by the scientists and they say that the most plausible explanation can be that the rock may have been the result of a meteorite impact.
The analysis of the rock revealed that its composition is different from the elements found on Mars. The level of potassium and sulfur, and manganese in the rock is double that of found on the planet. Scientists are still debating the mysterious origins of these rocks.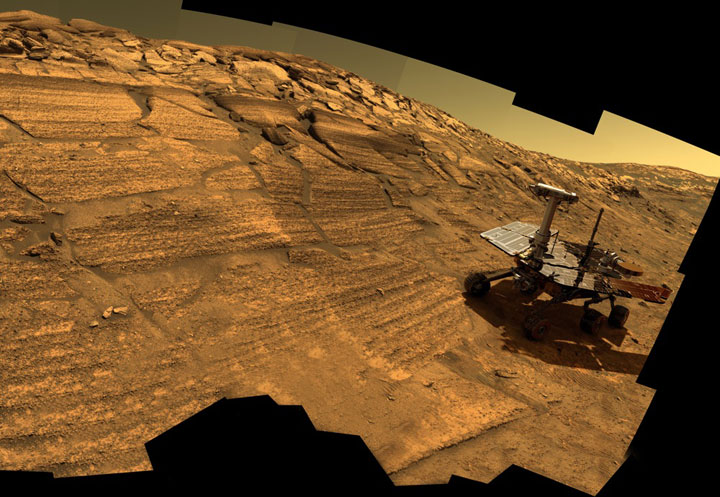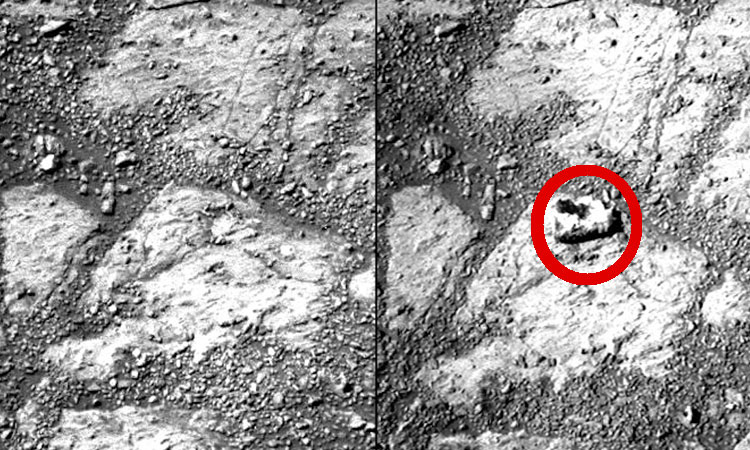 Whatever maybe the reason for the appearance of this rock, the entire scientific community has been surprised by this discovery!  In any case, the special composition of this rock continues to intrigue us. We hope that scientists will solve this mystery quickly. What do you think is the reason for the appearance of this rock?