The selection of 20 of the most strange places from around the world is presented here. The photographs surprise us with some of the most unusual behaviours of the nature.  For example, when we see the Lake Rebta in Senegal, the question comes to our mind why its colour is pink. The scientific explanation is that color comes from Algae and high salt content in water.  Similarly, we are surprised when we see the zigzag trail behind a big stone in the Death Valley, California.  Scientists still have not been able to provide a clear explanation as to how this stone weighing hundreds of pounds was moved 200 feet from its initial position in the first place.
Equally impressive, is "Blood Falls" in Antarctica. The vision of this reddish water is amazing and looks even macabre just like a crime scene.  When scientists discovered this place in 1911, they initially thought it was a seaweed that had colored the ice red.
Finally, one of the most strange places in the world is certainly in New Zealand. Underground caves of Waitomo River are probably the most amazing place. When tourists are moving around in a boat, they can contemplate a glittering ceiling which seems like a starry sky.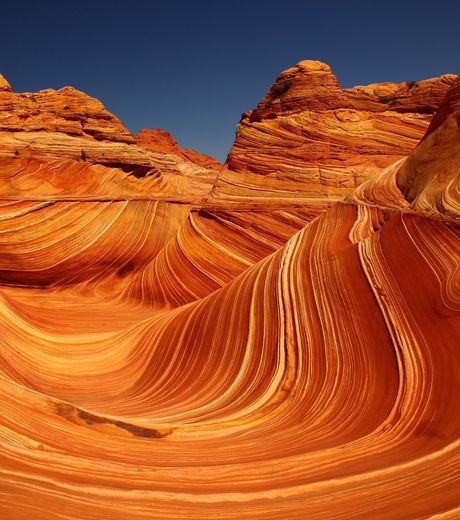 Rocky, Desert Landscape Coyote Buttes Paria Canyon-Vermillion, Arizona, USA