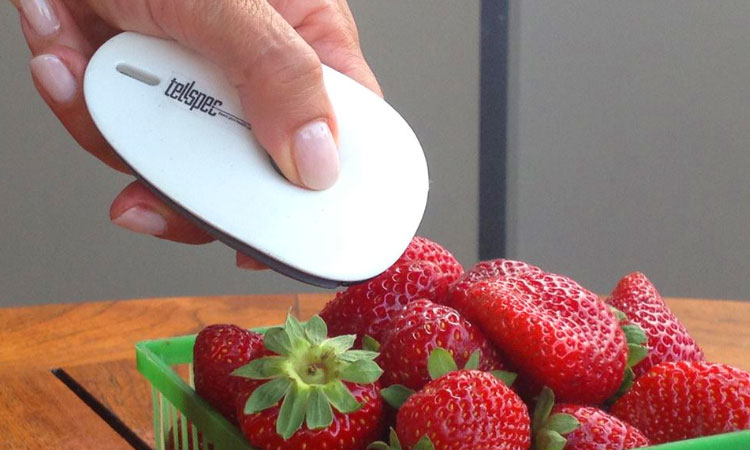 Two researchers have developed a handheld food scanner, named as TellSpec. It can get connected to your smartphone and help you detect all allergens, chemicals, nutrients and other calories present in your food. We present to you this little revolutionary gadget!
Isabel Hoffmann and Stephen Watson had this ingenious idea of creating TellSpec, a portable device that will allow you to determine what is there in your food. The functioning of this device is simple, point the scanner towards the food, press the small black button and wait for the results of the analysis. The collected data is then sent to the smartphone app. The app then displays all the data about the composition of the food as previously scanned by TellSpec. In fact the device uses an infrared mini spectrometer to analyse your food.  One of important aspects of this technology is that it can also scan through the glass and/or plastic.
The purpose of this little device is to help you in your food choice! "We want to promote a healthier diet, warn those who have allergies and educate consumers by telling them exactly what is there in their food, apart from what the label says," says Isabel Hoffmann. After a successful campaign on IndieGoGo, the first deliveries of TellSpec are planned for summer 2014. The gadget costs between $ 350 and $400.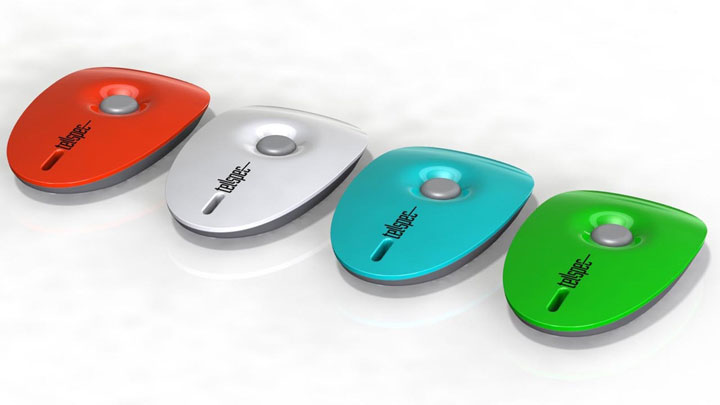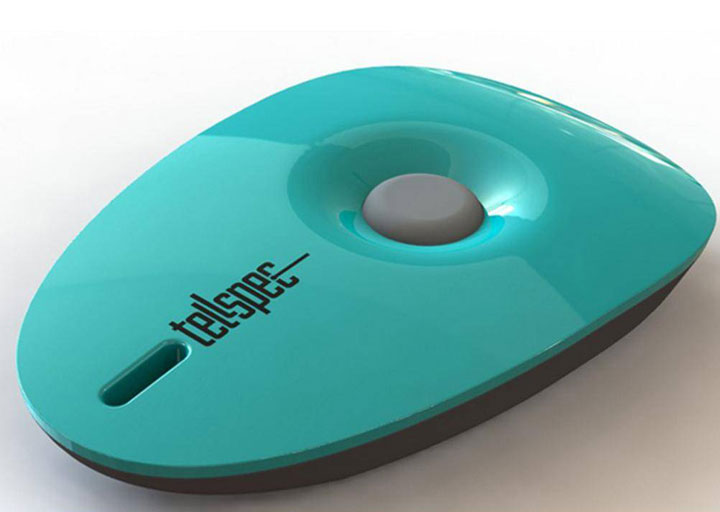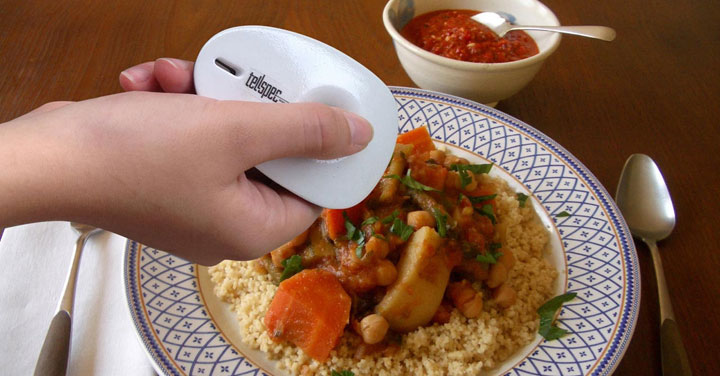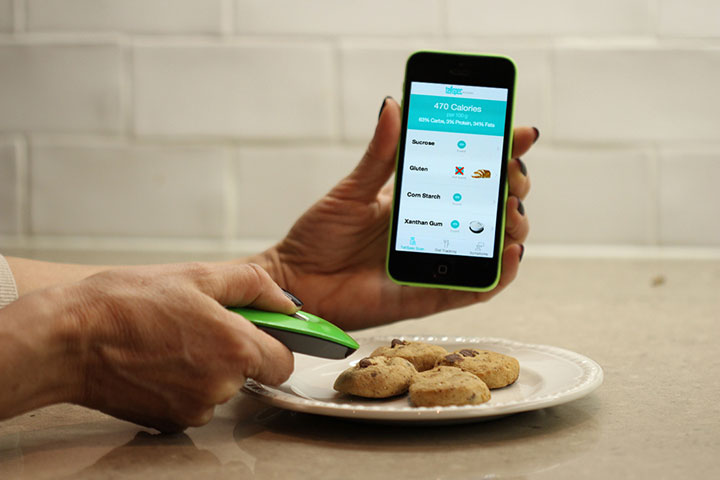 We were impressed by this invention and we hope it will enable users to guard themselves against bad eating habits. Although this device shows the composition of the foods still the advice of a nutritionist or a doctor always carries more weight. What is your idea about the benefits of the TellSpec technology?