Normally, we think many artworks are created using pencils by drawing them on a sheet paper. However, an artist had this innovative idea to bundle a collection pencils into real sculptures. We present to you this sumptuous work.
Jennifer Maestre  is an artist from South Africa who is now based in Massachusetts. She uses common materials such as pencils to express herself artistically. Her sumptuous sculptures with extravagant colors seem to come from another world.
Jennifer explains: "My sculptures were originally inspired by the shape of sea urchins. Their spines, dangerous and beautiful at the same time, serve as explicit warning. They attract us despite the pain they can cause. They are both repulsive and attractive. To make, I take hundreds of pencils, I cut into 1cm sections in which I drill a hole to thread them together like beads "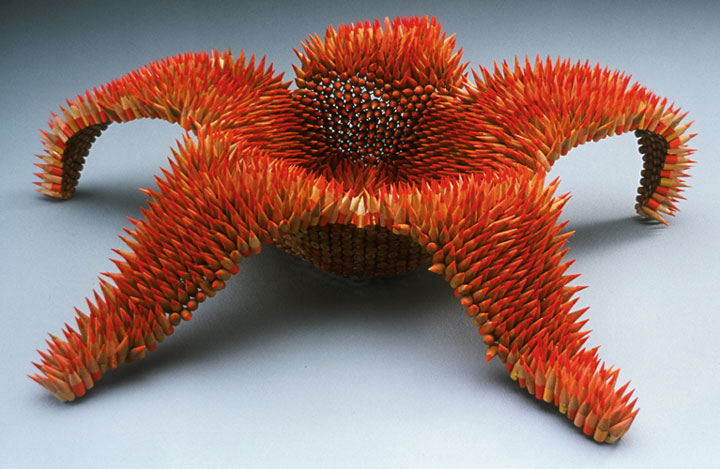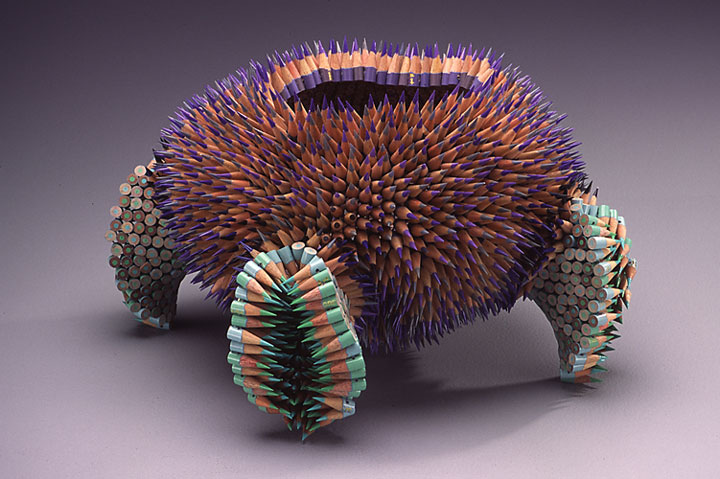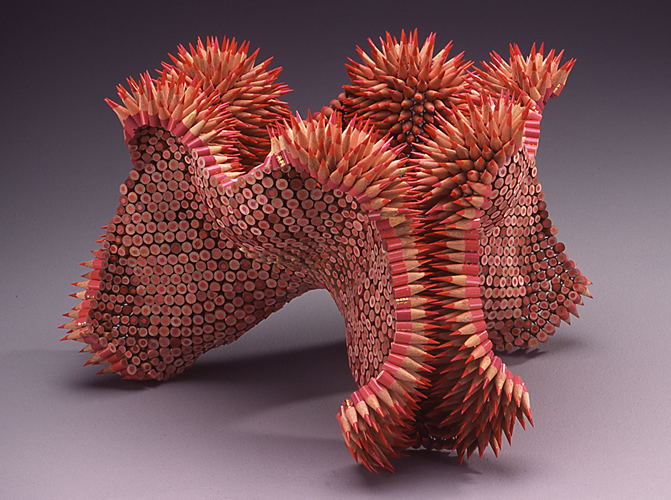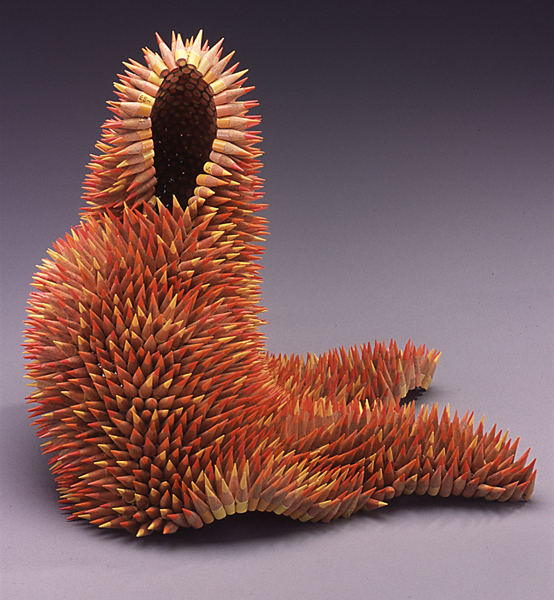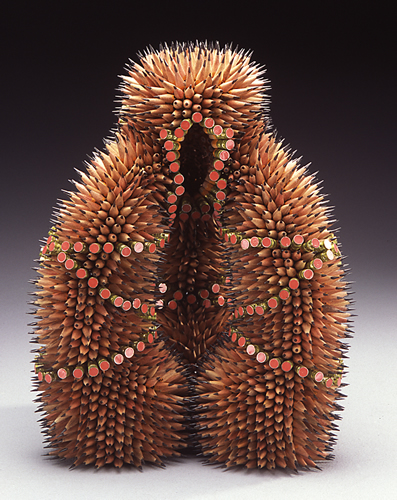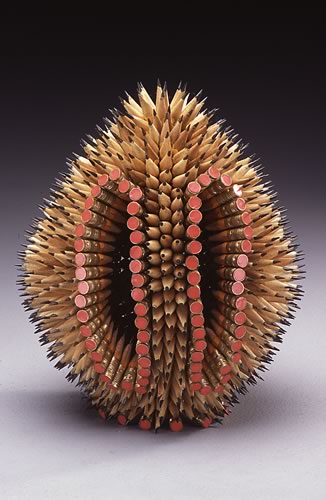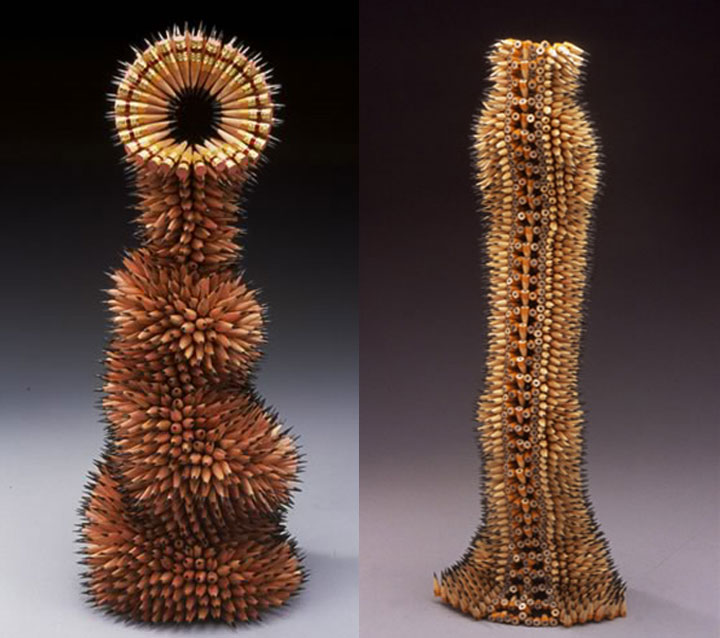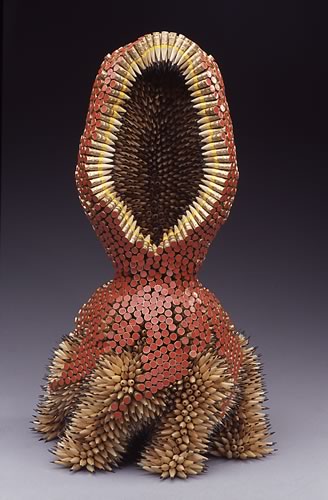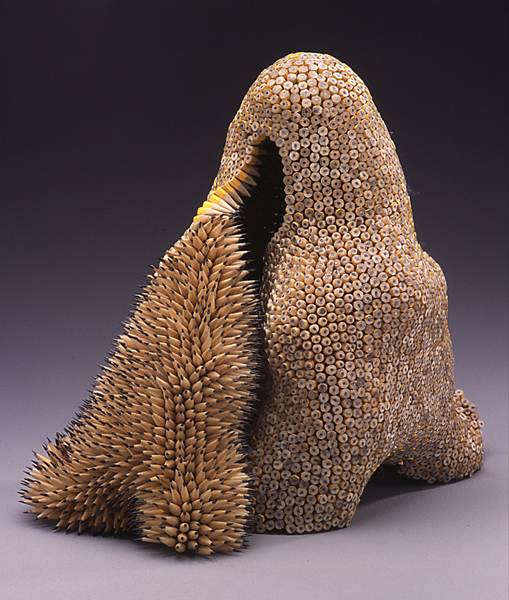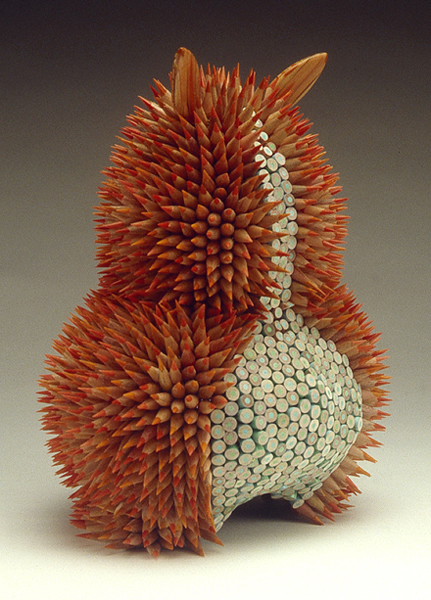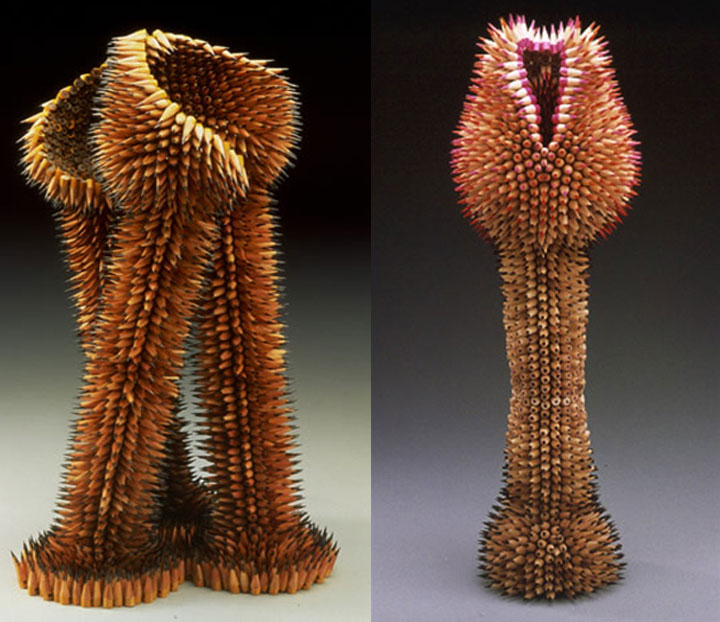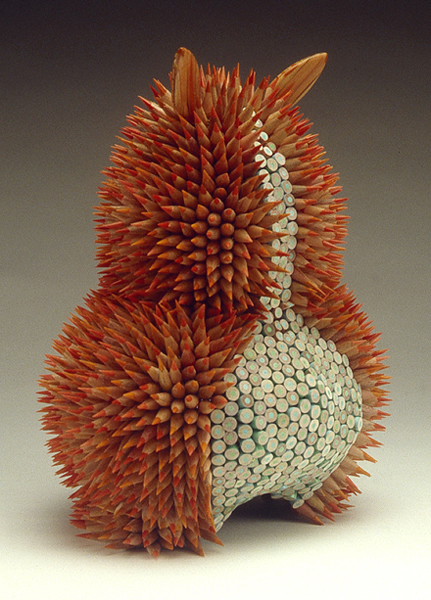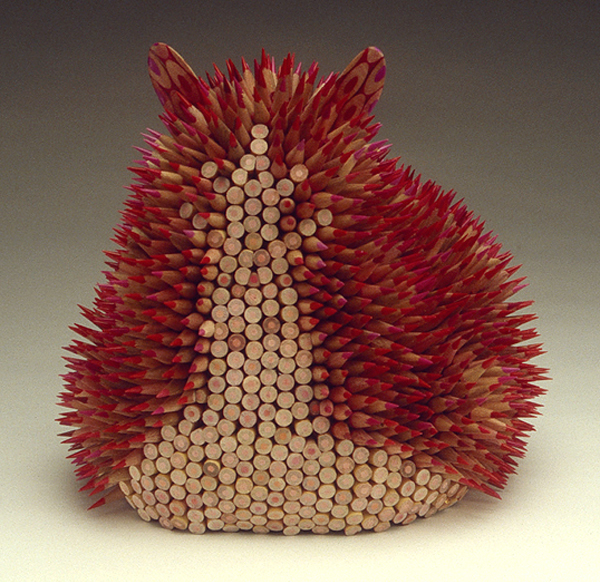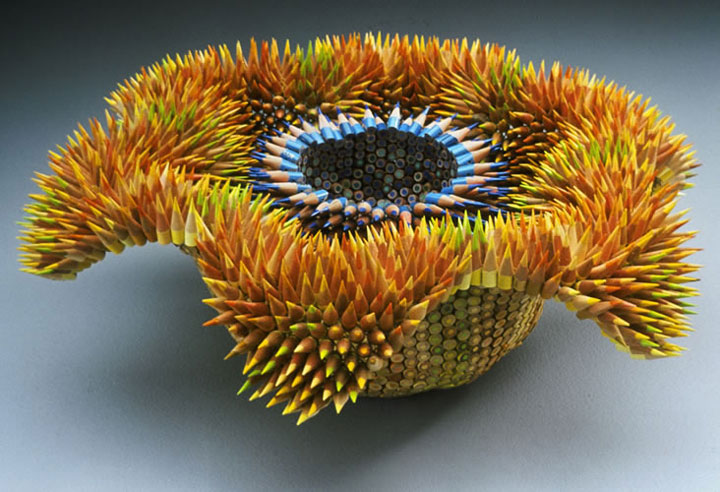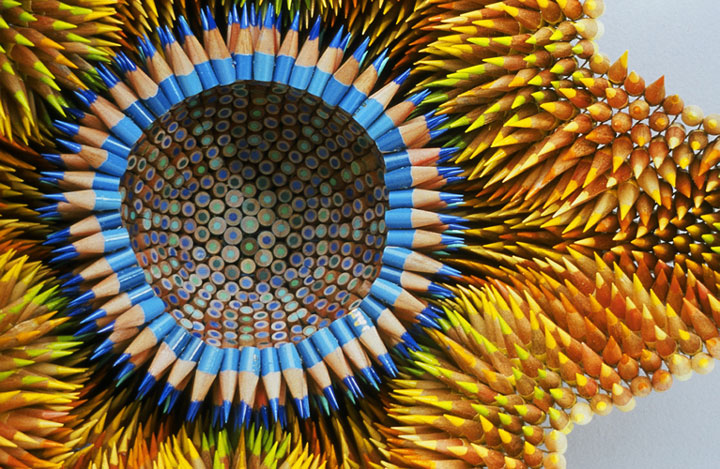 Jennifer's work is really impressive and unique. We love the highly original approach used to create these sculptures with a bit strange sense of aesthetics. How do you find this recycling of the pencil into artworks?