Angela and her little 7 year old boy found a new playful and artistic hobby in the cold winter. Rather than retreat into their home, they photographed the crystallization of soap bubbles due to cold winter. Beautiful pictures full of poetry that we want to share with you. 
Winter in Washington is not easy. With temperatures around-10C °, it is not easy to get outside! Photographer Angela Kelly and her 7 year old son had yet this great idea of creating soap bubbles in the cold so that they freeze into wonderful shapes of  ice. Kelly says: "Are we too old to play with these bubbles? I really think this is the series of photographs more funny, unique and beautiful that I have realized. "
You can get posters and even calendars of this wonderful series in the Etsy account the photographer.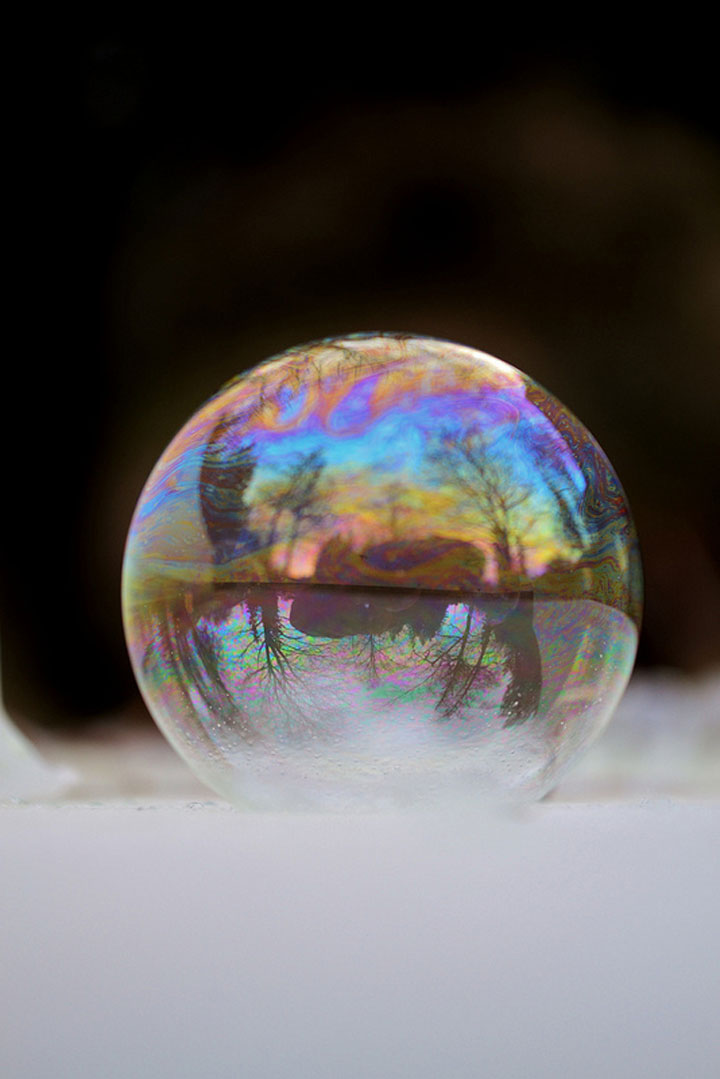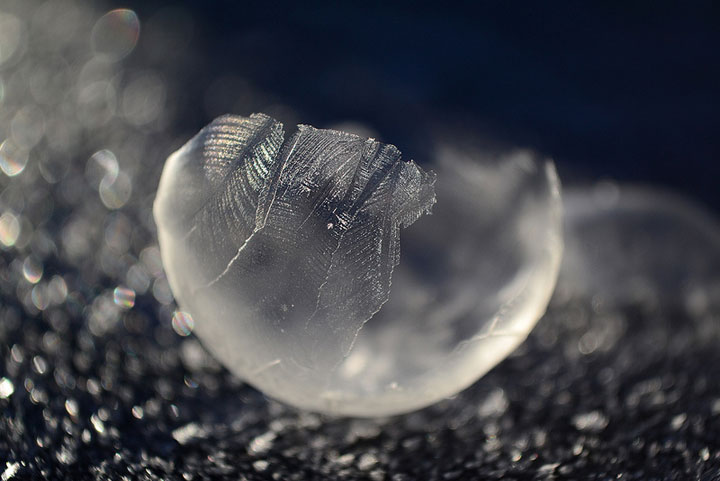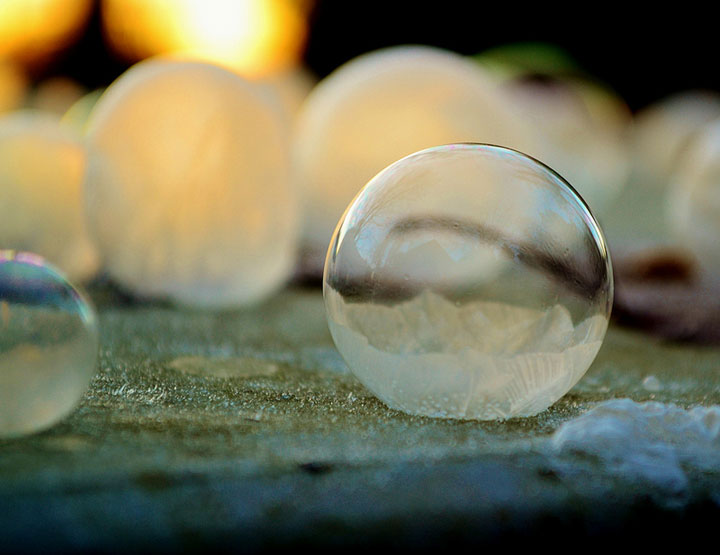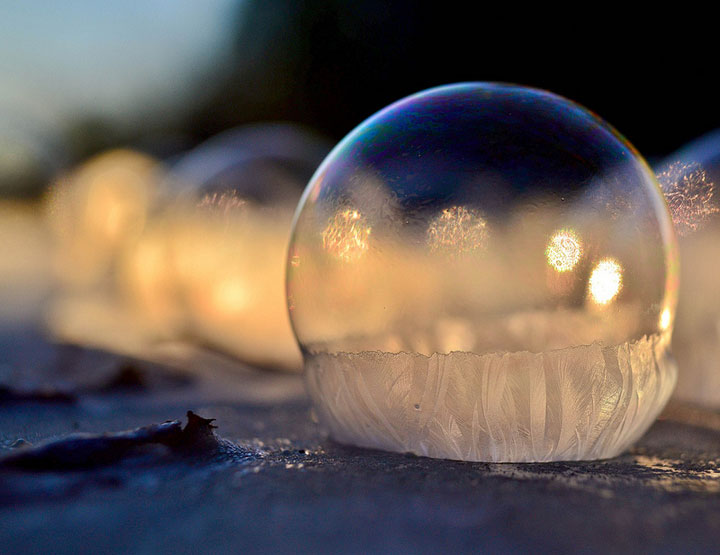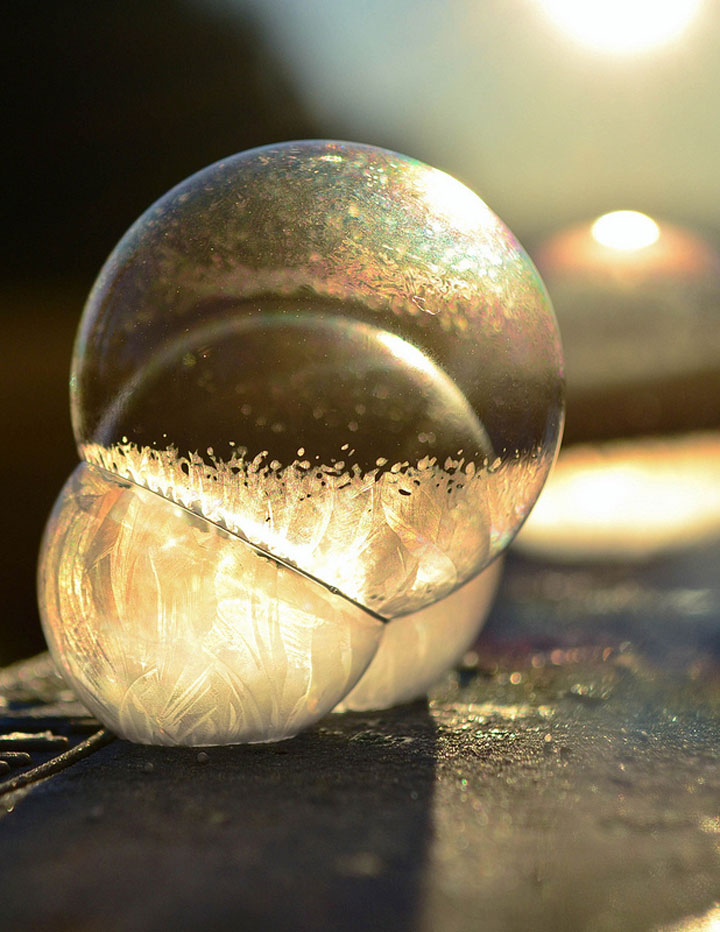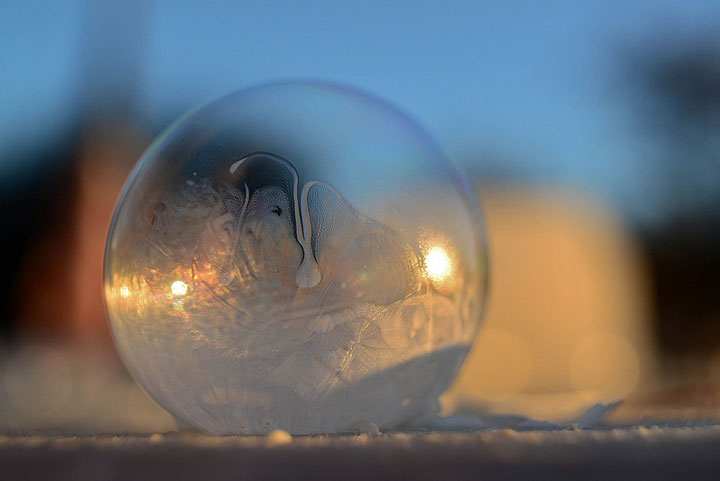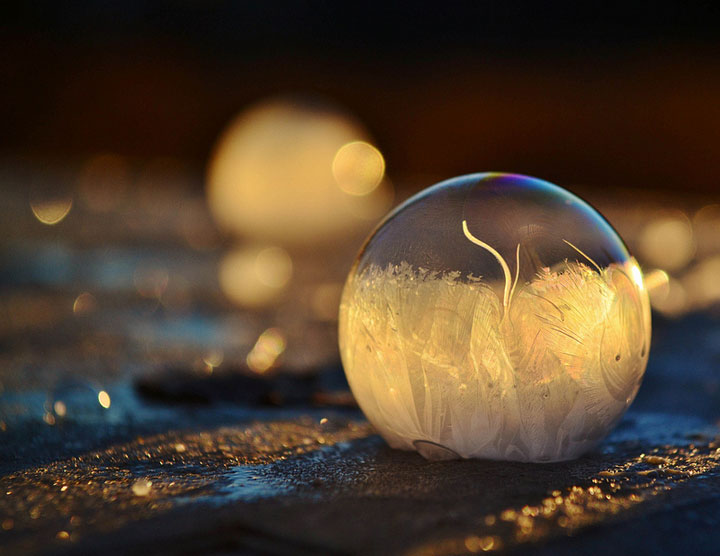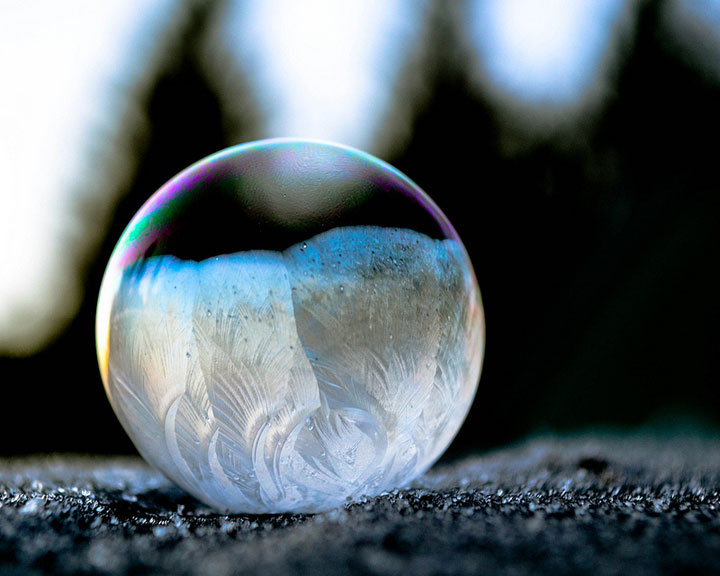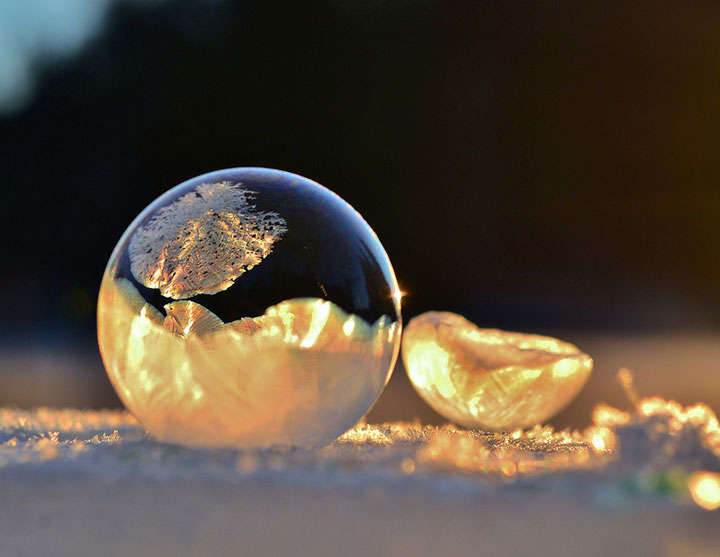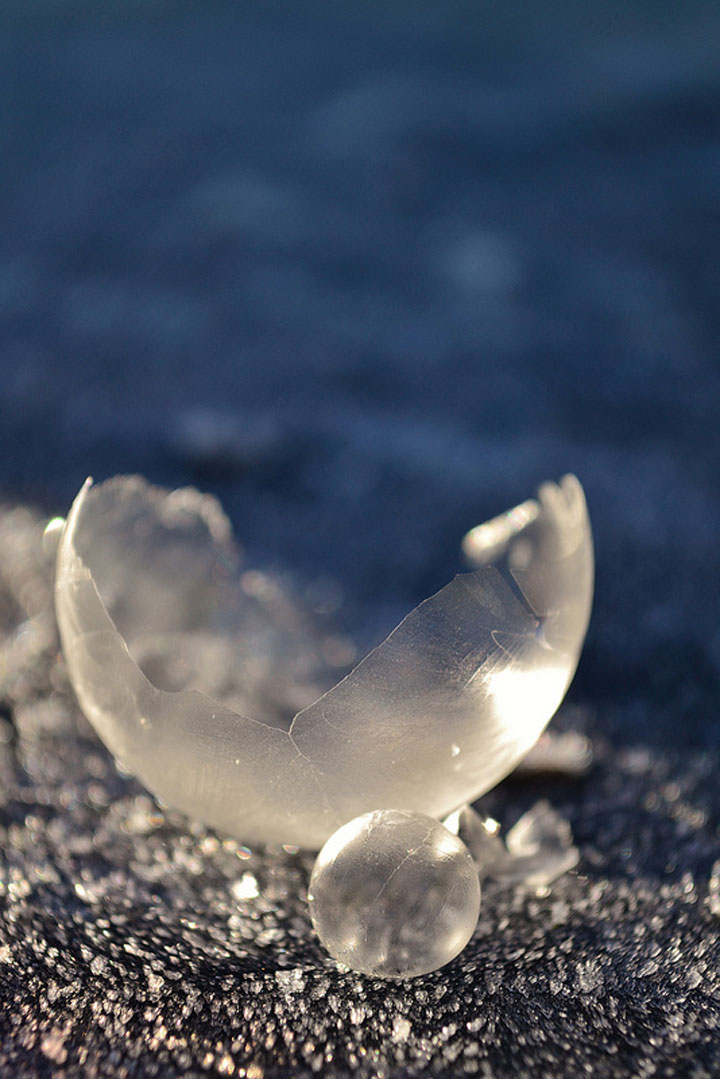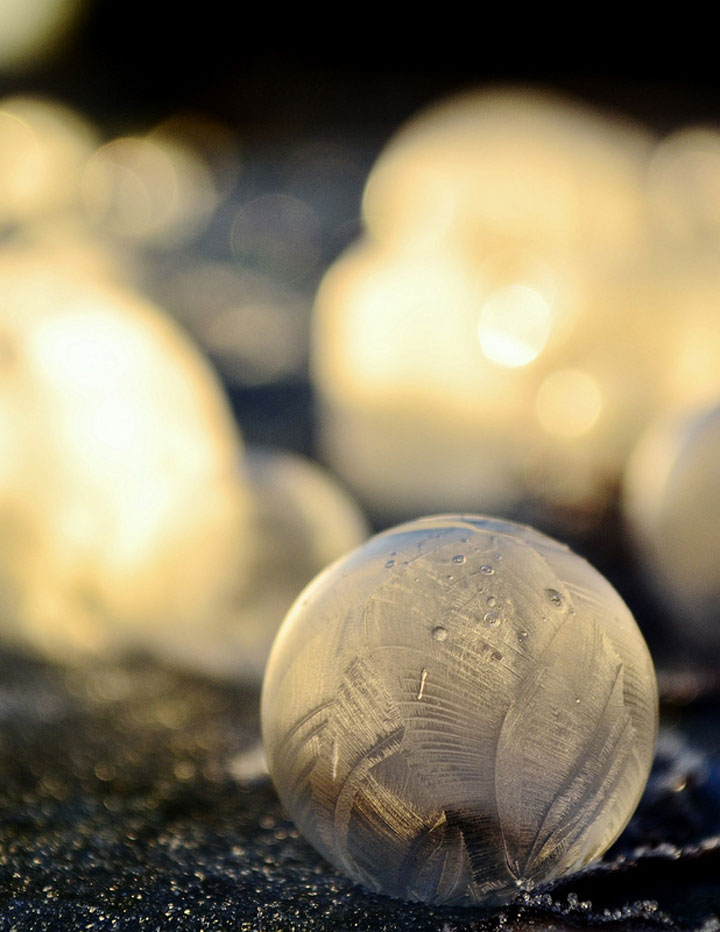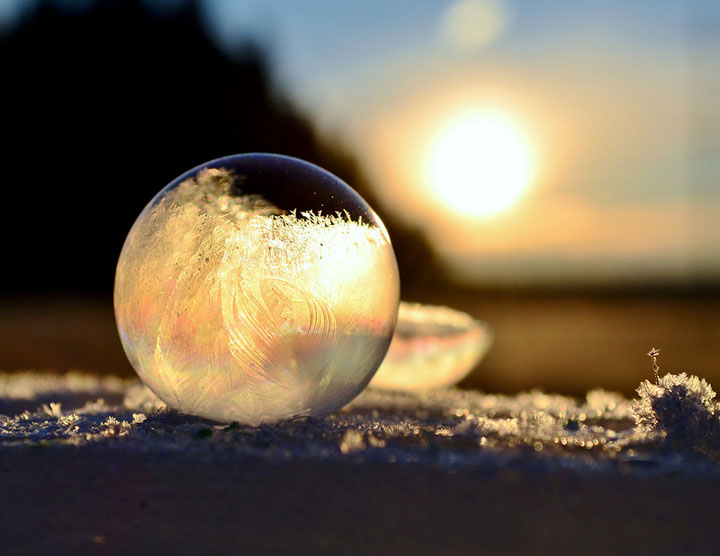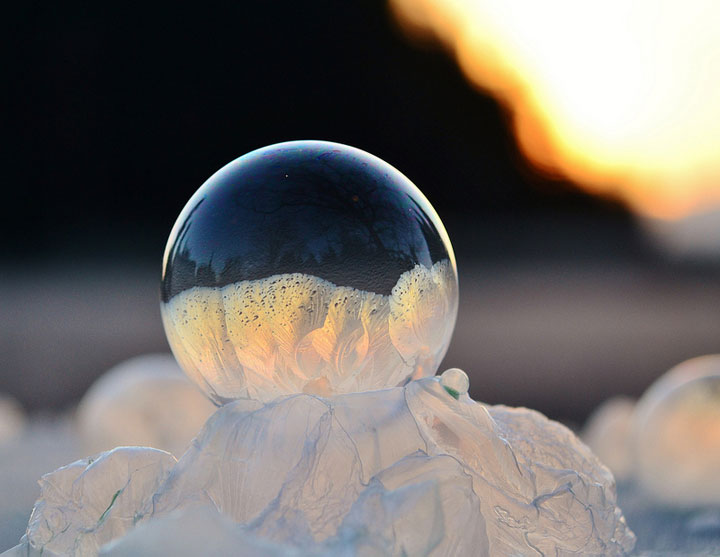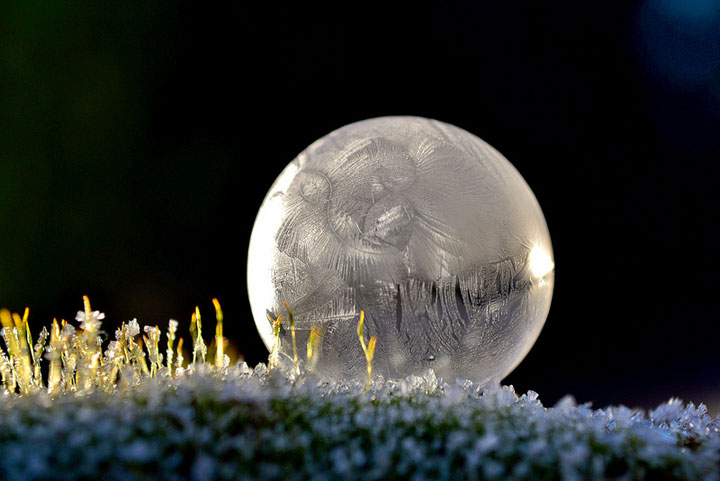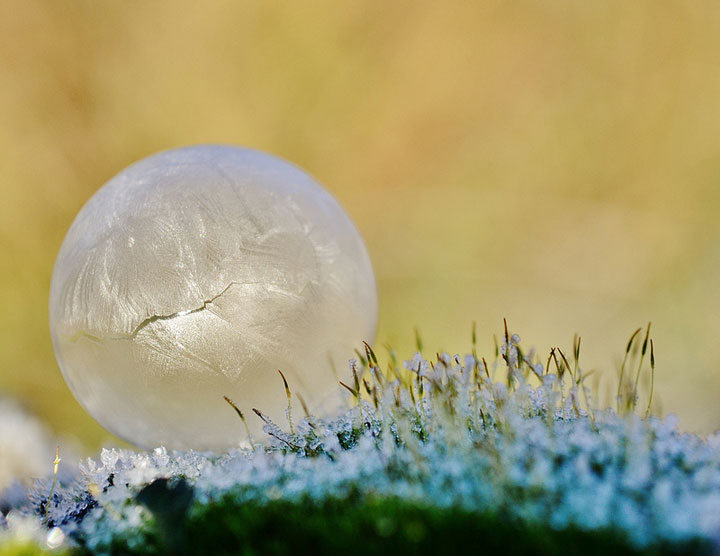 These crystallized soap bubbles are beautiful and gorgeous! What do you think about this series of photographs?