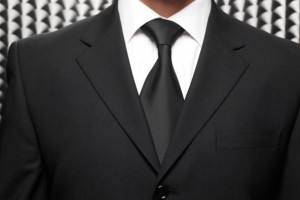 The ready made cloth designer "Smuggler", based in Limoges, France, told AFP on Wednesday that it has developed the first fibre dress that blocks electromagnetic waves.
"This is the first application of advanced technology materials in everyday clothes that does not cause discomfort to the wearer," says Benjamin Anin, head of research and development at Smuggler. The product was developed in joint research with XLIM labs at Institute of Limoges. 

"Until now, this kind of material was very specific and rudimentary that had very few professionals applications. However, with the transition to 4G mobile technology, spread of smart phones  and increased exposure to Electromagenetic waves the introduction of such clothes is fully justified.

 "says Mr. Anin.  This "shield" against electromagnetic waves took three years of development and collaboration between industry and academia. The technique used in the development of this costume involved inserting  non-allergic wire gauze of nickel, stainless steel, aluminium and artificial gold into the inner pockets of the jacket. 

The presence of this material is undetectable to the eye and touching but guarantees  up to 90% blockage of electromagnetic waves, including those of mobile phones. 
This range of costumes will be sold with the spring and summer collection of 2013 in nine stores of the French brand. 
"For international launching of the product we'll wait to see if the product works," says Anin.