The 17th edition of the international Robosub competition took place in San Diego (USA) in early August. Much less publicized as compared to DARPA Robotics Challenge, the tournament organized by AUVSI (Association for Unmanned Vehicle Systems International) involves Autononous Underwater Vehicles (AUV) or submarine drones.
The aim of the contest sponsored by the Office of Naval Research (ONR) is to advance the R & D of AUVs by bringing together teams from around the world and test their machines in real underwater environment.
This year, 39 teams were present and responded by plunging their autonomous robot in the waters of the SSC Pacific TransDec pool. For 25 minutes, the robots had to perform tasks of varying complexity to earn points. Identifying and hitting the buoy of a given color, launching a torpedo at a precise target, locating a SONAR transmitter, spinning a wheel and pulling a lever, passing under a bar to a precise depth, these were the tests the underwater vehicles had to face without any help from an external human operator!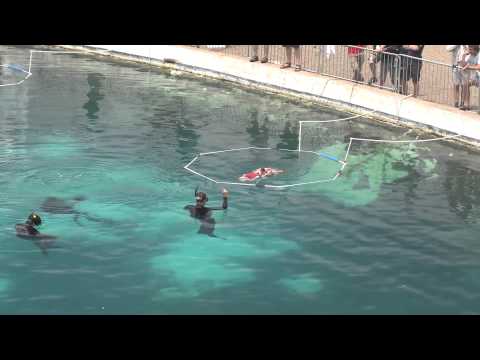 The teams were from Egypt, India, Russia, Thailand, Japan, Sweden, Canada, Iceland and of course many American teams. No French team,  but the French manufacturer Thales sponsored a participant robots: Bruce. It was made by the robotics team from Caltech (California Institute of Technology).
Bruce is composed of a pressure shell which houses the main computer, the microcontroller, the pressure sensor, the depth sensor, etc. It also comprises two boxes for cameras, a battery and also has a unit for measuring the inertia. Here is Bruce: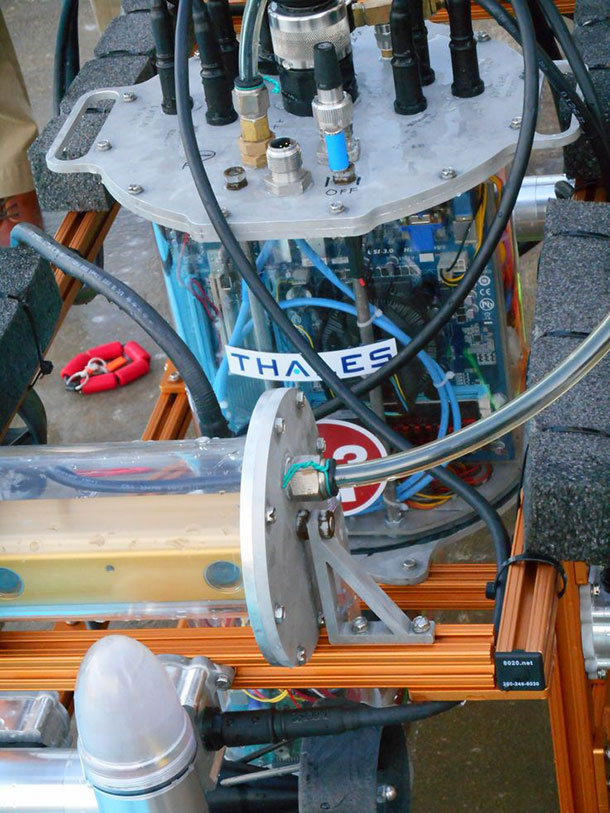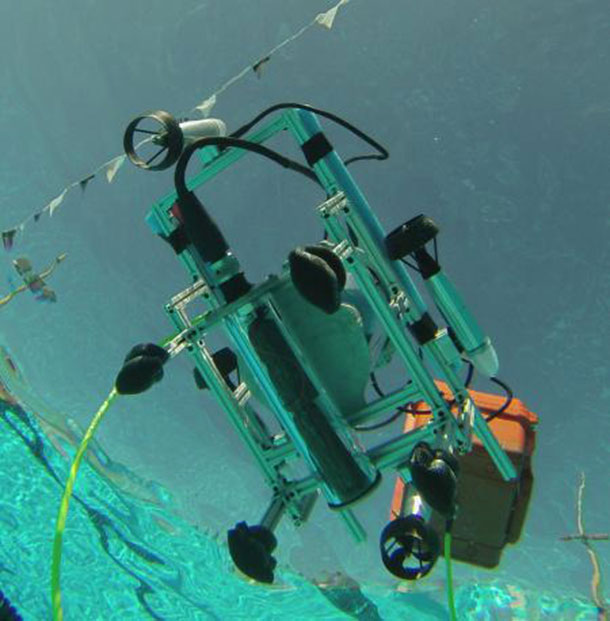 Here is the final ranking after the competition:
Cornell University

 . 

Price: $ 10,000

University of Florida. 

Price: $ 5000

ETS (Ecole Superieure Technology). 

Price: $ 1000

Far Eastern Federal University. 

Price: $ 1000

National University of Singapore. 

Price: $ 1000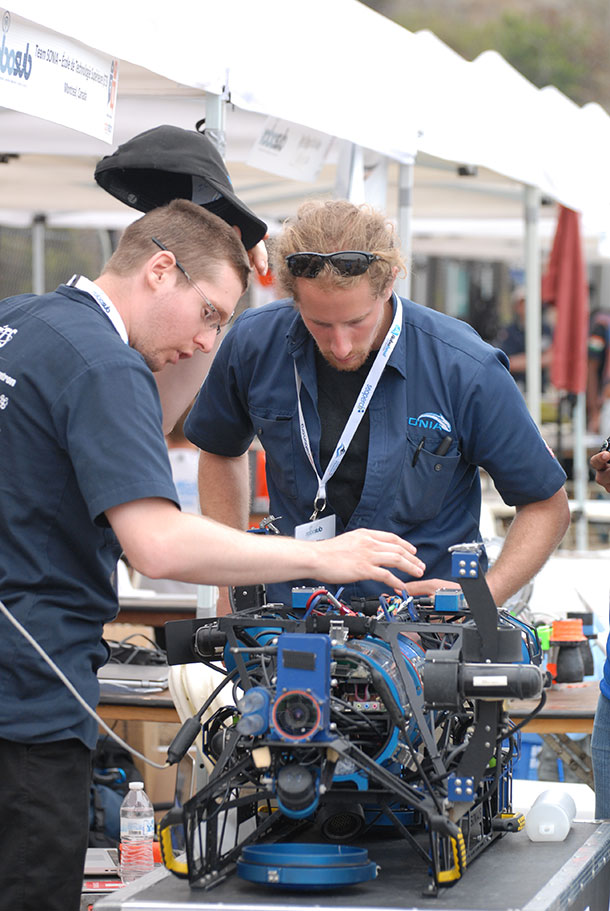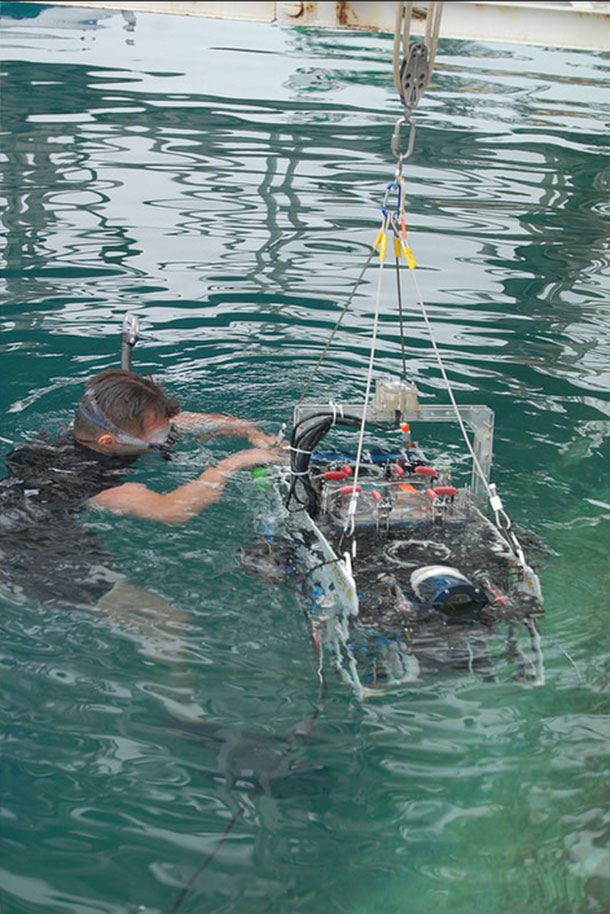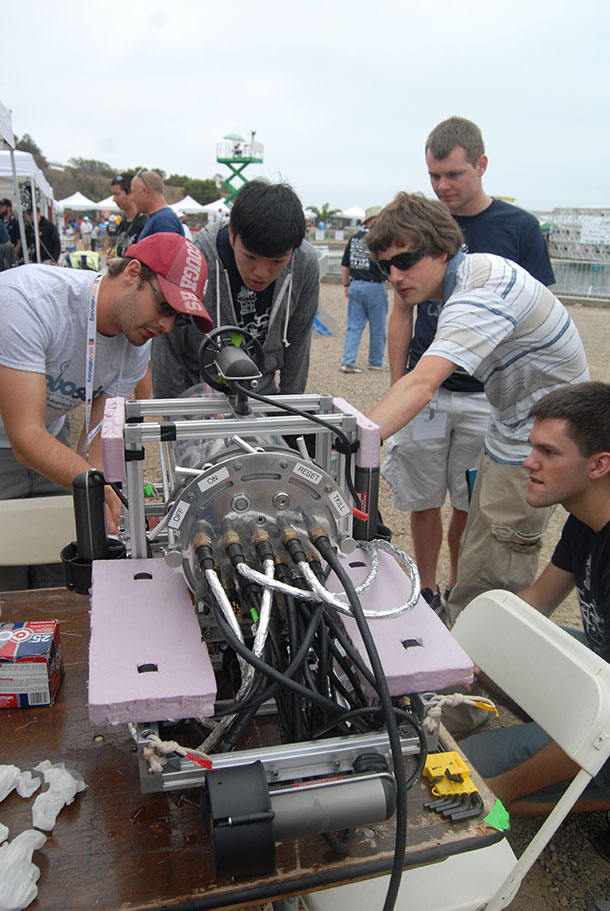 We are amazed to hear about such competition invoving submarine robots and would like to participate in it one day? What do you thin can be utility of a submarine drone?