Making music has never been so much fun! Thanks to a robot designed by a Japanese designer, you only have to make to a nice drawing and Colour Chaser robot changes the color lines into music. We tell you more about this amazing musical innovation! 
This is Mudam, the Museum of Modern Art, in Luxembourg. You can test the "musician" robot of Yuri Suzuki here which is the star of Looks Like Music show. The Japanese designer has indeed developed a device that is both fun and intuitive to get your hands on.
Visitors use the coloured pens for making drawings and then the small robot Colour Chaser converts them into melodies. Thus, the miniature robot follows a black line on the floor and create music from the colorful patterns to give birth to a more or less continuous melody.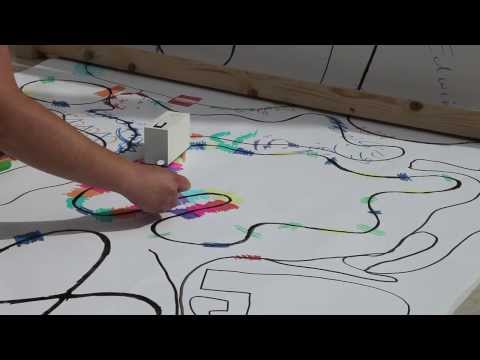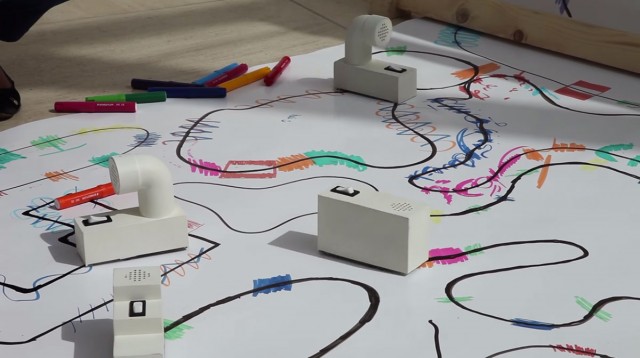 With Colour Chase, each of us can become a double artist, making the artistic drawing for the eyes and converting them into melody for ears. It's not everyone who has the opportunity to achieve these two masterpieces with a single stroke of a pen!
The little "musician" robot of Yuri  is really fascinating, especially since it converts the smallest piece of drawing into a sound! We found this double talent concept really nice and would love to play the game to see what melody can we make. What do you think of this new form of music?