A London based company has developed a doorbell with camera. The bell connects to your smartphone using the Wi-Fi. Corresponding smartphone apps is available for both Android and iOS devices. We tell you more about this interesting gadget.
Think you are extremely busy with some stuff and doorbell rings to interrupt you with an unwanted guest. It is really an annoying situation to face. The need to get rid of such situation has been realized important by a London-based company named i-Bell. The company has developed a bell that is equipped with a camera whose video feed can be seen on your smartphone via Wifi. The amazing gadget lets you know who is at the door even when you are somewhere out or at work. This can give you freedom to place instructions for deliveries or get rid of unwanted guests.
The campaign for fundraising has been launched on Kickstarter with an aim to collect $50,000. The bell is similar to a traditional bell which is installed at the face height on the door. The push button is provided like conventional doorbells and a camera at the front is also provided to capture the video. When someone pushes the button, the camera sends the video to the smart device wherever it is. The camera can communicate with both the Android and iOS as well as with the tablets and PCs. To speak to the person, the user can use the mobile phone.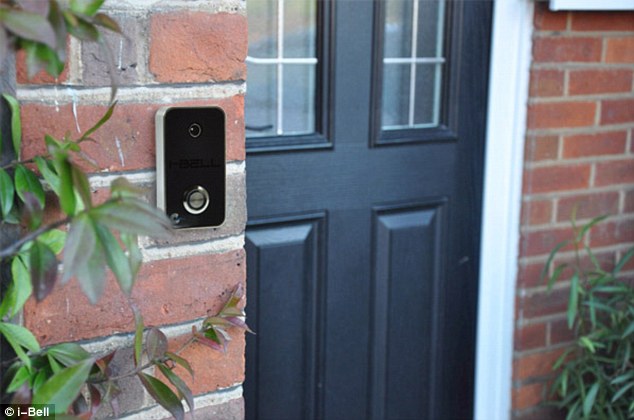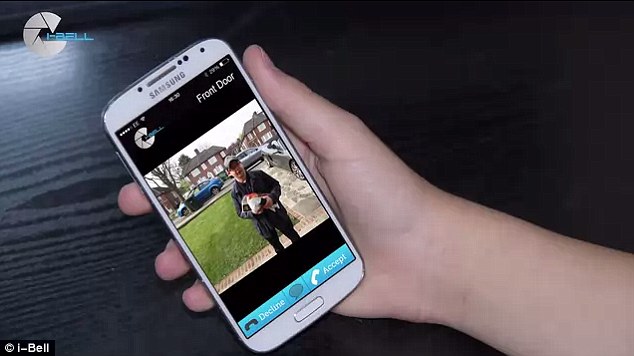 Suppose you are not home and delivery boy is there, you can direct the delivery guy to drop the items with the neighbors. However, the camera is not two way, so your guest or the delivery guy can't see you. The camera provides with 1080p HD video and is equipped with a speaker and microphones to speak with the guest. You may also customize the visitors or screen them. The i-Bell can be connected with any device in the world. The product will be available for commercial use by November, at the retail price of $307. H
If you are too busy to receive the call, the camera can take the snapshots of the guest and store them in the cloud so that you could see it afterwards. There is no other door bell matching i-Bell as claimed by the co-founder. The gadget has potential to revolutionize the daily life of hundreds of thousands of people.