Counterfeiters of art always try to reproduce the most perfect replica of famous paintings which is ethically and legally wrong. Others, try to imitate these paintings in a funny and original way. In the previous article we had shown how a father pleases his children by making drawing on their sandwiches. In the current case, a Norwegian photographer Ida Frosk goes much further in reproducing famous paintings on bread toast.
"Because it is fun, and I love to inspire others ", says Ida Frosk when asked why she made ​​the reproductions of artwork on a toast. The Norwegian photographer and became "food artist" by creating artworks that you see on her website . She says she first began in June 2012, drawing of a bear and a fox on toast. From then on she began trying funny ideas of her own.
The series of photographs called  The Toast Art Project , showcases famous art paintings of Monet , Dali and Picasso on toasts as you would have never seen before.
Edvard Munch – The Enchanted Forest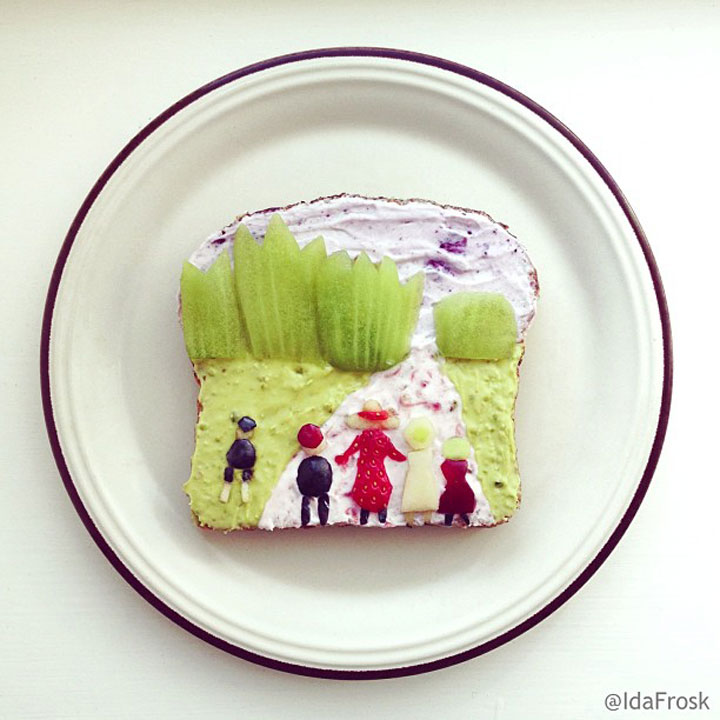 Madonna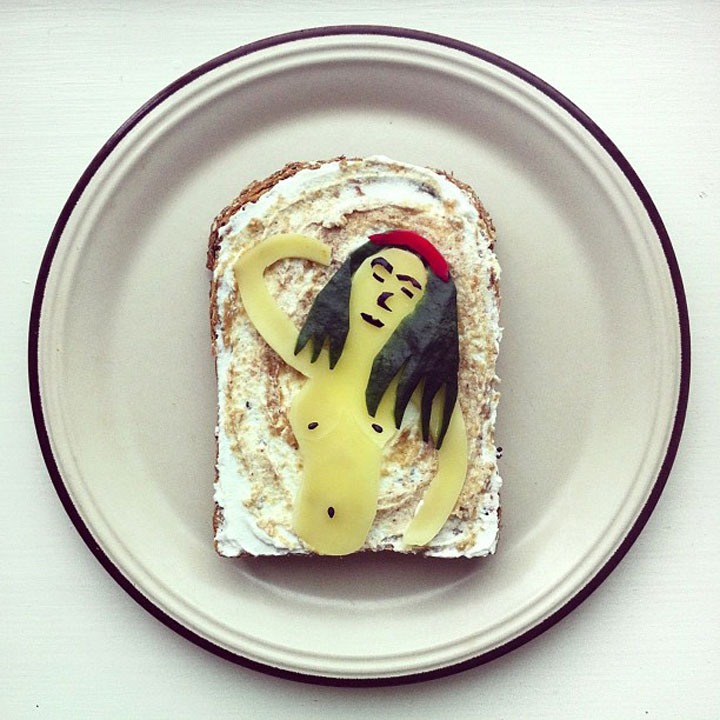 Girls on the Pier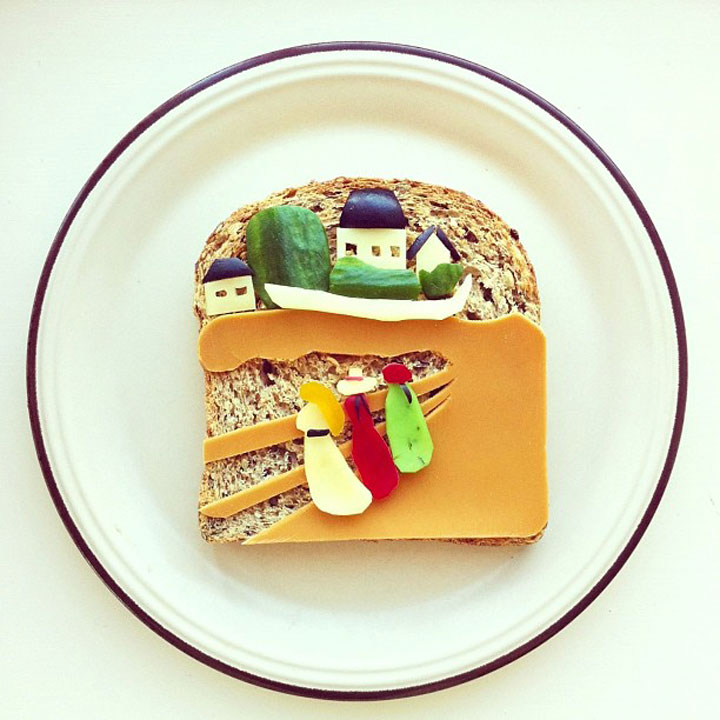 The Scream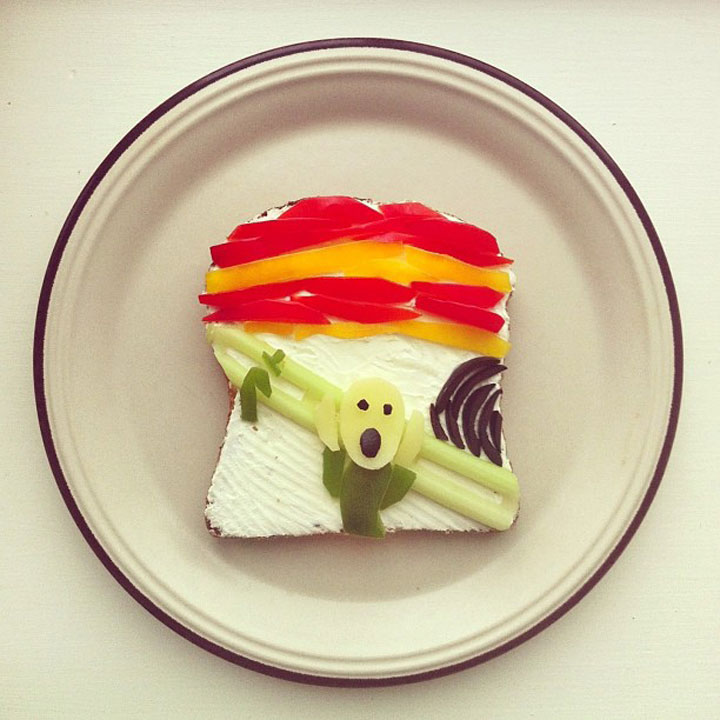 Dali – The Persistence of Memory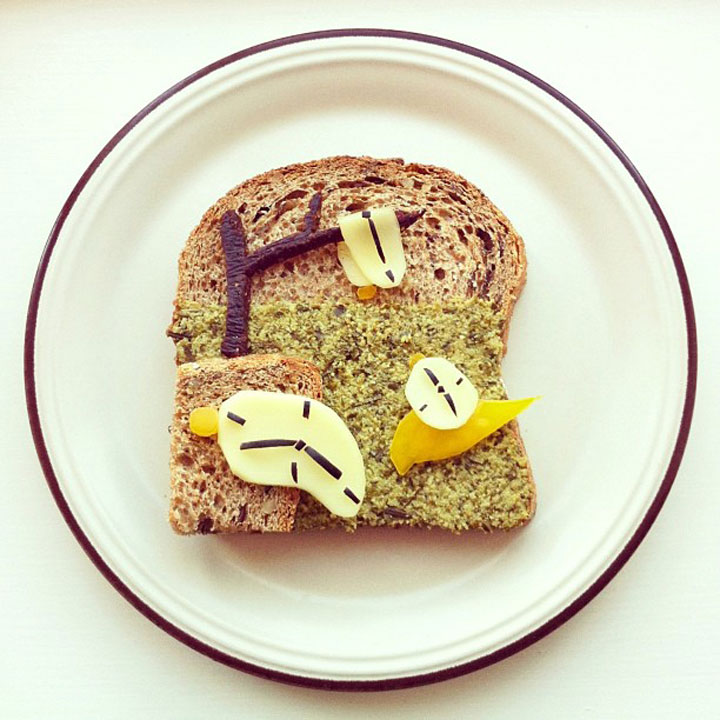 Frida Kahlo – Self-Portrait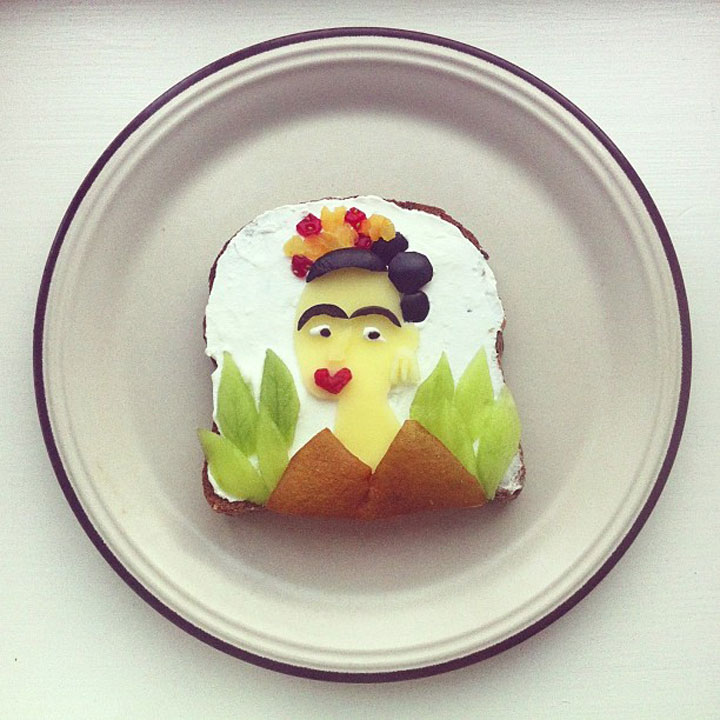 Vincent Van Gogh – Sunflowers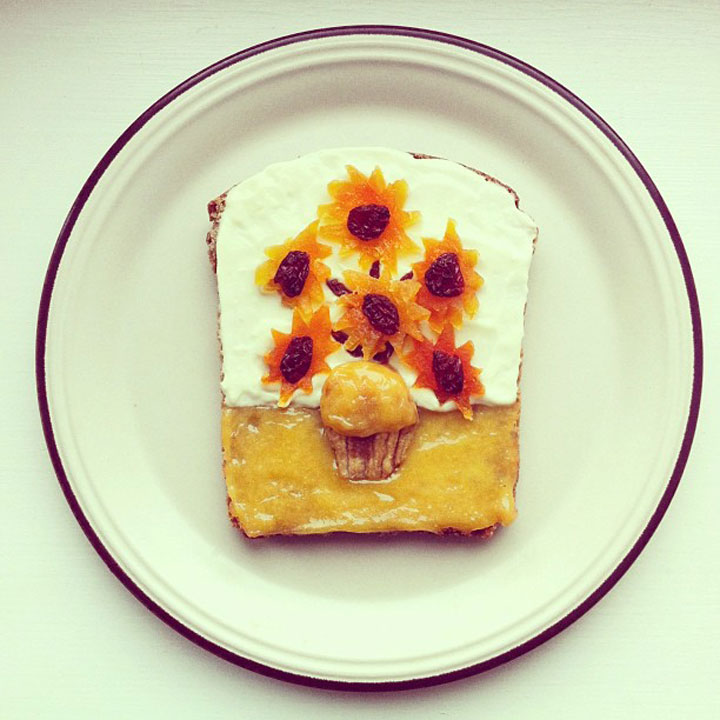 Edgar Degas – The Star Dancer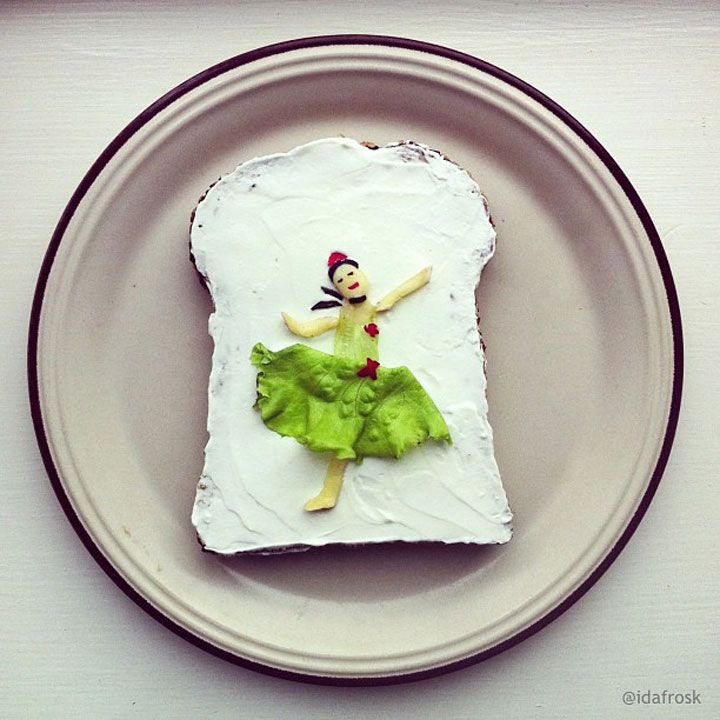 René Magritte – The Son of Man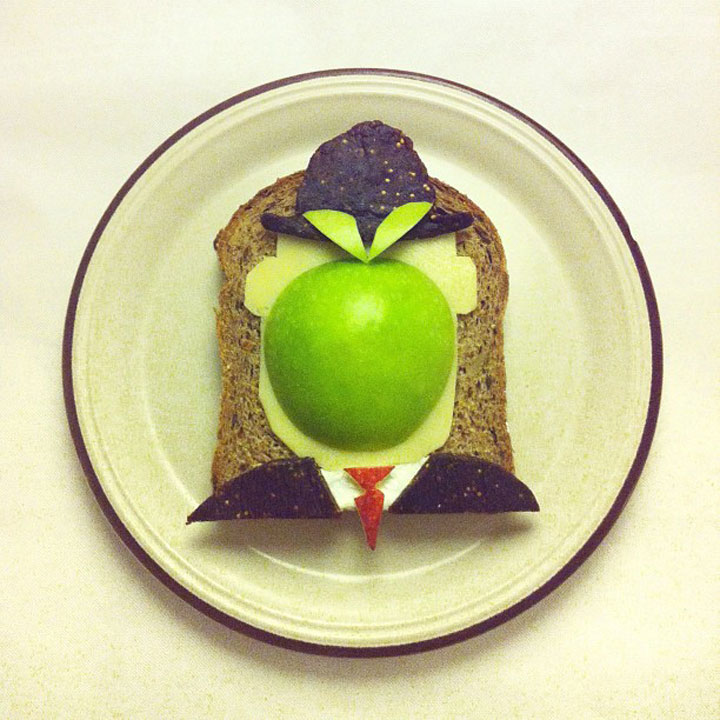 Pablo Picasso – Portrait of Marie-Therese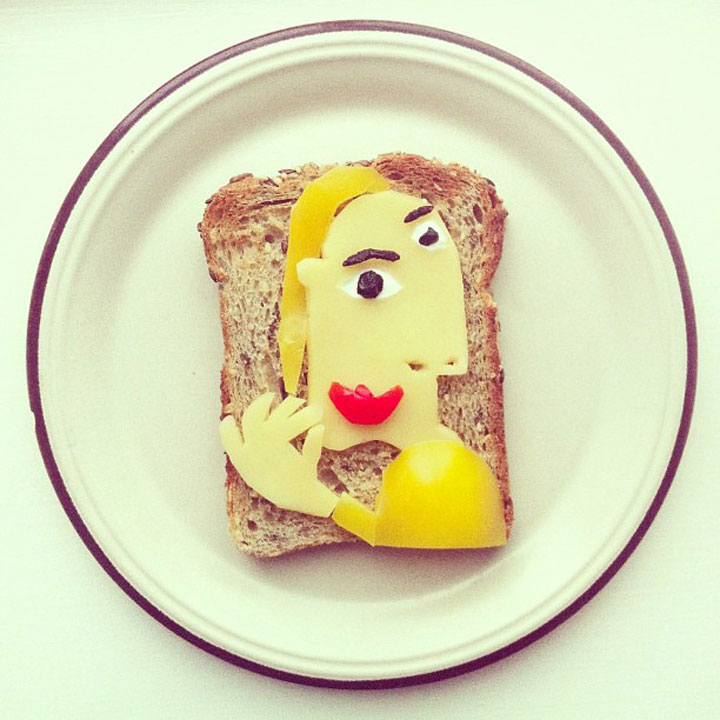 Jackson Pollock – Convergence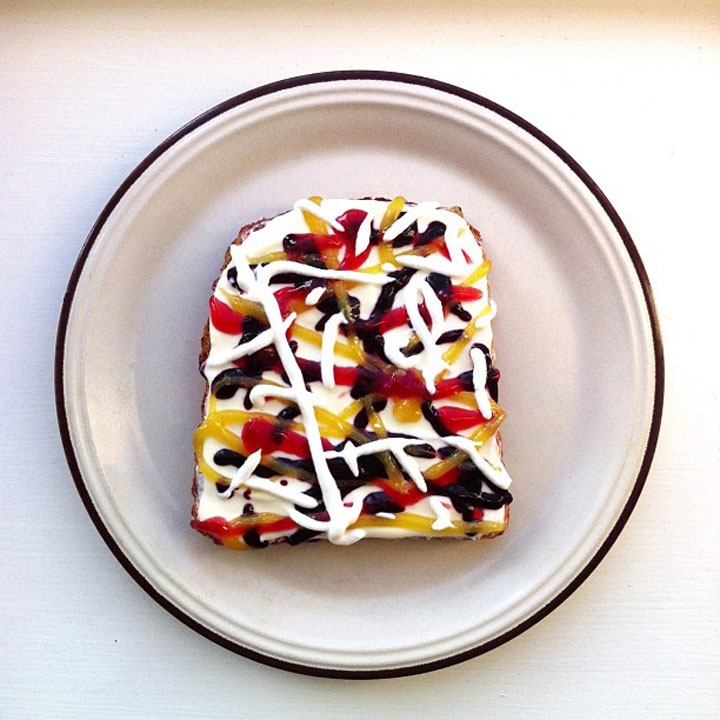 Inspired by Piet Mondrian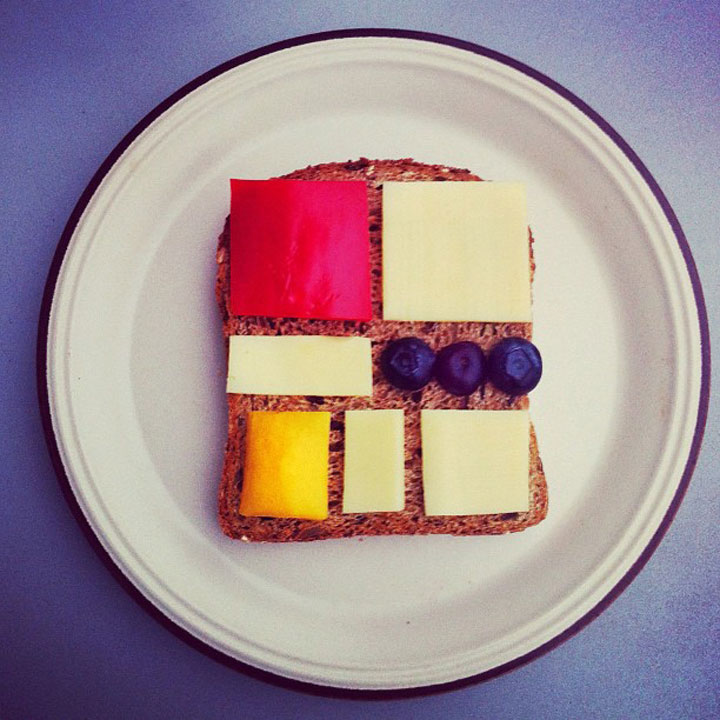 Johannes Vermeer – Girl with a Pearl Earring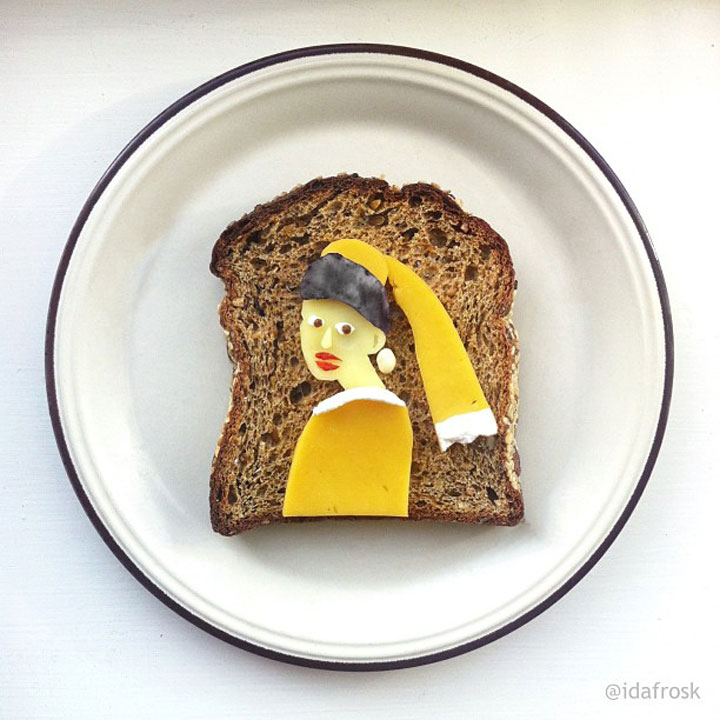 Henri Matisse – The Fall of Icarus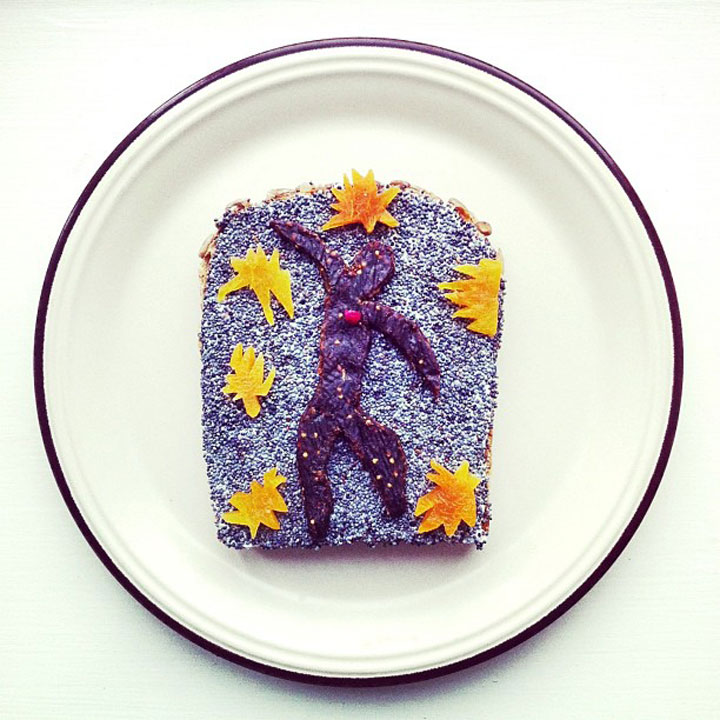 Mark Rothko – No. 14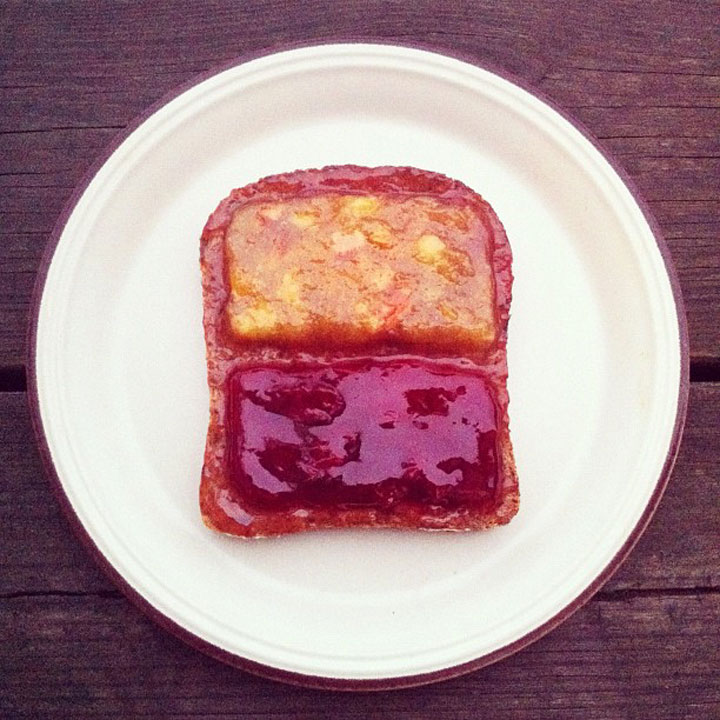 Andrew Wyeth – Christina's World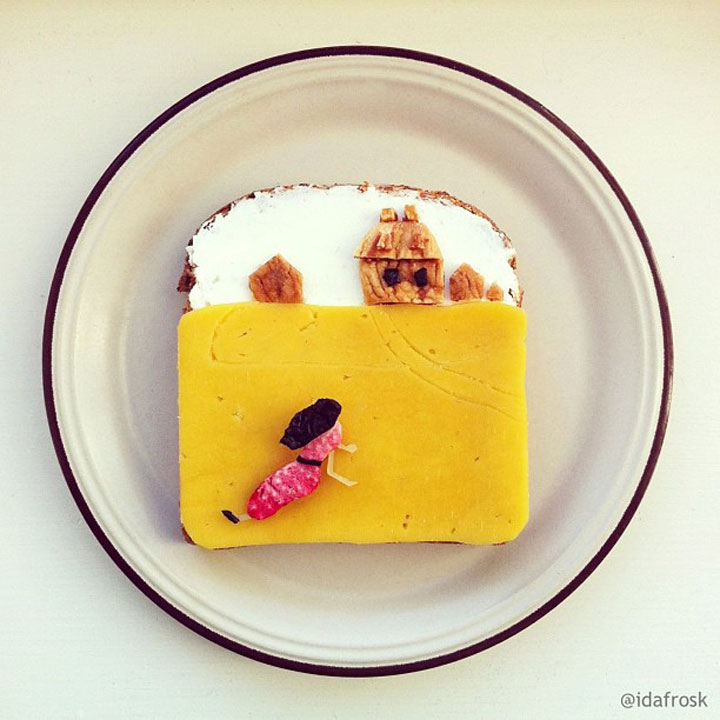 Andy Warhol – The Velvet Underground & Nico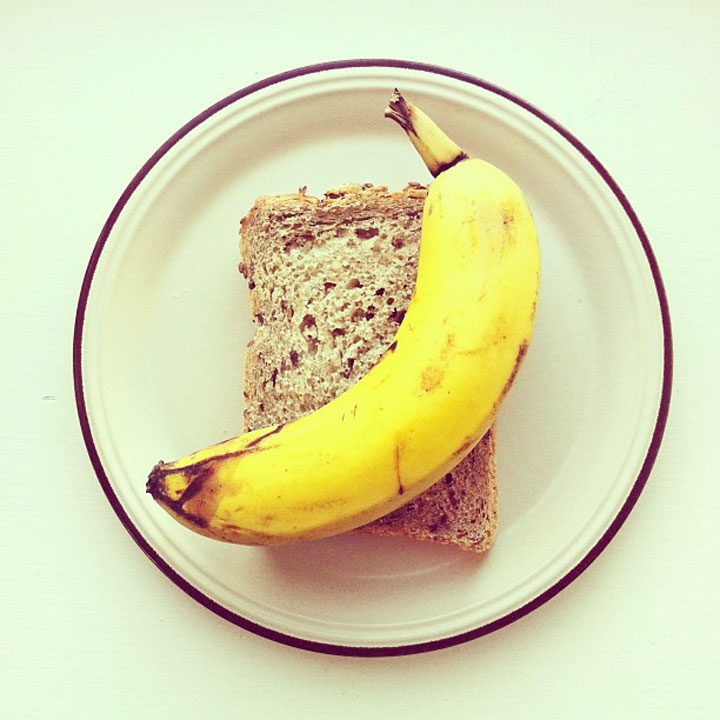 Claude Monet – Japanese Bridge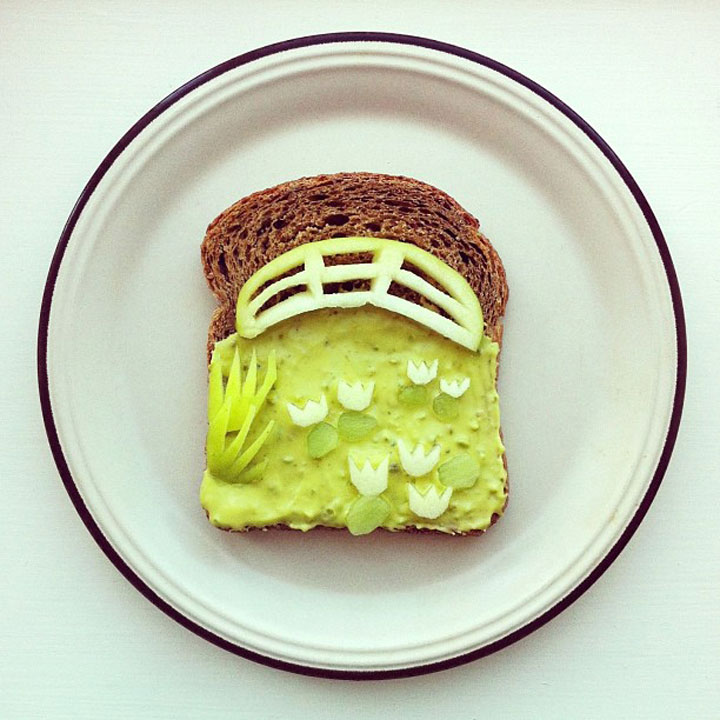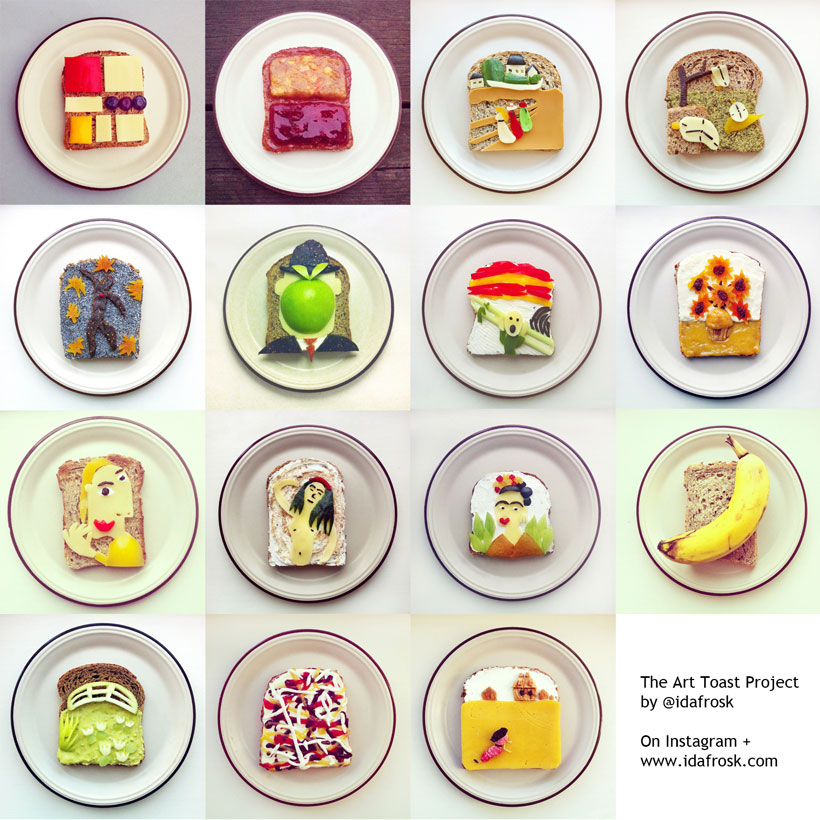 On his blog, Ida Frosk boasted of eating his artworks after completing them! It is true that in addition to looking aesthetic, these toasts look very delicious. Have you ever had to "play" with food in this way?