What if you love to wear both a classic luxury watch, as well as, the latest Apple Watch. Well now it is possible to combine the elegance of a classic luxury watch with the high-tech features of an Apple Watch.
In this regard, Nico Gerard Pinnacle line has recently announced that it would be launching the bracelet which on one of his sides would have a luxurious NG watch while on the flip side there would be an Apple Watch. This means that using this two in one bracelet, you can enjoy the best of both of these two watches provided you are willing to pay the price.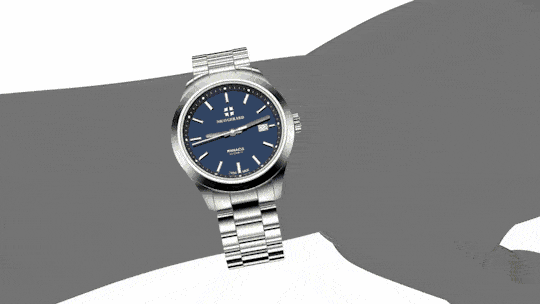 (copyright Nico Gerard)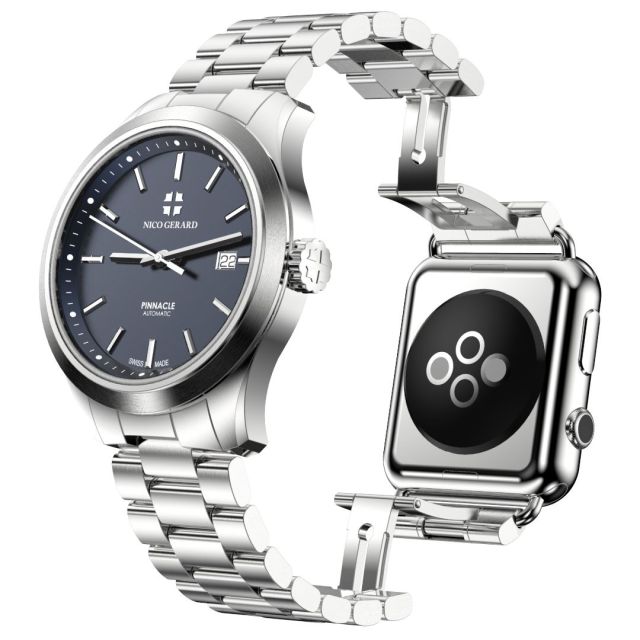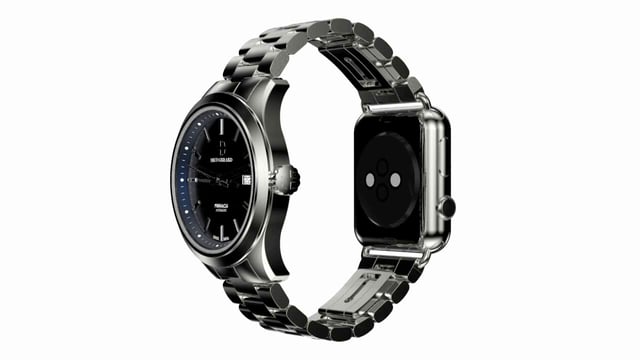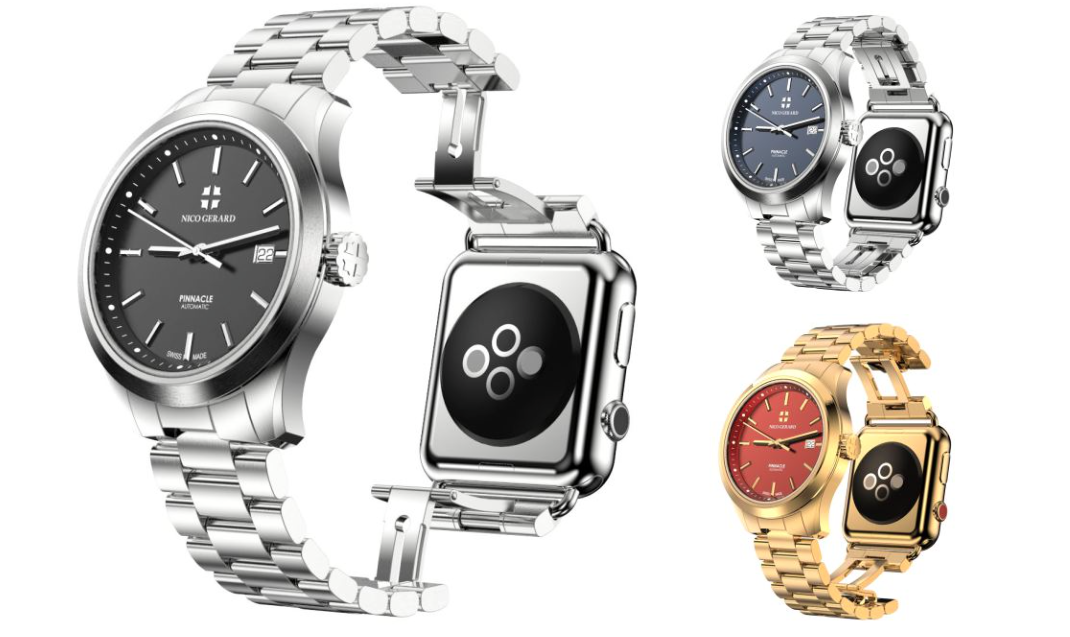 As far as the price range is concerned these Pinnacle bracelets variants, with watches included, cost in the range of $9,300 to the top models for $112,000. Obviously, the less expensive version includes steel Apple Watch while the most expensive includes the gold Apple Watch version.