Visually impaired people demand special care and more attention and it is their right. Technology can be used to cater for the special needs for blind and physically impaired people. In this context, a London based mobile design company OwnFone has made a Braille phone for the blind. It is a 3D printed phone that gives the blinds more confidence and independence to use their own mobile. It adds personalized buttons on the front of the screen for some important contacts. The phone is considered to be the world's first braille mobile phone.
The names of the contacts on the buttons are converted into braille automatically using OwnFone builder. The phone can even be used by the half sighted people. For elderly people who are unable to understand the braille are given the choice of creating textures and help buttons. Earlier in 2012, the company has launched a 3D printed mobile phone and the braille phone is the successor of that phone. The cost of the phone is only 60 pounds and you can purchase it from UK. However to start its sale internationally, crowd funding campaign on Kickstarter is planned. The founder of this unique and impressive phone Tom Sunderland is hoping to launch it internationally very soon.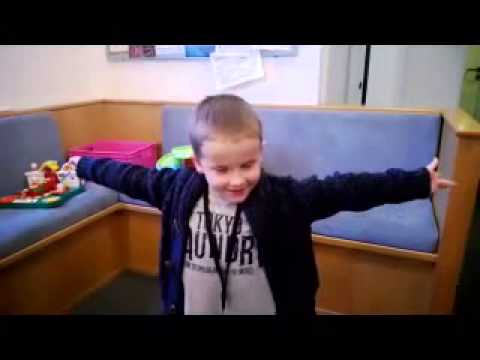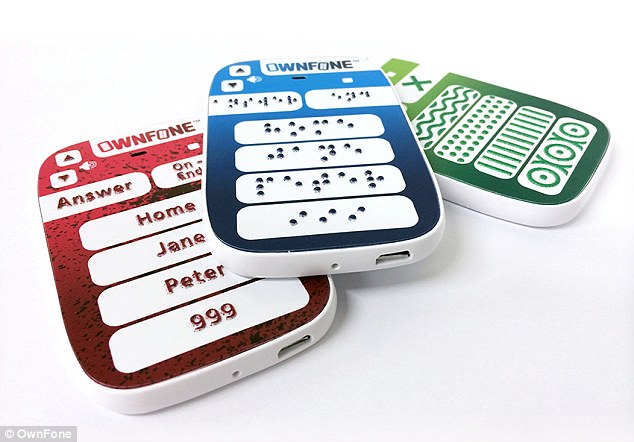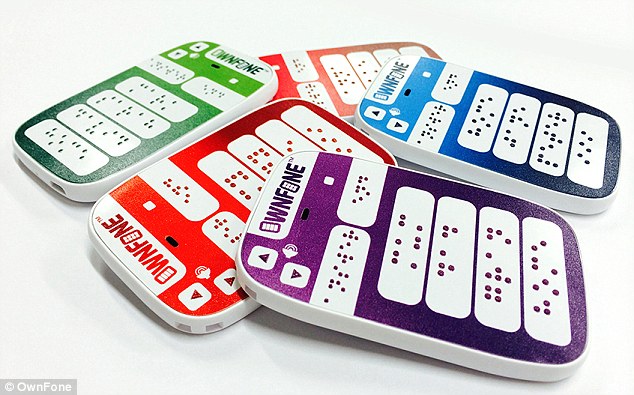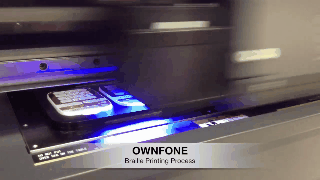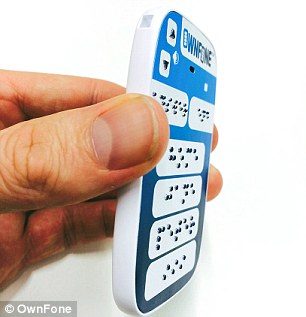 You may place the order on the internet and customize your contacts online to appear as braille buttons. Although, already some braille phones had been designed but OwnFone's braille phone is the first one patented and commercially available. In this regard, an attempt had been made by an Indian who used pins to make texture shape. The concept was based on shape-memory alloy technology. Indian designer Sumit Dagar used the pins grid movement to make the shapes and even images. To test the design, experiments were done on a 7 years old child who is visually impaired.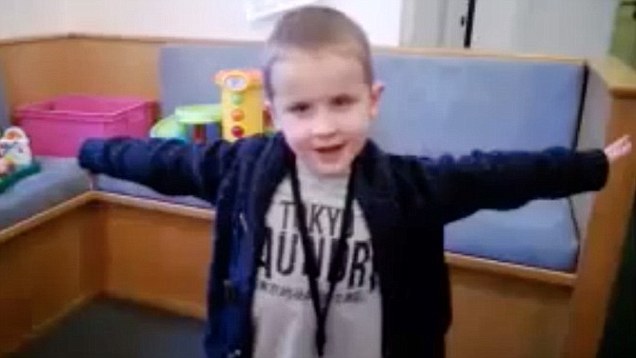 The founder of OwnFone says, "There have been many concept designs for Braille phones over the years, but all of them have so far remained as concepts. To develop any of these designs would be very expensive and the market for Braille phones is relatively small compared with mainstream markets. 3D printing provides a fast and affordable way to overcome this barrier." Mother of 7 years old kid says he was never as confident as he is now. He is confident enough to go to friend's home and birthday parties. Thanks to braille phone who has helped the humanity in such a nice way.