Titanium is considered to be one of best material for manufacturing bicycles and also the medical implants due to its high strength to weight ratio. However, titanium is an expensive metal. Two British bicycle designer and manufacturer companies have collaborated to make cheap titanium frames for bicycles using 3D printing technology.
MX-6 is the aluminium model of a bicycle manufactured by Empire. Empire is now collaborating with Renishaw, to build 3D printed  titanium frame version of MX-6. The process involves using a laser melting technology AM250, developed Reinshaw. The particles of titanium alloy powder are fused using the high power laser. Layer upon layer of such fused particles are used to make the different parts of the titanium frame.  These parts are then joined together to make the final frame shape.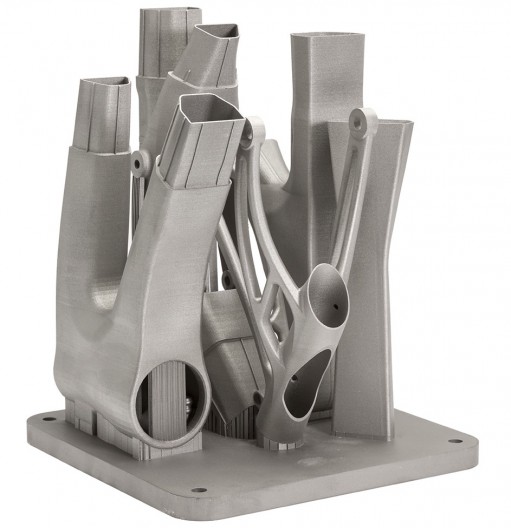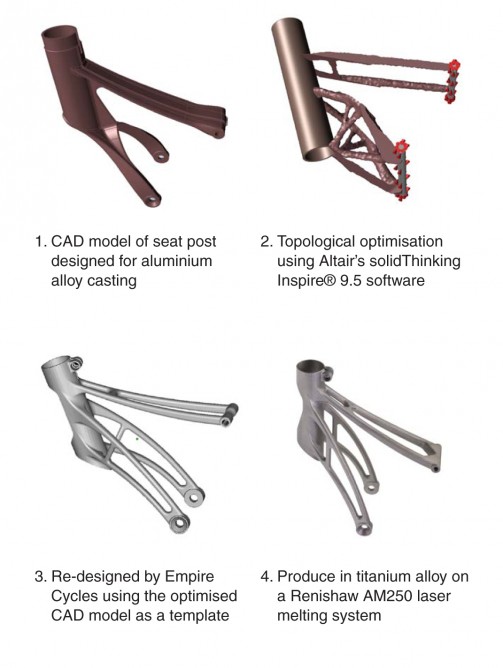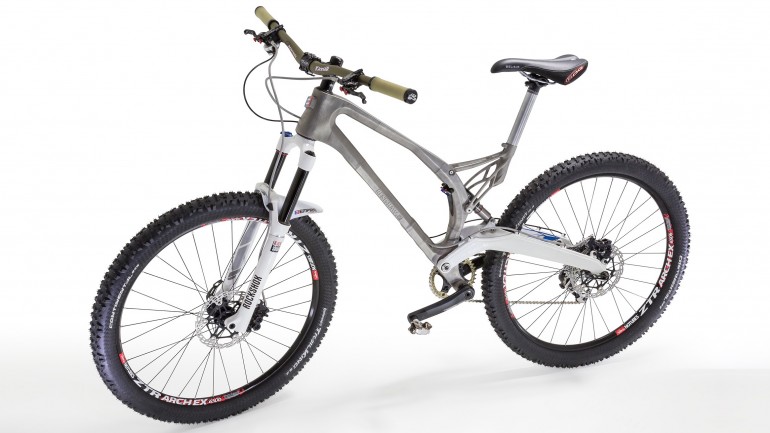 As titanium is a high density material as compared to Aluminium, this means that less amount of titanium can be used to make the same bicycle, reducing the weight of the bicycle. However, to convert an aluminium frame design into a titanium frame, exact computer simulation models have to be prepared for each part of the frame to assess and optimize the final frame topology. Final results reveal that a titanium frame for Mx-6 weighs 33% less, while its strength is 6 times more as compared to the aluminium frame design. However, the strength testing is not yet completed.
The production process of this bicycle is cost effective. First of all, we require a lesser amount of titanium due optimization in frame design. Secondly, the highly efficient laser melting process ensures that little or no titanium powder is wasted. Furthermore, there is no machining involved as is the case of the traditional manufacturing process.
The 3D printing technology is quite flexible as parts of the titanium can easily be customized and even reused for other bicycle frame designs. We are thrilled by this new technology as cheaper and stronger bicycles are very environment friendly. Would you like to use one such bicycles?