Controlling the mobile and other devices with your fingers or gestures could soon be an old concept as you can control gadgets with your tongue. A group of researchers at Osaka Prefecture University, have successfully devised a device to help you control your gadgets using your tongue movements. This device basically measures the pressure exerted by the cheeks. After measuring the pressure, it provokes numerous functions. The function  are dependant on the movement made by the tongue. This eliminates the need of hands during operations, you just need to move your tongue. Thus technology can tremendously help the motorcyclists and skiers who can't use their hands while they are in work.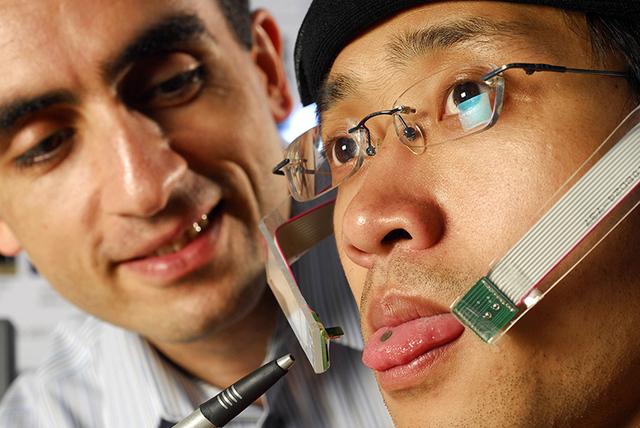 One of the scientist's team member says, "The tongue is a well-developed muscle capable of fine-grain movements – so we thought it should be good for control interactions." The experiment is carried out on six volunteers cheeks with 64 pressure-sensing sensors connected with a pad. During the experiments, six different gestures of tongue were examined for example swipe up/down, left/right and a push click. About 300 attempts were made to record the accuracy of the recognition. Interestingly, the results were very awesome with 98 % accuracy. All these findings were presented at an Augmented Human Conference in Japan.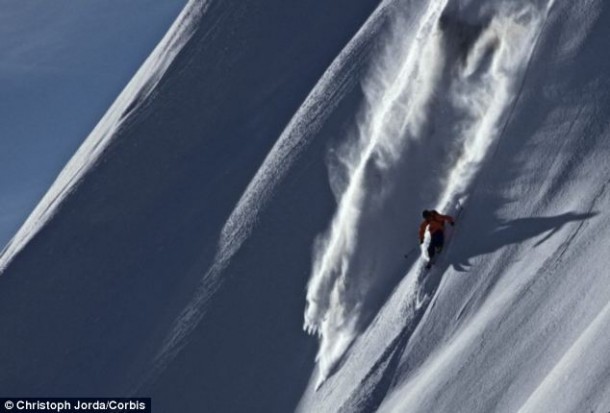 Professor Kunze says, "My personal motivation here was skiing, I like to check factors like my speed while on the slope, yet it's quite cumbersome to take out a smartphone and use a touch screen in the cold." Professor Kunzee is already working on a project of keeping out the smog with the help of face masks by integrating the sensors into it. Well, this is not the first attempt to use tongue to control the devices but it is the most successful attempt in terms of its results.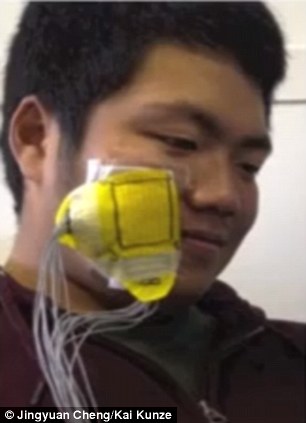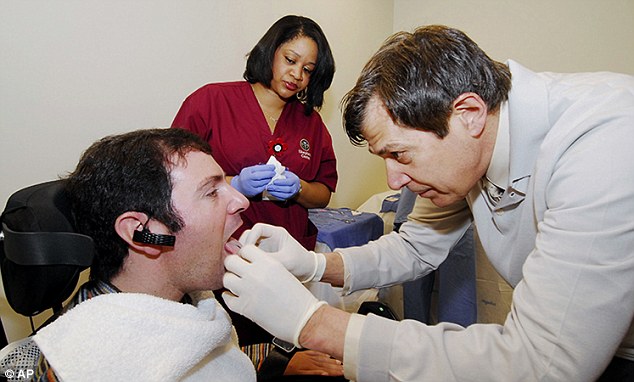 Similar attempt last year was made to let the paralysed people drive their wheelchairs with their tongue. A stud was pierced in the tongue giving them the freedom of movements. It was reported that 11 people started learning the usage of their tongue to control their wheelchairs.