Microsoft lived-up to the expectations of the users when they released a completely new look of Windows 10, which had better aesthetics and functionality than previous versions like Windows 7. Therefore, there are many users of Windows 7 who want to shift to Windows 10 OS, but are unable to do so due to multiple reasons. Instead, what they are searching for is a way to make their Windows 7 look and feel like Windows 10. Therefore, in this article, you will learn how to get the Windows 10 theme in Windows 7.
Download Windows 10 Transformation Pack
To get the Windows 10 look in Windows 7 you will have to install a transformation pack. This pack is available in a compressed file and includes all the files of Windows 10 theme for Windows 7. The link to the download page of this transformation pack is shared below. Just click the link, visit the download page and download the transformation pack.
After downloading the transformation pack from the above link, copy it into a folder of your choice and follow the instructions given below to install Win 10 theme in your Win 7.
Learn How to Get the Windows 10 Theme in Windows 7
Before starting the Windows theme transformation process you must make sure that no other programs are running on your computer.
1. Double-click the compressed pack file and note down the password mentioned in its description. This password will be required when you will unpack the compressed file.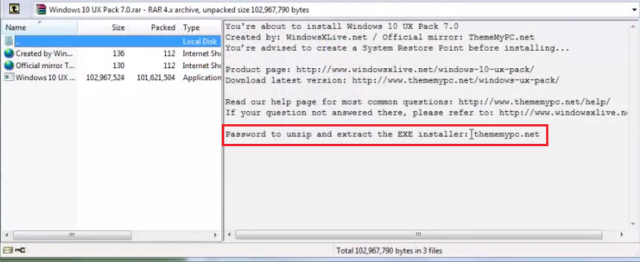 2. Now, right click the compressed file and choose 'Extract Here'.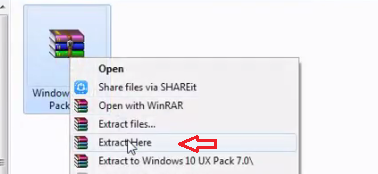 3. In the password field, enter the password noted in Step 1 and then click 'OK'.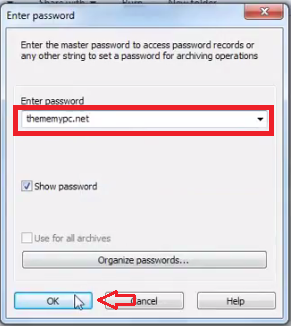 4. All the files have been extracted into the folder. Now, double-click to run the 'Windows 10 UX Pack 7.0' executable file.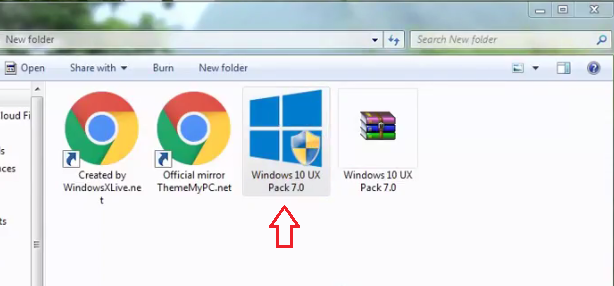 5. There are multiple options to choose, but we recommend using default settings. If you want you can make choices according to your liking, then click 'Install'.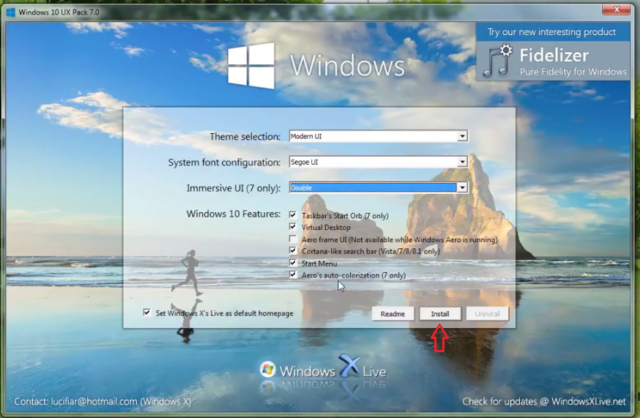 6. Windows 10 pack will start installation. Wait untill the whole process is completed. During the process changes will appear on your Windows GUI one-by-one, don't worry and don't stop the installation process. Let it complete.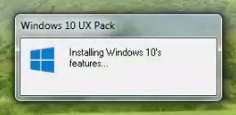 7. After the completion of installation process you will find that Windows 10 theme is installed on your Windows 7 computer.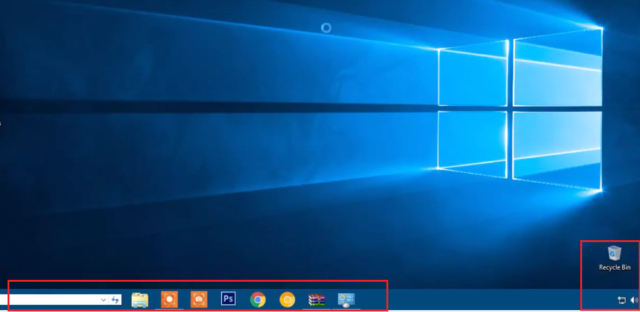 Congratulations! Now you can enjoy the aesthetics of Windows 10 on your computer without spending any money on software or hardware upgrades.
Customizable Way to Install Windows 10 Theme in Windows 7
Although the method we have described above is really simple, but the freedom of choosing options are less. If you want more freedom on deciding how to download Windows 10 theme for Windows 7, then you should visit this page as it describes a more customizable method of installing Win 10 theme in Win 7.
Conclusion
Installing Windows 10 theme in Windows 7 improves your user experience dramatically. After all Windows 10 is the most advanced OS for home users by Microsoft. Although installing Windows 10 theme on your computer is a completely safe process, but as a precaution you can create a manual system restore point so that you can undo the changes if any complications arise afterwards.