A special bicycle has been designed by a Philadelphia-based company which makes the kids learn riding a bicycle without falling. The bicycle is equipped with a spinning disc and a gyroscope to achieve this. A kid can learn bicycle in one day.
Falling from the bicycle while learning to ride it,  is something that almost happens to everyone especially in childhood. But this problem has been solved for now, as a Philadelphia based company has introduced a bicycle which balances the cycle and never let kids fall down. The cycle uses a gyroscope to keep the cycle balanced and never let the kid down. The company claims that a child can learn biking within a day. It is amazing to get such a sweet experience in a day with no wounds on the body. The bike has been named as Jyrobike.
A campaign for crowd funding is underway at Kickstarter. This special cycle is made in such a way that it is more stable at higher speeds. A fast spinning disc is mounted on the front wheel of the cycle which is actually creating gyroscopic force for balancing the cycle. The cycle can is self-balancing even at lower speeds as well for beginner learners. There is a control hub in the front wheel which actually lets you fine tune the gyroscope and the spinning disc. The disc can also be replaced in front wheel of some other bike making it portable.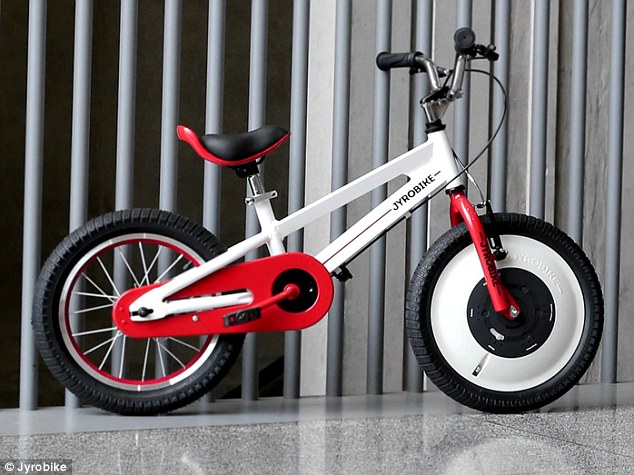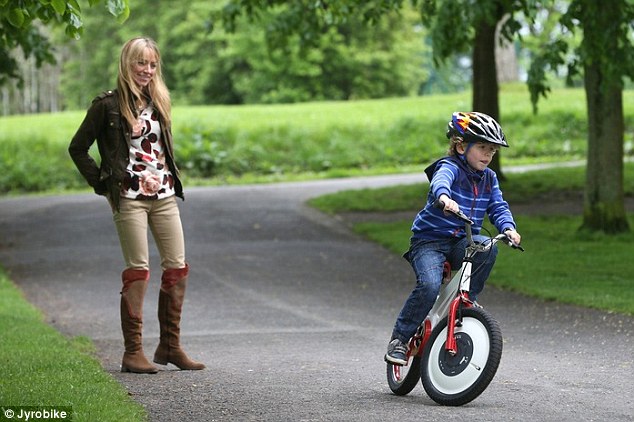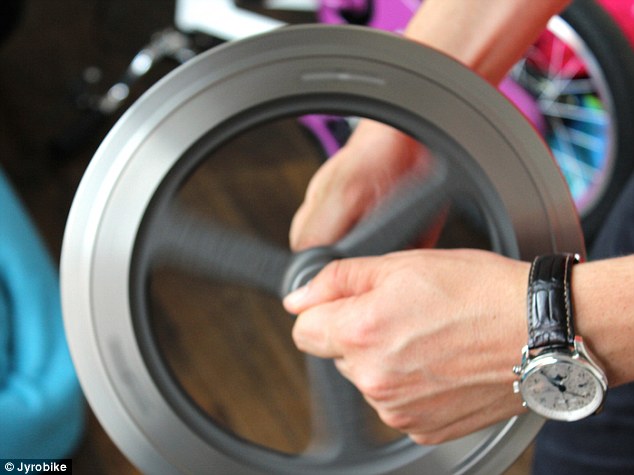 To provide stability for different level learners, the spinning speed of the disc can also be changed. For skilled kids with higher level require less tuned while beginners kids require high tuned spinning. Finally when your kids are aware of all the skills required, you can test them without disc. The spinning disc weighs almost 60 percent of the front wheel. The company has introduced two versions; one with 16 inches bike costing US$ 299 whiles other one with 12 inches costing only $249.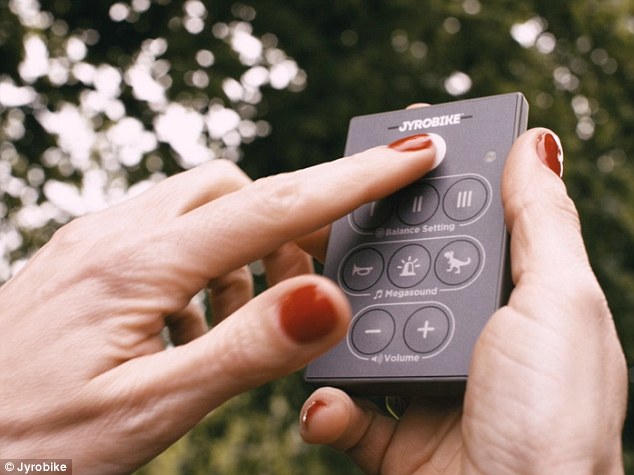 The company describes their bike as a bicycle that provides you with a correct riding technique. So, the bike has a lot to offer including loss in fear, quick learning and training. The interesting fact is the control on the speed using a remote control by parents who can adjust the speed if the kid is falling or in case of emergency. The spinning disc is chargeable which can even be charged by a USB cable. One time full charging lasts for 3 hours. The bike will be made available for the commercial use very next year and company is also planning to develop an adult version.