You might be knowing or heard about proxies. In case you don't have an idea, a web proxy is an intermediate between an online resource and a web user. If you directly visit a website, you'll send a web request that has your information. That is by responding to your request, it will send you the content you want.
With a proxy, there is no direct connection between a user and the website. The UK proxy connection will provide a gateway for the web request and get back data from the website.
Proxies, on the other hand, helps to hide or modify the web request data. As it filters the website content, it helps to prevent you from receiving unwanted information. It also ensures that you get anonymous web browsing.
Types of Proxies
There are two types of proxies. These include shared and dedicated proxies.
This type of proxy is one that can be easily accessed as it is a public proxy. The advantage of this proxy is that it is free. It also doesn't have restrictions on the users they serve. The disadvantage is that these servers are overloaded by numerous web users. With that, it will slow down your internet connection that can result in huge lags and crashes.
If you use shared proxies, you can wait for minutes before the web pages can load. It is, therefore, almost impossible for surfing the web. Besides, when you browse the internet through open proxies you are at risk. The providers can use them to collect and steal the information from your devices.
Moreover, you can also get semi-dedicated proxies with limited users. Such is suitable for small groups such as schools and companies.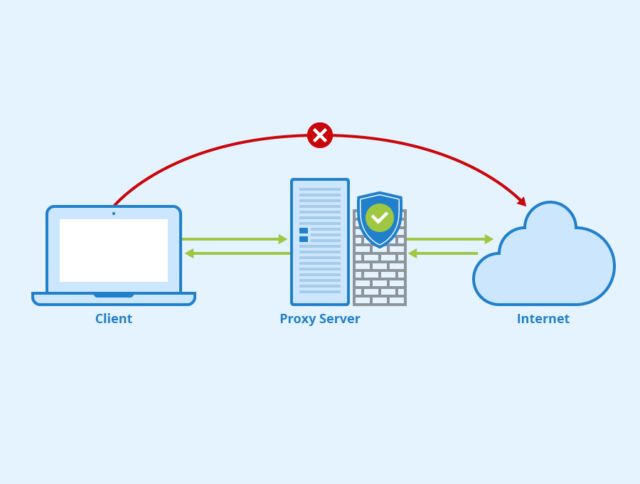 This type of proxy allows one user to use the proxy privately. That means that it is only you who can use it. With such kind of proxy, it helps you to browse completely anonymous, secure, and with high page load speed.
Overview of Proxy Server
The role of proxy servers helps to process web requests and site data to ensure that browsing is private and secure.
For example, if you're visiting a website by typing a web address or hitting a link, you have created and submitted a web request. The request will be forwarded to the proxy server. It is the proxy server that will modify and encrypt the data like IP address and the send to the web source.
The website will send the data back to your proxy server for processing before transferring the information of the web page to you. That is why it acts like a web filter or firewall to only give you the information you want.
The Final Words
There are numerous uses of proxy servers. First, they can help you to browse privately. That is because they can encrypt your data and configure the IP address to hide your location.
An added advantage is that you can browse at any website anonymously. The benefit of hiding your IP address is that you can also access restricted content.