YouTube is one of the most popular social media platforms and even search engines, with 2 billion active users. People watch billions of video hours, and 79% of all internet users have a YouTube account. Yet, with so many people watching YouTube content every day, the platform does not offer a way to convert their videos, playlists and entire channels to MP3 for free.
If you are searching for a tool which will help you convert YouTube videos to MP3 format and save them on your PC or Mac, look no further: 4K Video Downloader is your perfect solution.
What Is 4K Video Downloader
4K Video Downloader is a desktop application which lets you save videos, playlists, channels, and subtitles from all popular video hosting websites.
You will enjoy your videos anywhere and anytime even when you are offline. The downloading process is very easy and straightforward: just copy the link from your browser and paste in the application.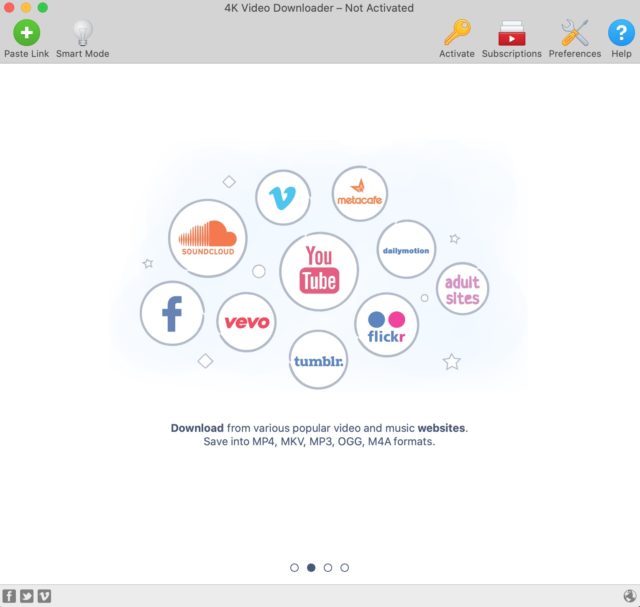 The software is available for every desktop operating system – Windows, Linux and macOS.
Any content you download with the software is saved in high quality – HD 1080p, HD 720p, 4K and 8K resolution. You will appreciate it when you watch the videos on your iPhone, Android, iPad, even HD TV and other devices you have.
Ways to Convert YouTube Videos to MP3 with the 4K Video Downloader App
Efforts to download videos in the MP3 format can be very daunting if you use the wrong tool to do it. That's why for the purpose, you need an application which will extract audio in the precise format you want from any video.
At first, grab 4K Video Downloader and install it on your PC or Mac to convert YouTube videos to MP3 and listen to the tracks even without an internet connection.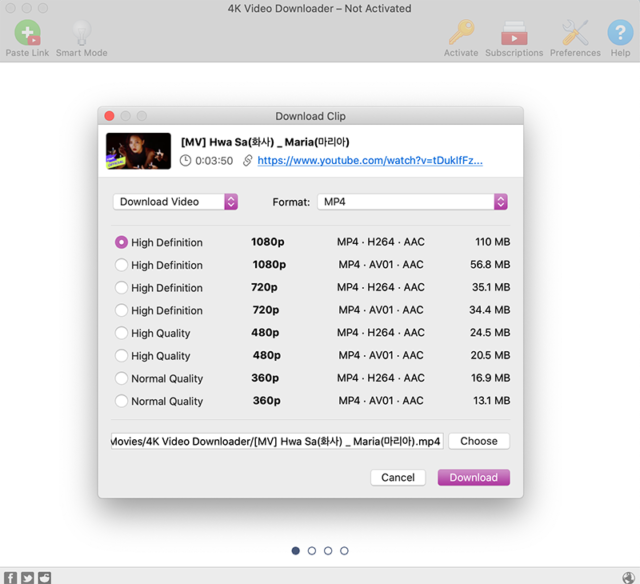 Open it on your machine, and you'll be landed to the main page of the app. Head over to YouTube and open a video you want to extract audio from. Copy the link and then paste it tapping the green plus icon in the upper left corner of the window.
Afterwards, you need to select the 'Extract Audio' option and choose the format. The variety of formats in which you can save the file is diverse. If you want to convert the content to MP3, you can easily do it. Apart from MP3, you can save audios in M4A and OGG.
But if you want to store a video version too, you can effortlessly do so by choosing MP4, MKV, FLV or 3GP formats instead.
When the format is chosen, it's time to select the quality of the video. You can choose from Original, Normal and Low. The original quality, as the name implies, complies with the quality of the original YouTube video. Normal quality is what stands for 128k, and low is for 96k to 48k.
Ways to Convert a Whole YouTube Playlist in MP3
Music playlists, video clips, and talk shows are those types of YouTube content that people watch a lot. If you don't have an intention to waste your money on Apple Music or Spotify, you can save all your favourite songs for free with the 4K Video Downloader app.
How do you do that? Save the entire playlist offline in MP3 format and listen to it as an audio track or podcast!
To do this, follow the same course of actions as above: just select the format you want, press MP3, and then choose the quality. The app will download the playlist and automatically save the files to your PC.
To find your new files on your computer, tap a file thumbnail and click the button. However, there is no need to find the content on a PC or Mac as you can easily listen to them in-app.
Apart from downloading videos and playlists, you can also save entire YouTube channels. All that needs to be done are the actions that you are already familiar with. After you have downloaded the media, you can listen to the entire channels as a music album on your device.
Other 4K Video Downloader Features You'll Enjoy
Apart from downloading and converting videos, 4K Video Downloader can do the following:
Extract subtitles from YouTube in the .srt format.
Turn on the Smart mode function. With this function, you can keep the same settings for all other downloads.
3D videos download. This includes that, when a video is parsed, you will find a small icon under the same formats.
360° videos download.
Set up proxy in-app. With the settings for the proxy server, you can download videos that are located in your region directly in the app.
If you're not sure in your command of English, you can easily hear all of the other languages from the list the app is called. 4K Video Downloader is available in 13 languages.
Try 4K Video Downloader for free and enjoy all your fav content offline!