One of the main issues for parents is the health of their kids and more particularly the dental health. Healthy dental habits are specially very important to have a childhood free of toothaches. On the other hand, kids mostly do not want to brush their teeth daily. To make the brushing experience a fun for children, a Fransisco-based startup Grush is going to introduce gaming into the brushing process. For this purpose, a Wi-Fi supporting tooth brush is introduced. The full system consists of an iOS, data storage, android games and a controlling dashboard for parents.
The system works in this way: The mobile phone can be mounted on the mirror of bathroom, then play a Grush game on it and enjoy the brushing. This Grush game can guide them to have best brushing practices. All the actions while brushing are monitored by a motion sensor in the brush. The motion sensor can measure the rotation, intensity and strokes of the brush and the data is then transmitted to the mobile phone using a wireless transmitter.  These games follow the recommendations of American Dental Association for healthy brushing. Different games like Monster Chase, Brush-a-pet and Toothy Orchestra are used to evaluate the brushing habit of a kid. The evaluation is done as score obtained on the basis of quality brushing.
The collected data is stored in the cloud and could be analyzed by the family dentist. Parents control app helps the parents to monitor their children brushing activities. This whole idea can really help in improving dental health. Grush is making collaboration with brush companies like Beam. Grush is unique in using this innovative technology to target the children market.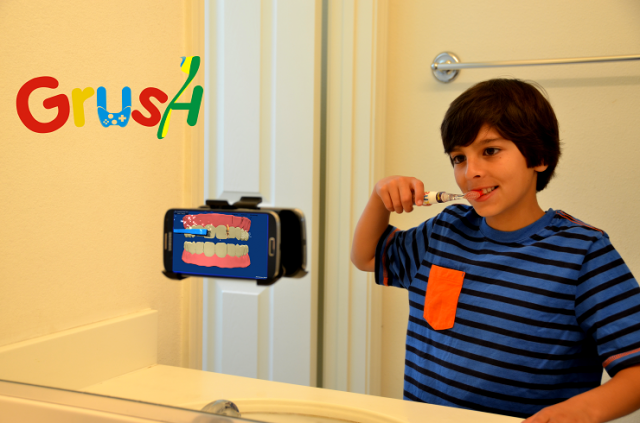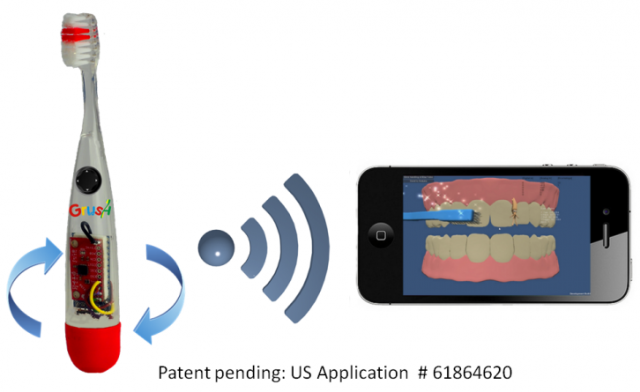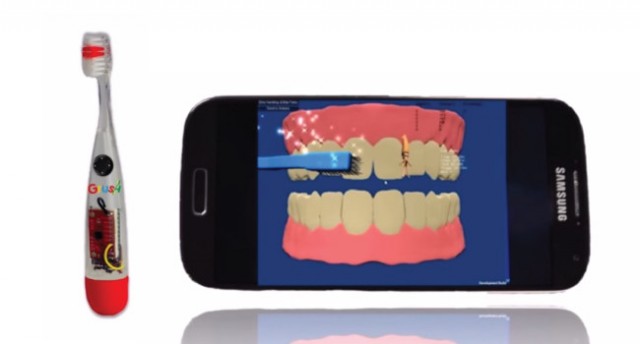 AAA battery is used to power Grush and it is water resistant. A prototype has been designed by the company. The company is running a crowd funding campaign for the project at Indeigogo. Further research and development is underway to improve the games and app. This smartbrush can be bought in US $45. The company is aims to launch the brush by the end of November, this year. Besides the success and failure of the product, this system could really help children to enjoy the brushing.