Foxconn is currently China's largest employer. It has announced that it will soon use thousands of robots to assemble electronic equipment in in its various plants and then ship it worldwide. Moreover, it will start the process by producing Apple's iPhone 6, whose official launch is scheduled for September.
Apple is one of the largest customers of Foxconn. They have been working together for several years now. Foxconn has announced that it will use robots to build the future jewel of Apple, the iPhone 6.
Foxconn has reportedly said that its new Foxbots will cost between $20 000 and $ 25 000 a piece. Each robot will be able to produce an average of thirty thousand units per year. Also according to Foxconn CEO, Terry Gou, the company will first deploy ten thousand robots in its factories before extending the facility to a larger scale. Robots are now in their final phase of testing.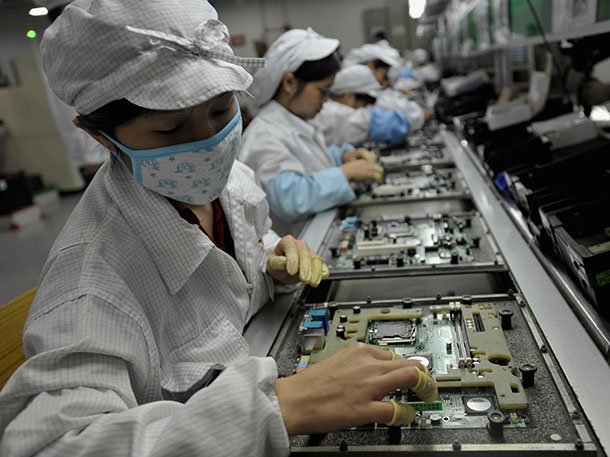 Google or Apple robots?
We are still far from symbolic figure announced in 2011, when Foxconn announced that it would equip its plants with one million robots by 2014 to cope with the rising cost of Chinese labor. In February 2014, Foxconn also announced that it was working with Google To robotize Its factories.
But according to this document unearthed by MacRumors site, it is possible that Apple has participated in the construction of these new robots. It is not impossible when we see the achievements of Apple in the construction of smart devices. According to the document, Form 10-K , Apple in 2013, invested nearly $10.5 billion in a "supply chain management technology" including assembly robots.
Anyway, Foxconn and Apple have a very big card to play with the announcement of iPhone 6 with a 4.7-inch Retina display made ​​from synthetic sapphire, and the highly anticipated iWatch.