An ultrasound-based technology, developed by researchers at the University of Bristol in England, enables us to feel the invisible holographic forms. Coupled with a 3D display, we would see on the screen and feel the forms without physical contact. This type of application would help surgeons visualize and feel certain tumors using scanners.
A team of researchers at University of Bristol has developed this system which uses ultrasounds to produce palpable holographic forms. They have just published the results of their research in an article published by the journal ACM Transactions on Graphics. Here, the Ultrasound is concentrated towards human hand in a geometric frame that creates turbulence, which generate invisible holographic forms that a person can feel. This method is based on the principle of acoustic radiation pressure.
This acoustic pressure stimulates the mechanoreceptors on the skin by generating vibrations between 0.4 and 500 Hz. In addition to the feeling of touch, the designers also projected ultrasound on a thin layer of oil in such a way that the depressions caused produced 3D shapes when illuminated by a lamp.
You can discover how this process in a video below, posted on Youtube. According to the researchers, the system is accurate enough that the people who tested it were able to recognize the invisible 3D forms. A real world implementation of this this haptic technology would involve a 3D screen to create an image in addition to generating the feeling of touch.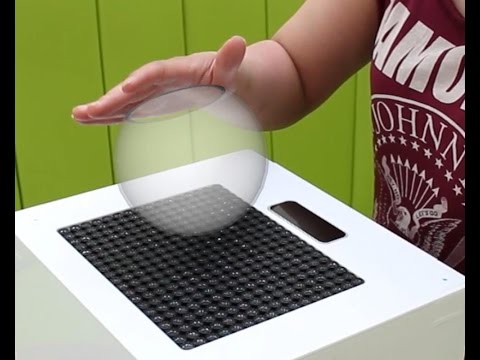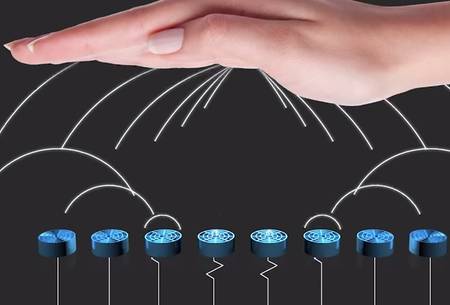 The system could be very useful to surgeons allowing them to "feel" the scan of a patient for diagnosis of tumors or irregularities in the tissue. More generally, this technology paves the way for 3D immersive display systems that combine the visual and physical interactions. For now, no commercially oriented application has been announced.