Long exposure photography is one of the most popular photography techniques in which shutter speed and duration is adjusted so that the stationery elements in the scene are captured as it is while the moving parts of the scene get blurred. Earlier we had written an article on Long Exposure Photography: Japanese Landscapes Illuminated By Fireflies Traces and 20 Mind-blowing Photographs Made By Superimposition Hundreds Of Images. However, this is the first time when artist has used this technique to capture the photos of a drone flying with with a light on it.
This work of the Artist FICTION who also happens to be a aviation enthusiast is inspired by the Close Encounters of the Third Kind. In order to achieve this artwork, he has used a drone with lights to redraw some of the aesthetics from the film.
The results are truly extraordinary. We see an example of some good stuff. FICTION also took some help from the photoshop to create a mirror image of these long exposure and make them more eye catching.  We make you discover without delay some of these extraordinary shots.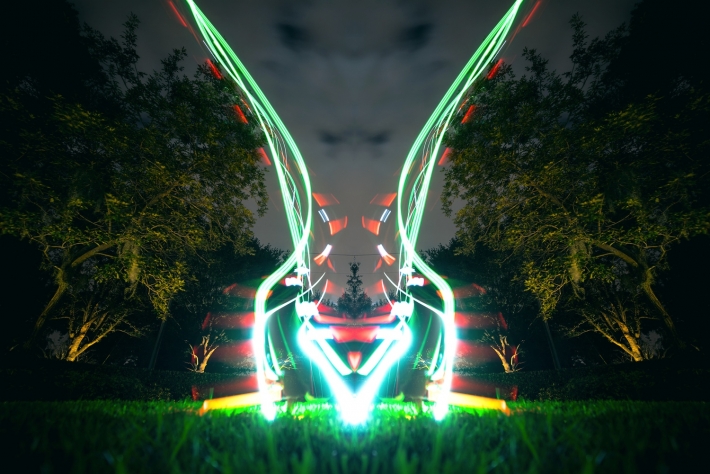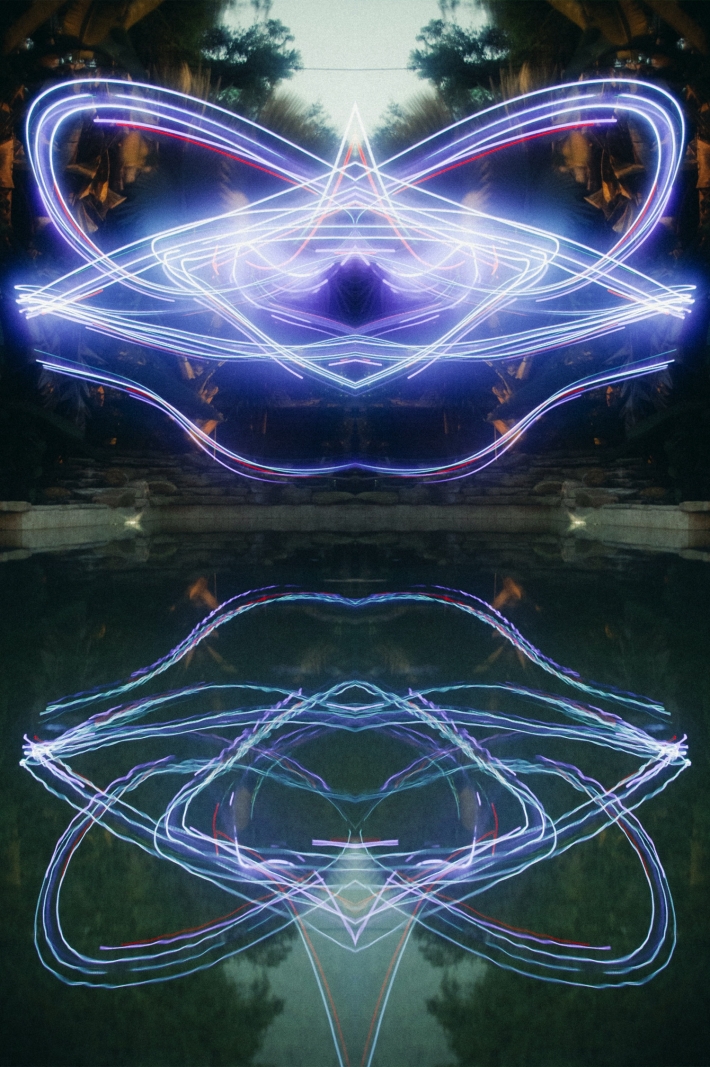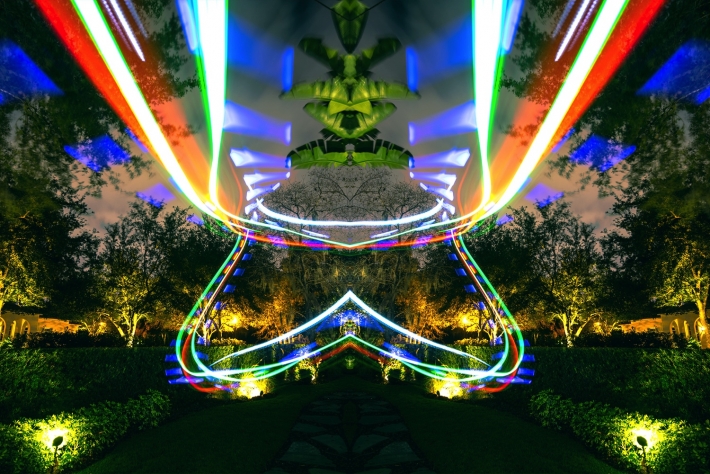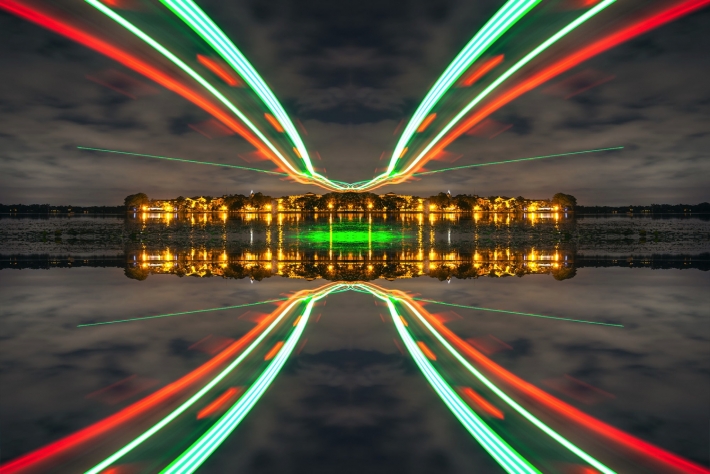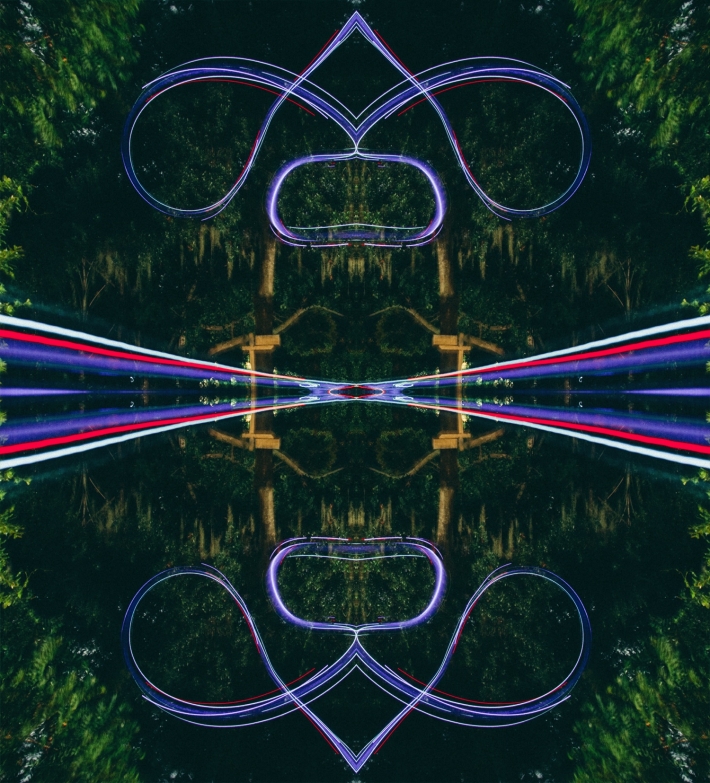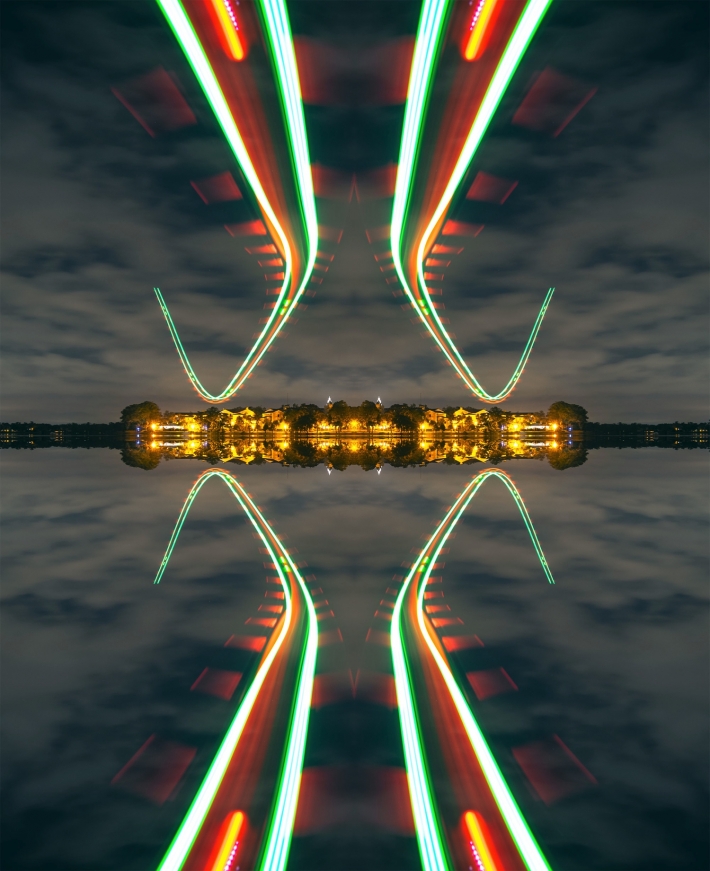 We are completely blown away by the aesthetic beauty of this work. This work is a beautiful combination of the art and the modern technology. What is your opinion about the birth of these new kind of art?