As Smartphones and Tablets are becoming commonplace it has become very easy to make grocery lists, receive and send e-mails, take photos and edit documents. However, what if you want to print any of these things? You would definitely need a portable and miniature printer. DroPrinter is such a printer that has come to your rescue. Pint-sized, it uses a thermal paper and can easily print your documents and photos. It is more like a check out machine. But still it comes very handy when you need to print a grocery list for your use. The inventors of this machine have launched a campaign on Kickstarter to fund their innovation.
As mentioned the photos do not look that elegant as they are only in black and white. But the printer may work fine when you have to print things like maps or diagrams. If you love to review your daily feed over the breakfast without wanting to touch your smartphone, you can get it it printed as you wake up. Additionally, you  can also get reviews of weather feeds for the area printed. It has enough cartridge to print continuously for 7 hours.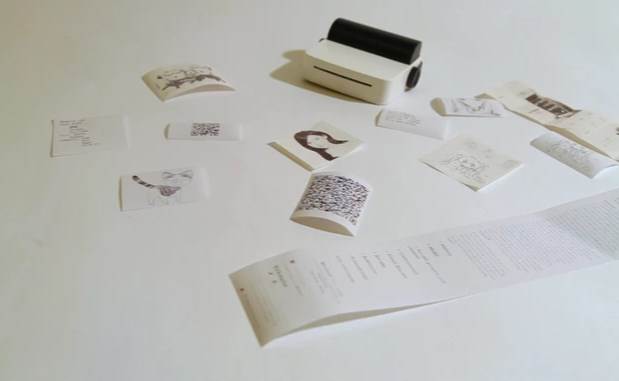 Since, the launch of this campaign the creators of droPrinter have already been able to collect three times of their pledged amount of $11,224. However, you can still show appreciation for this project by giving $60 to get a Droprinter of your own.