The Thync headset lets you control your mood and emotions. It will make you more concentrated and more energetic. Furthermore, it lets you Boost your intellectual capacity and performance.
For those who love headphones, they will be particularly intrigued by this new innovation. Thync was one of the stars at the Consumer Electronics Show (CES) in Las Vegas this year. This device is the result of years of research in neuroscience and is akin to a sort of high-tech headband. Used in conjunction with a mobile app, Thync measures the electrical waves in your brain and alters them at your convenience, in order to control your mood. According to your will, it helps you to stay calm and focused or refuel your energy to boost your intelligence and "reveal the power of your mind." And you can become a genius by ignoring genetics? Thync is expected to be commercially availabe by 2015. So you'll be able to remotely control the brain of your darling or your employee. In the meantime, discover the presentation video: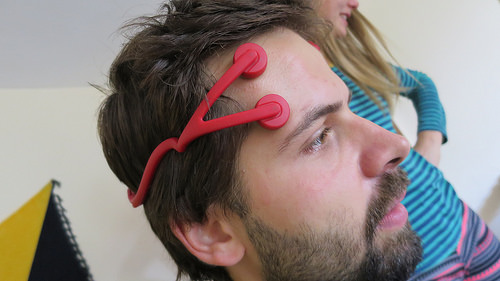 We are particularly surprised by this new invention that is able to manipulate our brain waves for our good. Would you like to try this headset to become a genius.