The number of businesses turning to managed service providers (MSPs) to look after their IT support requirements has risen substantially in recent years.
What are the reasons behind this?
Well, first and foremost, the primary driver is of course cost. The natural assumption is that an external 'expert' provider of any service is going to be more costly than having the service in-house – but in truth, even world-class IT service providers are generally able to provide a service in a much more cost effective way than trying to build the knowledge in your business.
Of course, that's not the only way that MSPs can help you save. Here we look at several areas where contracting out will almost always make savings when compared to running an integrated IT department:
1. Infrastructure
IT is an essential function to more or less any business, and yet it is just a small part of what you do. Establishing, and upgrading, infrastructure can take up an extraordinary amount of your time, and nowhere more than in this particular area.
As it is an internal part of the machine, you could be forgiven for not giving it full priority when you have products to sell and a living to make. And yet without an IT operation no modern company can realistically hope to function. So the dilemma is, do you look inwards and concentrate on perfecting your IT systems at the possible expense of your core business, or do you ignore it and hope any issues will eventually resolve themselves?
MSPs roll out infrastructure changes as a regular and essential part of their core business, and would be able to attend to yours while you are free to concentrate on the bottom line. You will, of course, have discussed its capacity to manage your systems effectively and promptly at the time when you signed the contract (often known as an SLA, or service level agreement).
Rather than distracting you from your established line of business while you sort out your computer systems, enlisting the help of your MSP will have left you free to function and to grow. Thus your investment in its services will have proved profitable as well as saving you a whole lot of bother.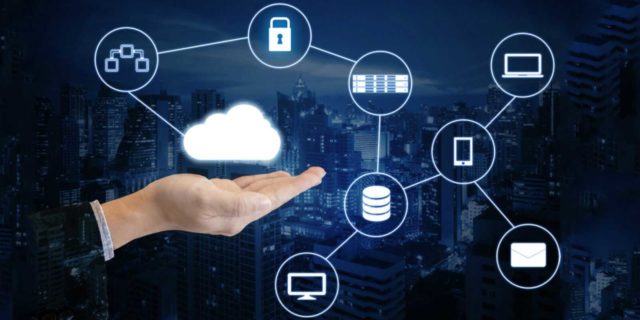 2. Downtime
A recent US study revealed that enduring one single hour of downtime costs 49 out of every 50 businesses over $100k. Such is the extent to which we depend upon running computerised systems today.
If you do decide to engage a contracted service provider, it is important that your SLA factors in likely downtime and that dealing with it expeditiously is very much a part of the package. When it is caused by system malfunction your MSP will have the expertise to swiftly identify any issues and to act upon them immediately. Sometimes when it is necessary to accept downtime during installations and upgrades, having someone on hand to ensure that is kept to a minimum could make all the difference.
Downtime when you do not have anyone on the team who knows how to deal with it can be hugely expensive, as well as disruptive to your business and not in any way conducive to the reputation for reliability that you have been eager to cultivate.
3. Experience and expertise
One of the difficulties with maintaining an in-house IT team is that they are being retained for the occasions when they are actually needed, which may be few and far between. In spite of all the expense and effort you will have gone to to train them to use your systems, their range of knowledge is likely to be restricted to just that. And of course with every new advance in technology there will be a need for extra training to bring them up to speed.
An MSP who specialises in IT will have the experience which comes with working with a whole range of companies and their systems, and that added expertise will be used in your service. And because they have a wide portfolio of clients they will be quite adept at dealing with specific issues at speed, enabling them to move on to other work.
Because of this both you as the employer and the MSP as your service provider have an interest in ensuring that any work required to your systems will be performed in a timely manner.
4. Recruitment
Identifying and engaging new staff can be a huge headache, and rarely more so than when it comes to IT. Technical experts can be proficient in a wide range of disciplines, and you need to be sure that the people you engage are going to able to work with your systems.
Even if the process is straightforward specialist agency fees can be enormous, but there is the added cost of training whenever your systems are upgraded or replaced. And then when staff leave, they need to be replaced, or covered when they are absent from work.
Once again, a managed provider will take ownership of all these issues and will be contractually obliged to provide you with the requisite staff whenever you need them, replacing any absentees or leavers through its own resources. You are free to grow your business knowing it is all being taken care of.
5. Cost efficiencies
The recent, and indeed ongoing global Covid-19 pandemic and the carnage it has caused to the calculations and targets of more or less every business forced a radical rethink on the subject of outlay and expenditure. Reaching financial targets is not inevitable, and sometimes big issues outside of your control can thwart your aspirations in a very big way, leaving a gaping hole in all your projections.
When such a thing happens, belt-tightening is sometimes not a luxury but an essential prerequisite of survival. If as an employer you are able to streamline your operation, and pay for certain services only when you use them rather than retaining a big in-house team for as and when you need them, you stand a fighting chance of guiding your business through the hard times.