If you want to exchange your lamp shade with something class and more stylish then we found something very perfect for you. Discover this LED lamp that produces a surprising 3D effect.
An Israeli design studio,  Studio Cheha, based in Tel Aviv has invented a new way to brighten up your bedroom or the living room. Named as Bulbing, it is a lamp that combines Light Emitting Diodes (LED's famous) with a novel design! Indeed, in addition to its various designs forms (skull, galaxy, balloons, bulb, etc..), this lamp also gives you the illusion of a 3D effect!
On the website  Kickstarter, its creators explain: "Bulbing is a 2D lamp shows you the beauty of everyday to give a smile to your face. The wires that glow have been arranged in such a way that they give you the illusion of 3D effect, even though the lamp is flat with a thickness of not more than five millimeters! But that's not all because the different designs of lamps can be interchanged from one pedestal to another.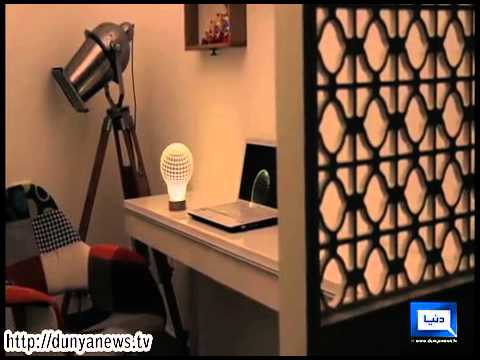 At the time of this writing, only twenty days have been left before the crowd financing of the project is closed. Internet users have very much liked the lamp and the project has already achieved double its funding target. First deliveries will be made starting from July to November.
This is not only a a really nice lamp due to its design but it also surprised us by the 3D effect that it creates. We hope to get one and install it in our study near to the computers. Which one of all these designs is your favourite?