A Japanese artist had the unique idea of ​​creating artificial shells for hermit crabs. These shells were created using 3D printers. They have the distinction of being fully transparent and are decorated with symbolic places of the world: New York, Amsterdam … 
The Japanese artist Aki Inomata  realizes transparent hermit crab shells, which allow you to see the body of the crab even when it is wearing its "home". The shells are decorated with sculptures of cities and landscapes from around the world, like the skyscrapers of New York,  wind mills, mountains of Thailand, etc.  Shells equipped with different architectures from several countries give an impression of an artwork that transverses frontiers.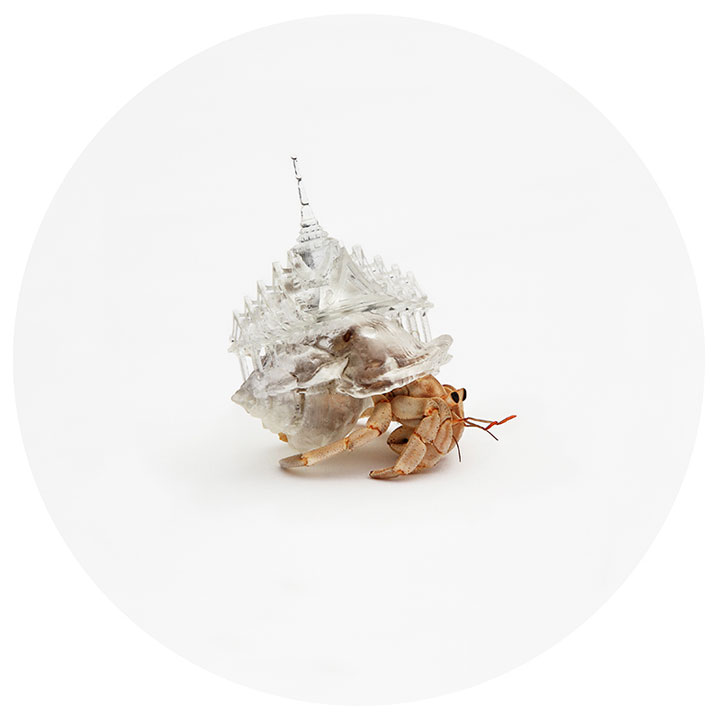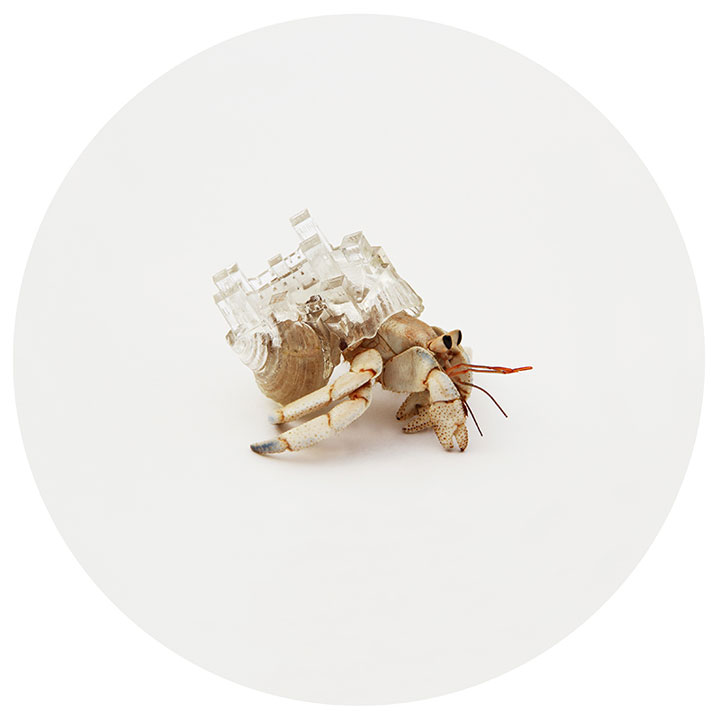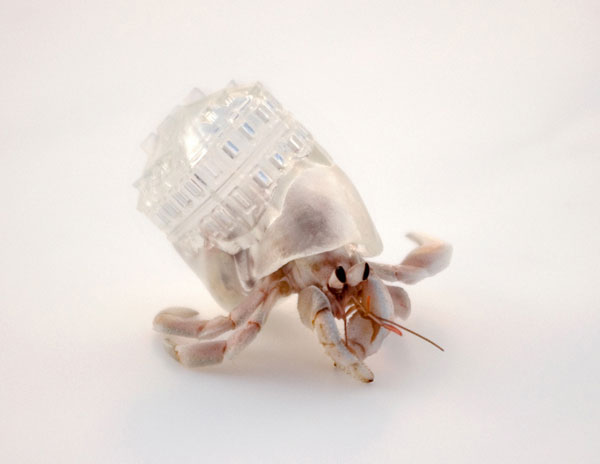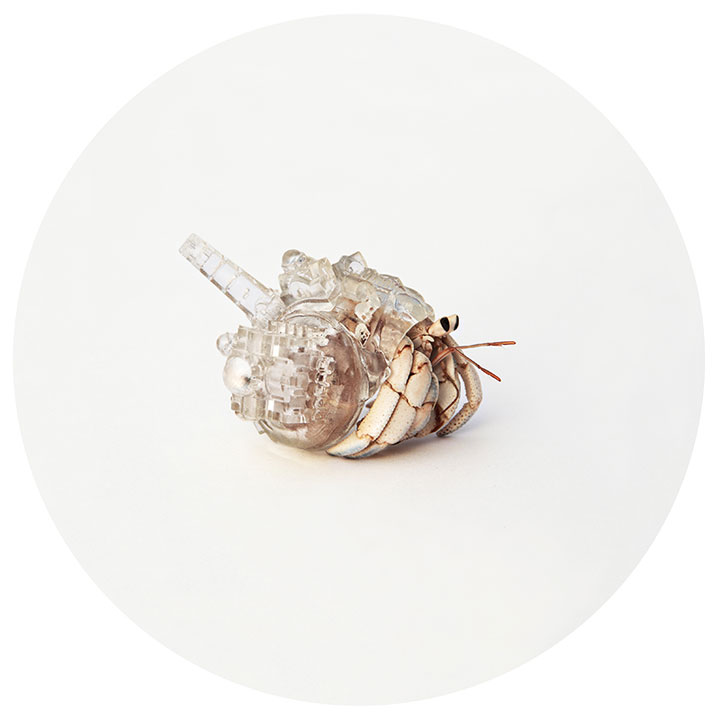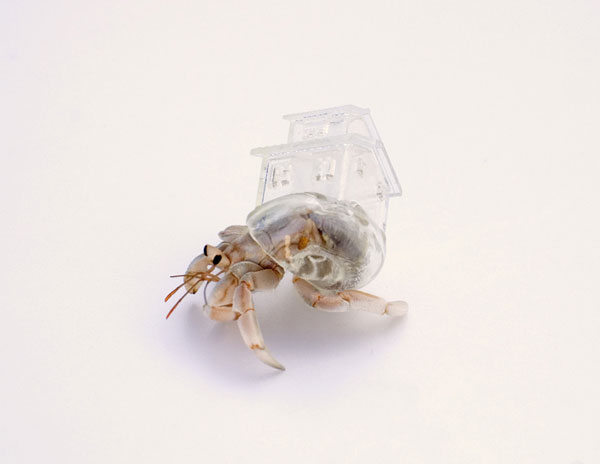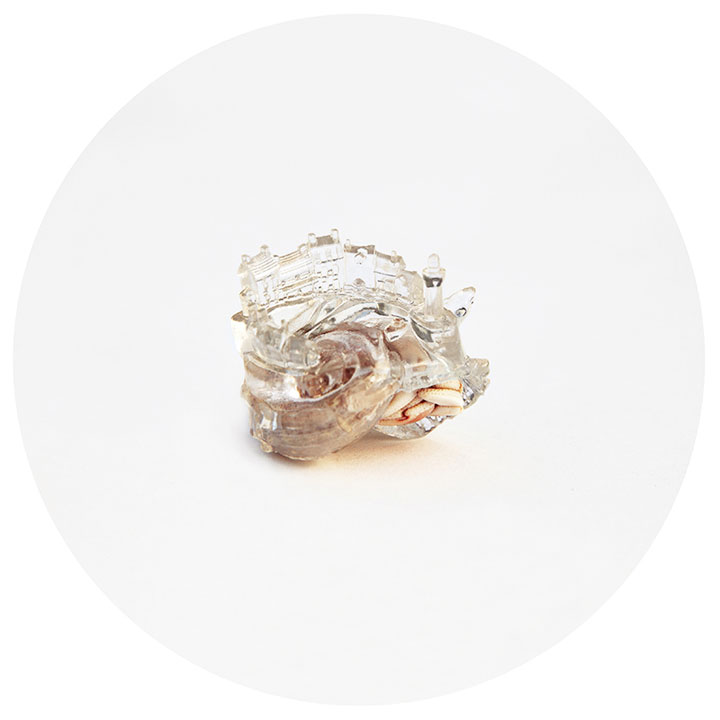 This artistic animal project is very nice, we love the concept! What do you think about these architectural shells. Do you think this is a nice way to create art?