You may miss this artwork without even noticing when you're on the way to school or work.  Two German artists have managed to attract the attention of pedestrians through their hidden railing street art that can only be seen from certain angle. Be amazed by this unique and innovative technique.
Two German street artists known as the Zebrating, are at the origin of this art project. They've come to achieve this unique effect by painting one side of street railings. From the front, the railing look simple as any normal railing. However, from a particular side angle, the flat part of the railing gives the impression of a single two-dimensional artwork. The artwork has to be done with high precision and detail as it in can only be viewed in certain perspective. According to their Facebook page, they encountered some resistance from the police, but had the unconditional support of their fans.
The duo started its work in Germany but plan to spread their art worldwide. In a house, in the street or in a gallery, their products grab their due place everywhere. They are now extending their artworks to the different parts of the Germany. So, if you have the opportunity to go to Germany, be sure to keep your eyes wide open to be able to see their well-hidden works.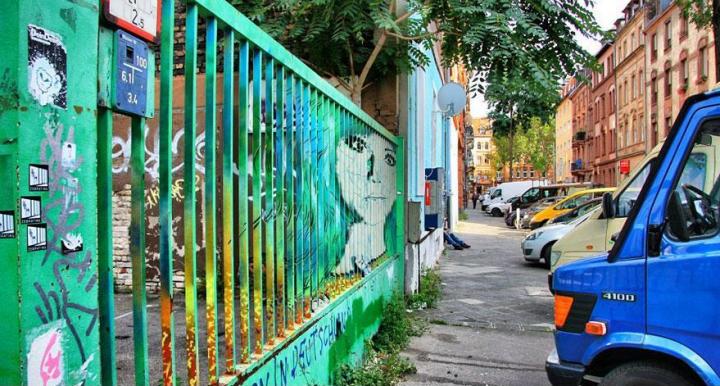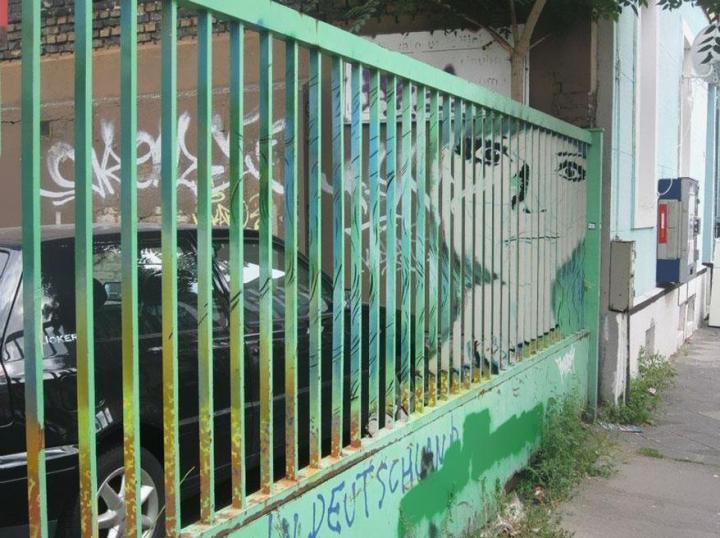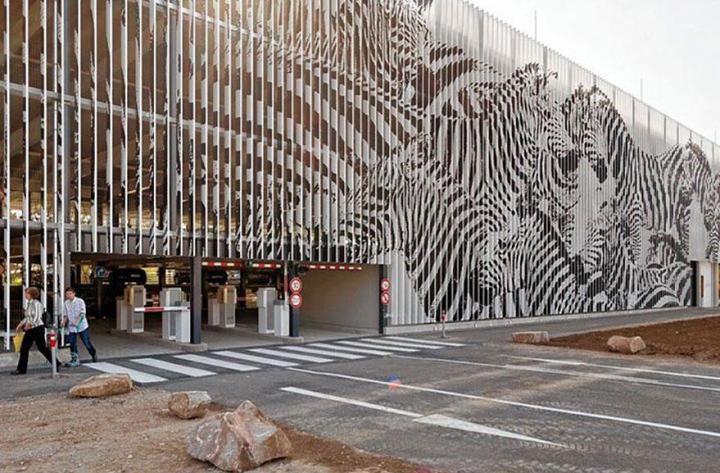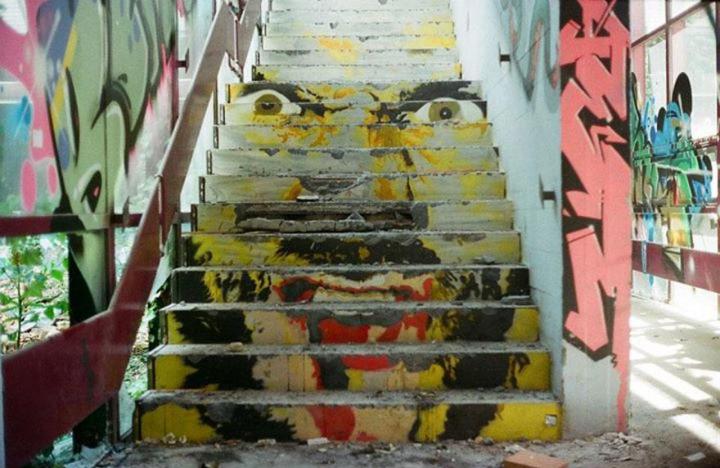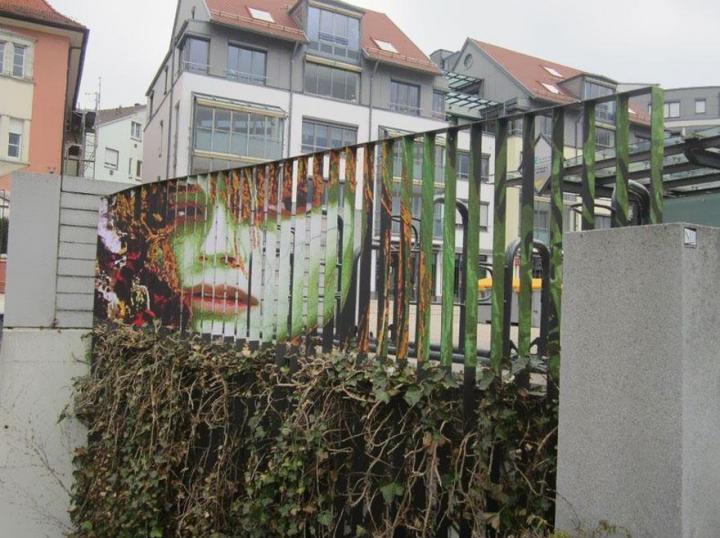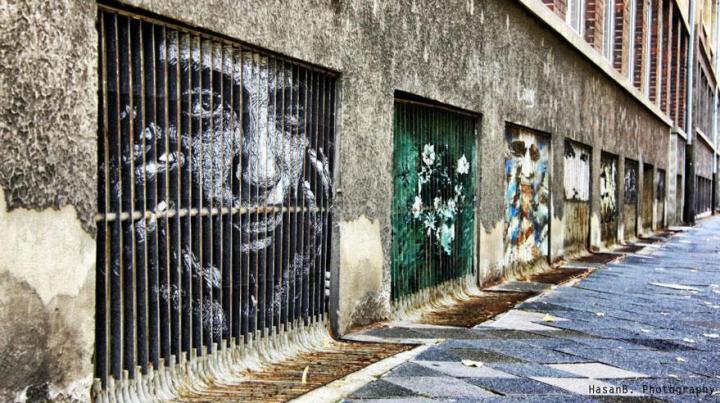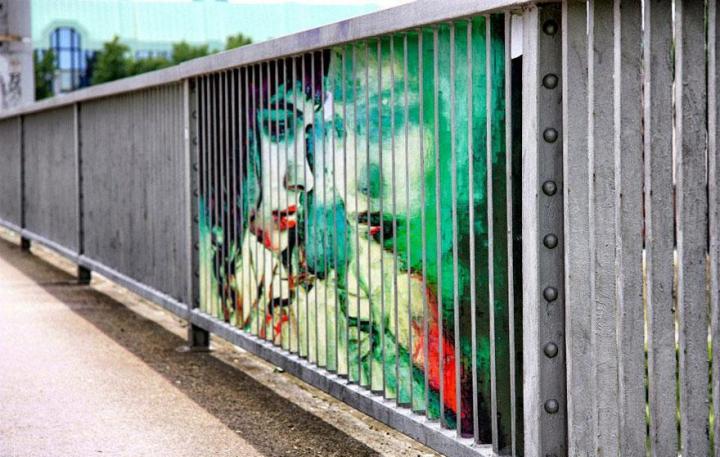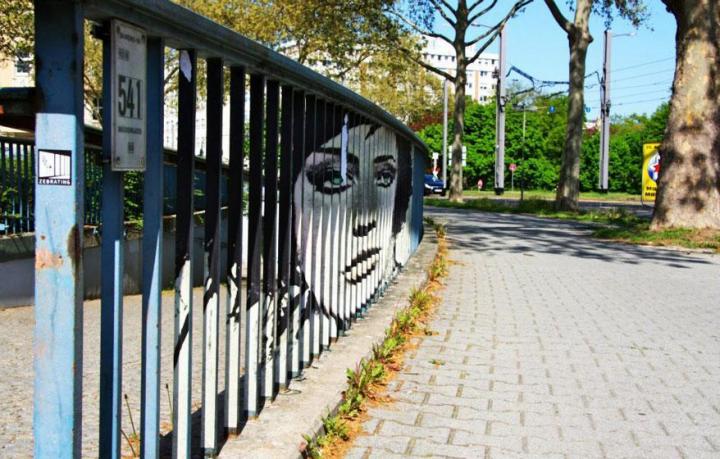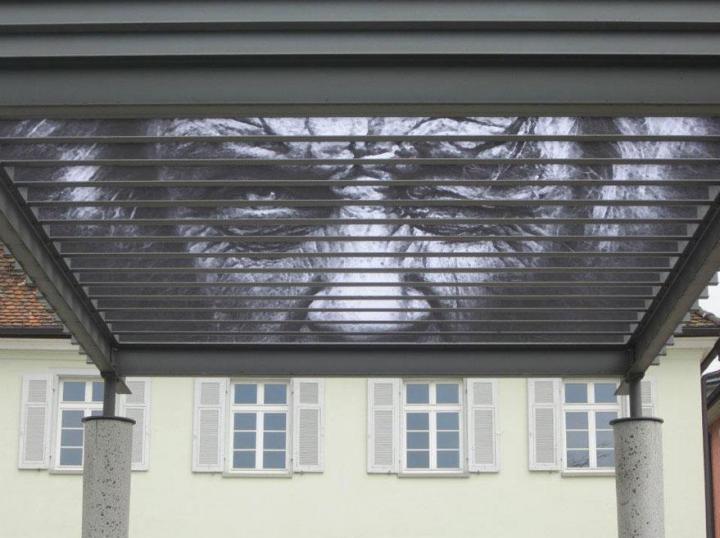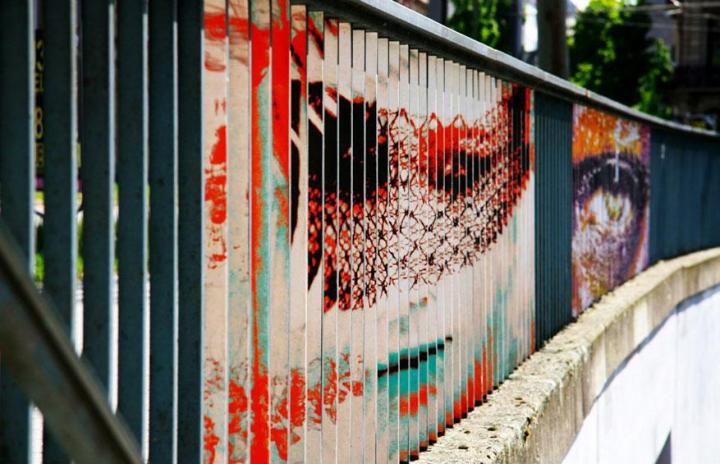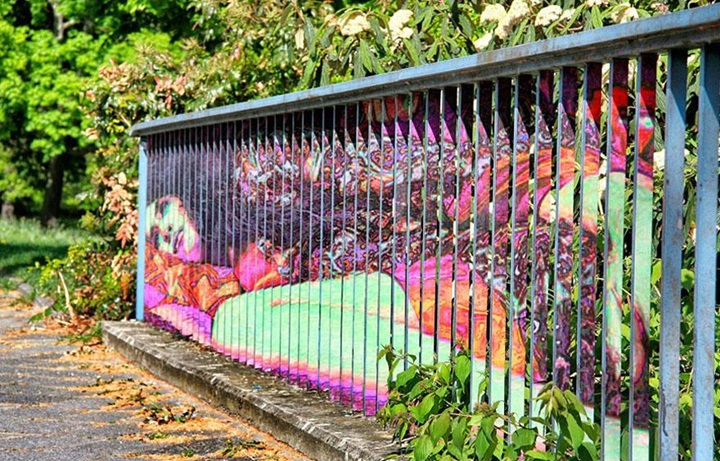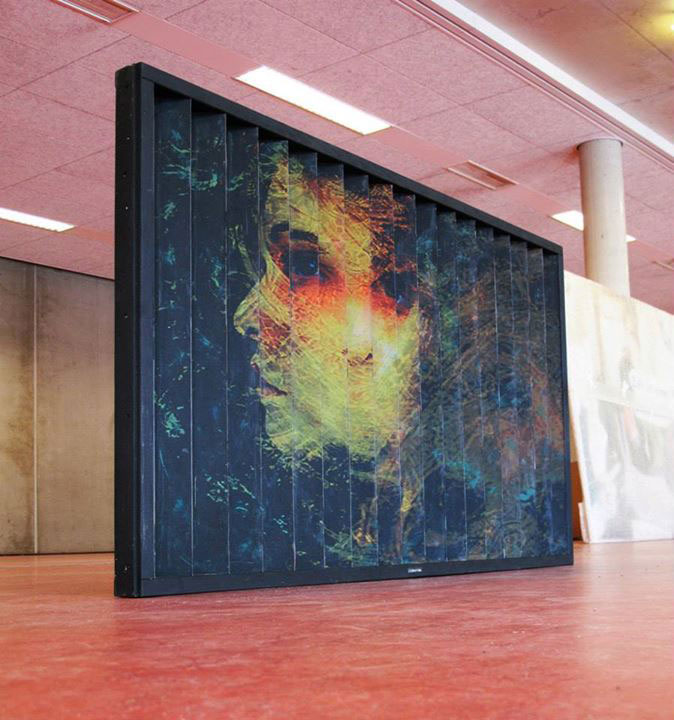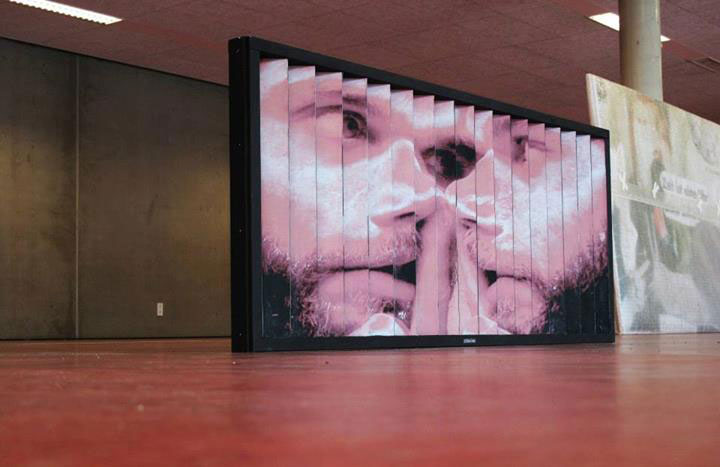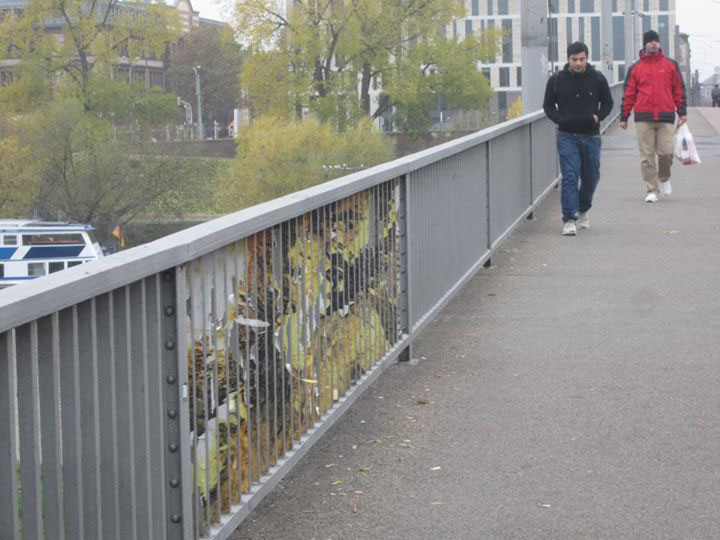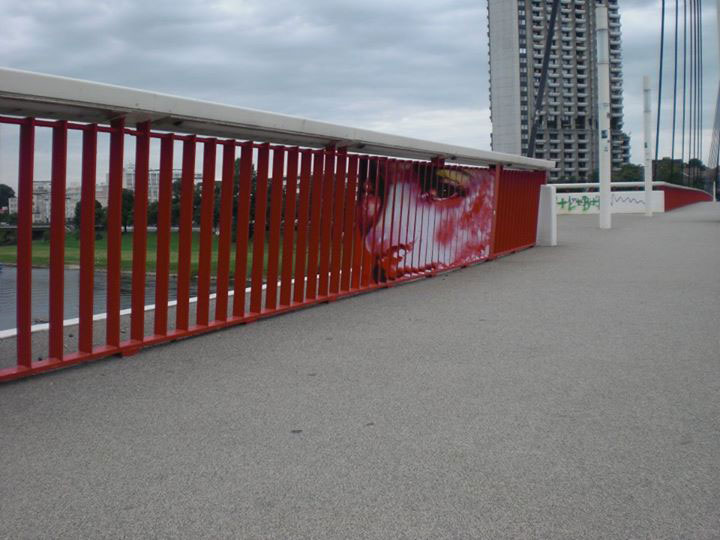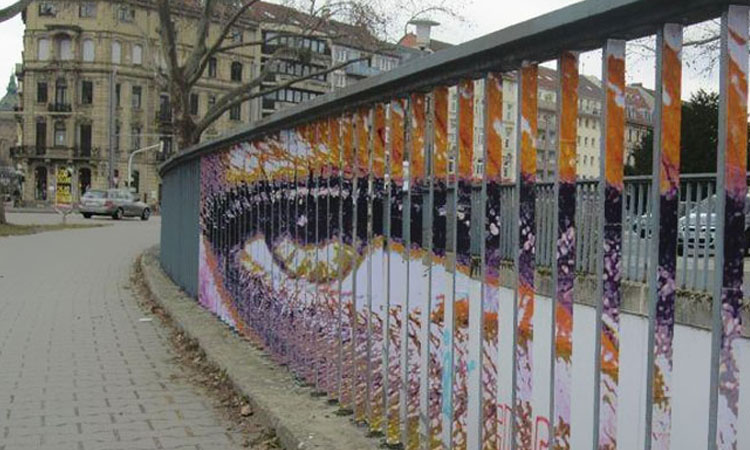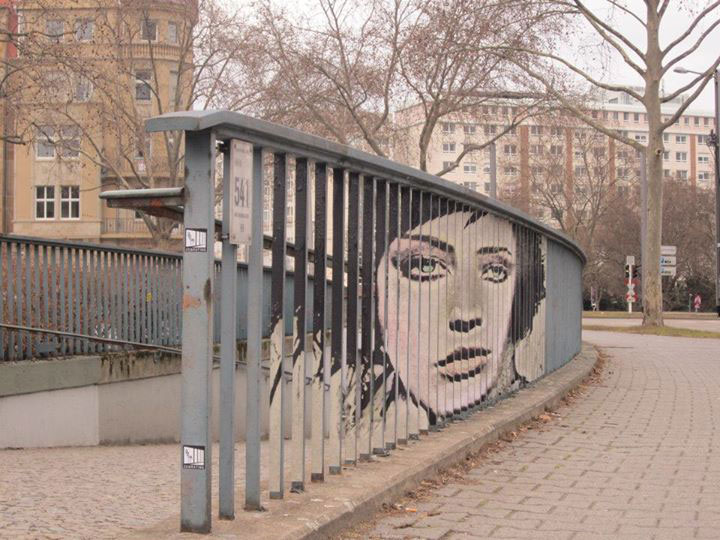 We are particularly fascinated by the fact that the artists play with the perspective in their artworks to make it unique. We hope that artists export their work to many other cities. Would you like to see this artwork in your city as well?