Robby is an artist and designer who specializes in designing furniture that does not need glue or screws to hold it together. To achieve this feat, he only uses tensioned cables! We make you discover his awazing work.
Robby Cuthbert is an American artist and designer based in Palo Alto in California. He studied sculpture and architecture at the university and has since embarked on the design of really original furniture and sculpture design, a particularly interesting concept!
Robby indeed built sculptures (and the usable furniture) based on the principle of tension. Planks and pieces of wood assembled are not fastened with nails and screws but held together by the tensioned cables which hold everything in perfect balance.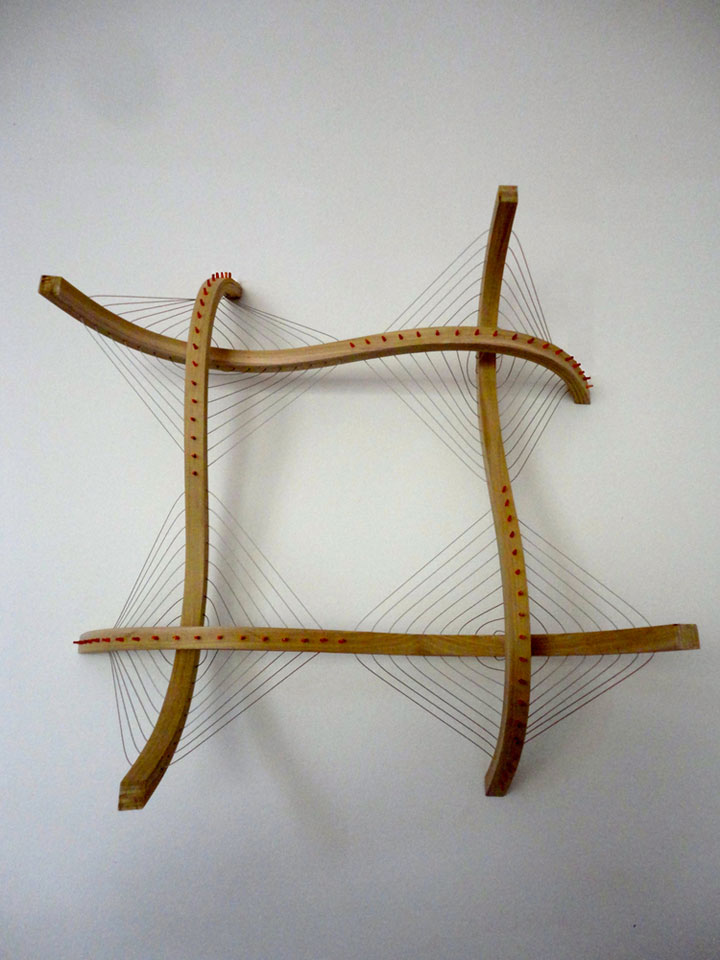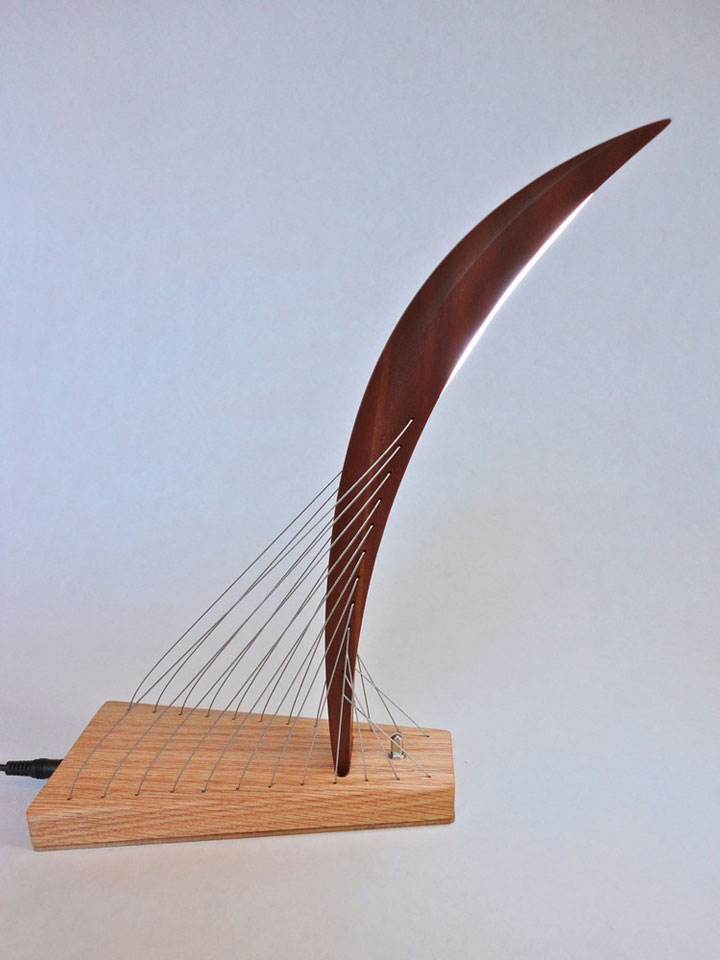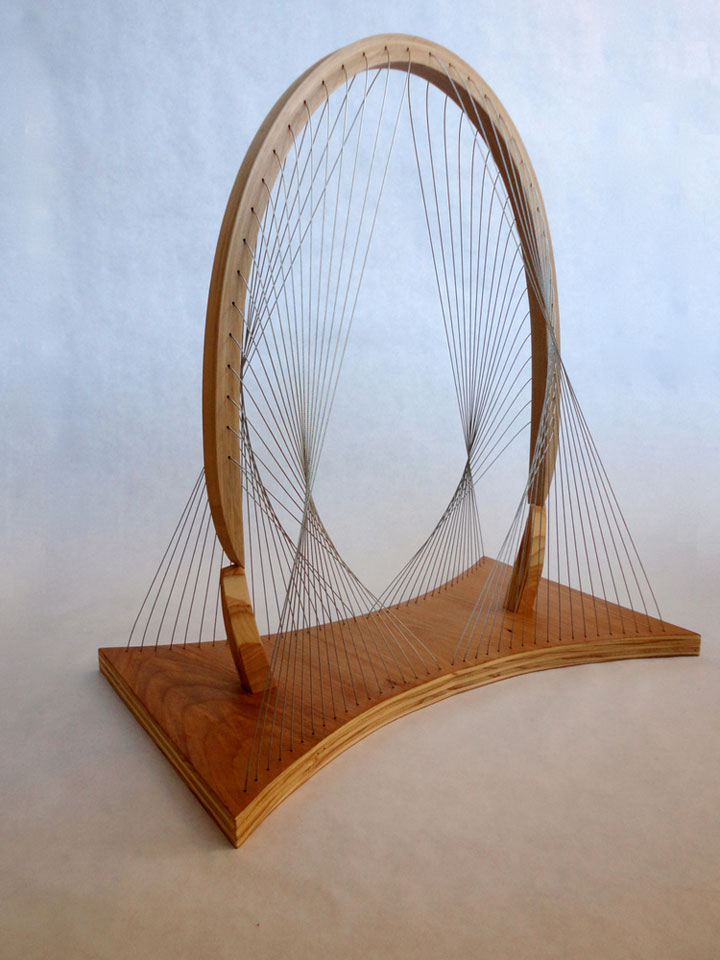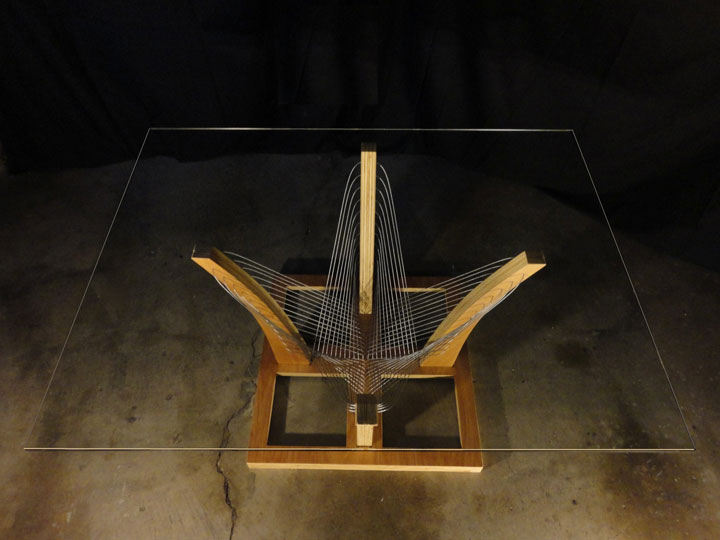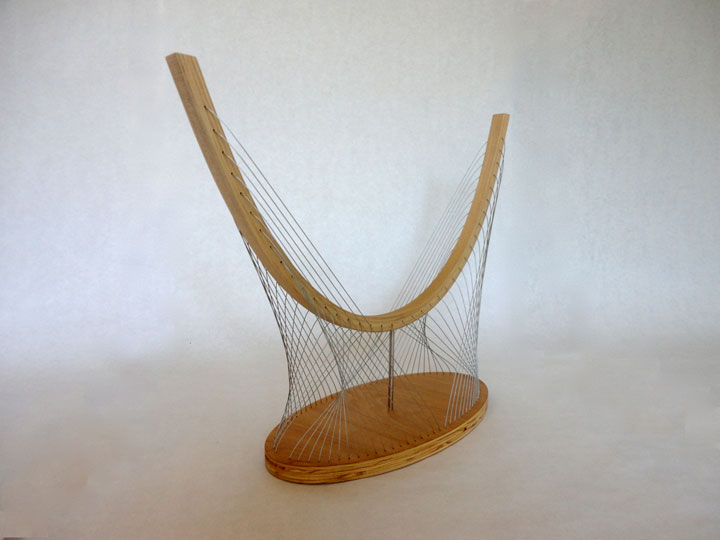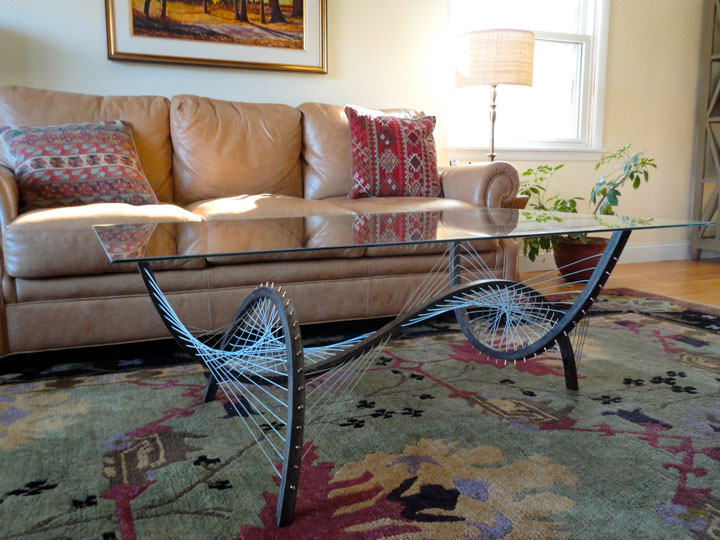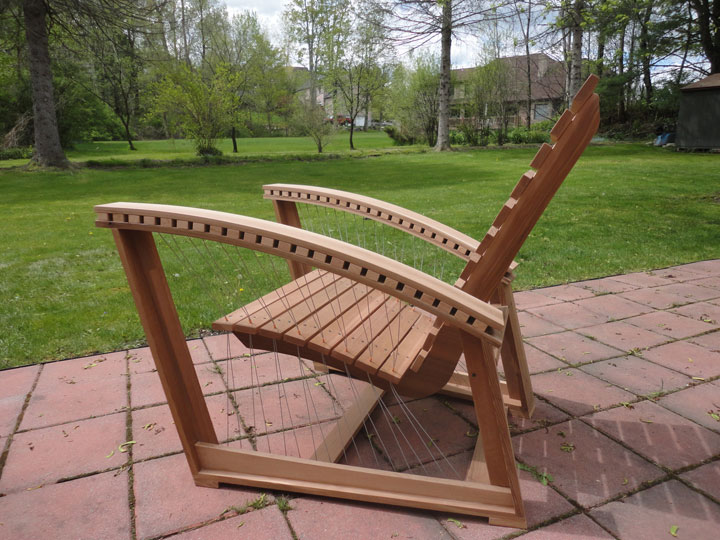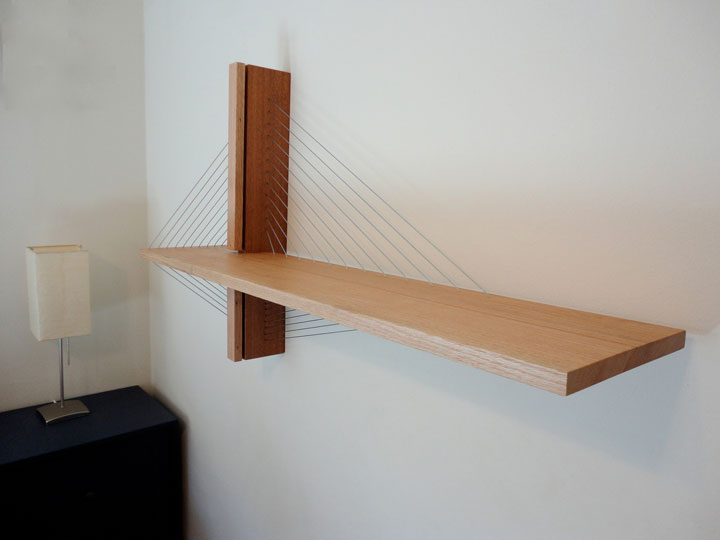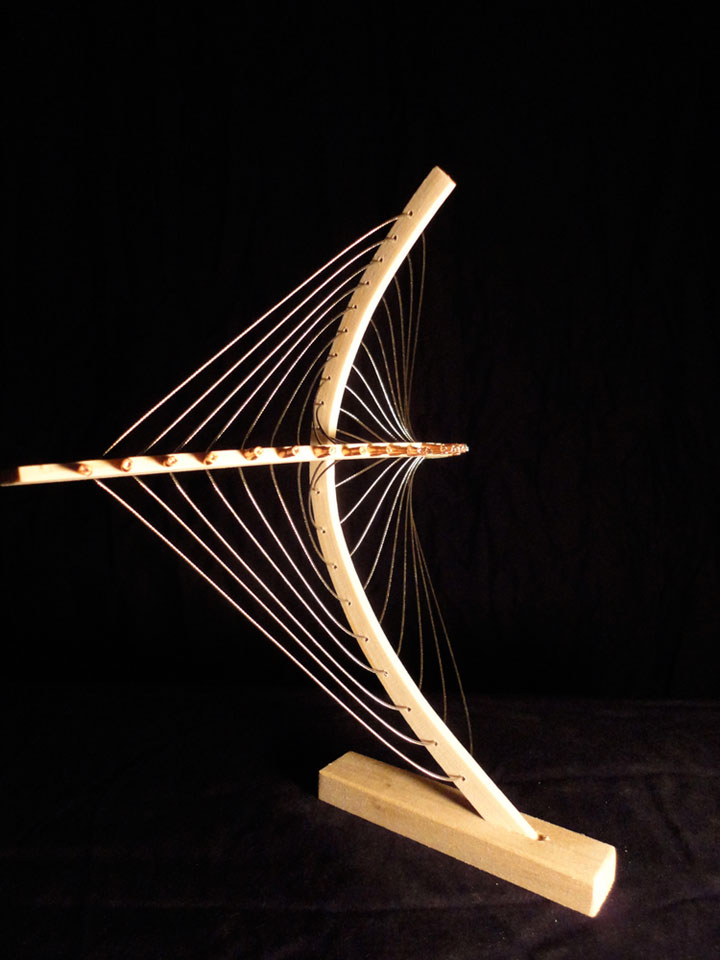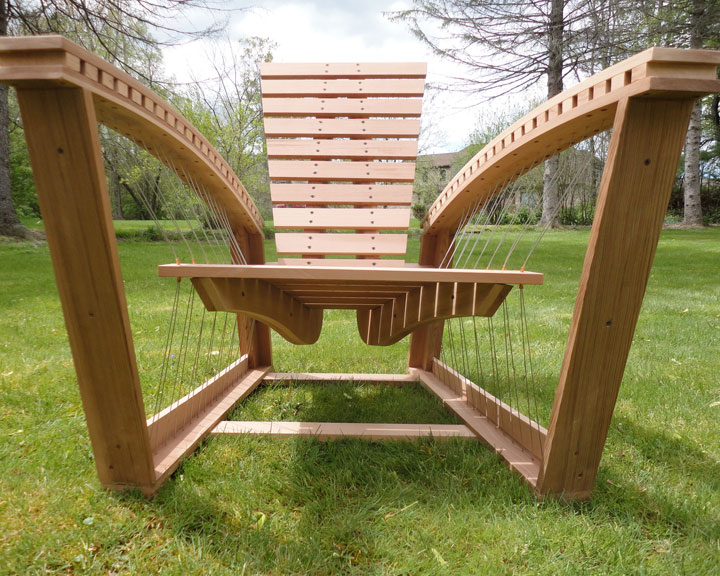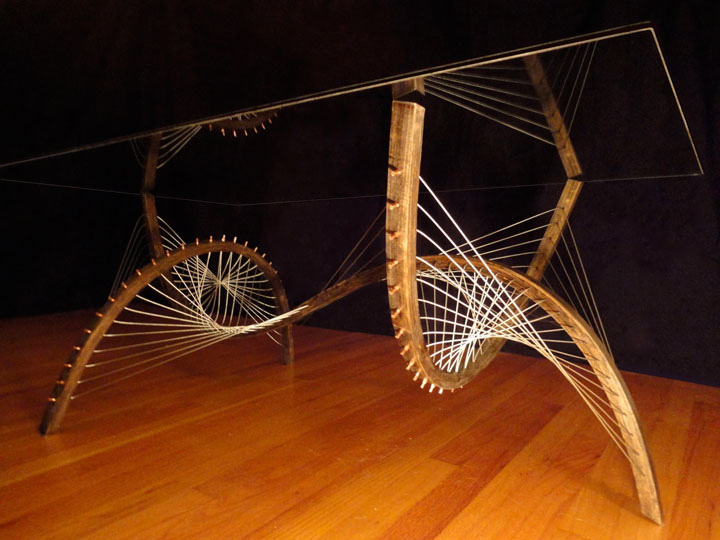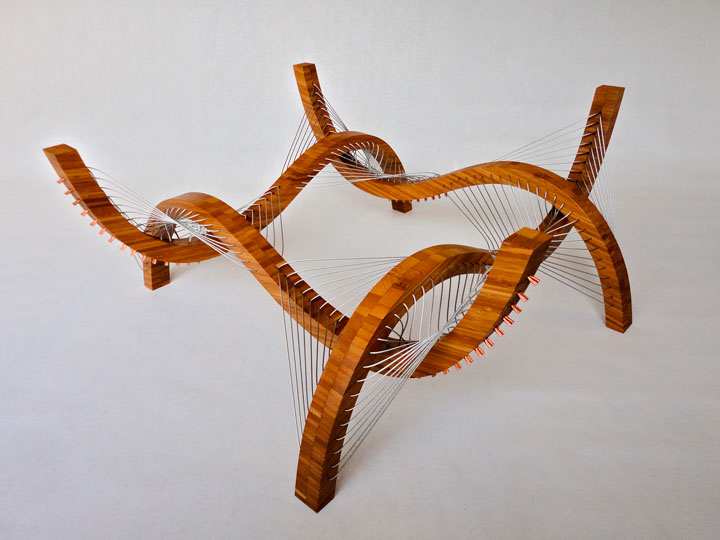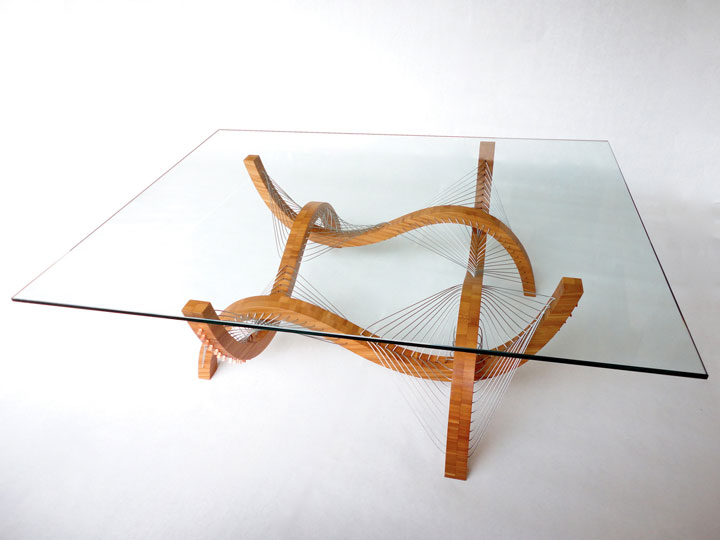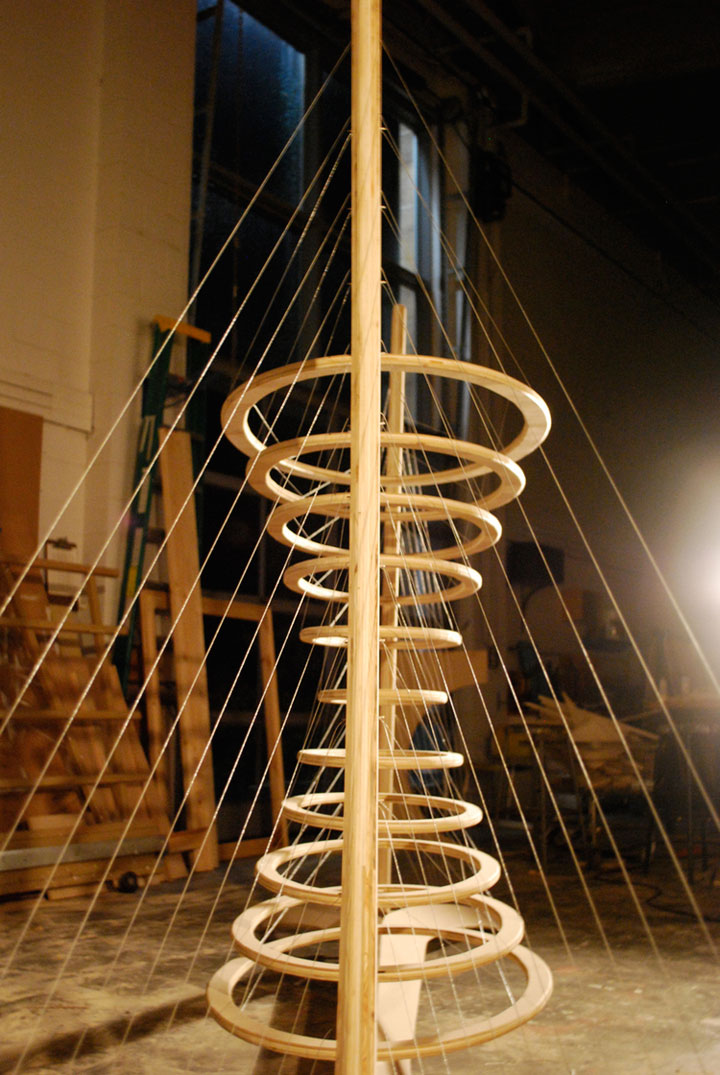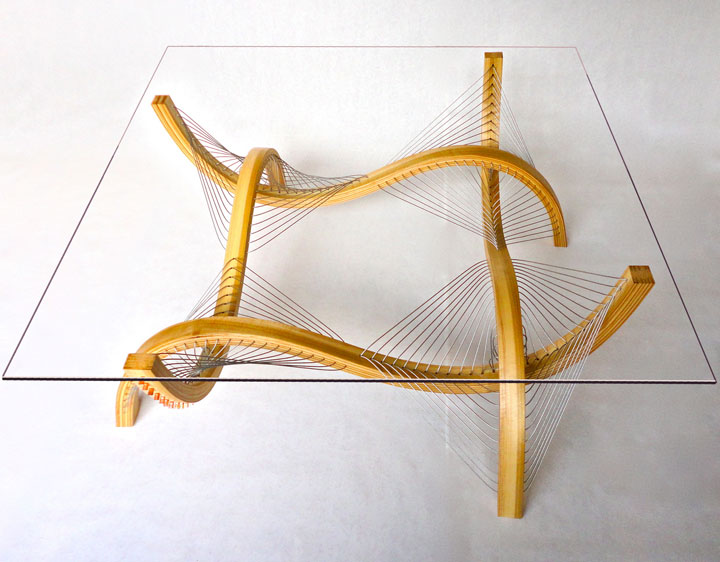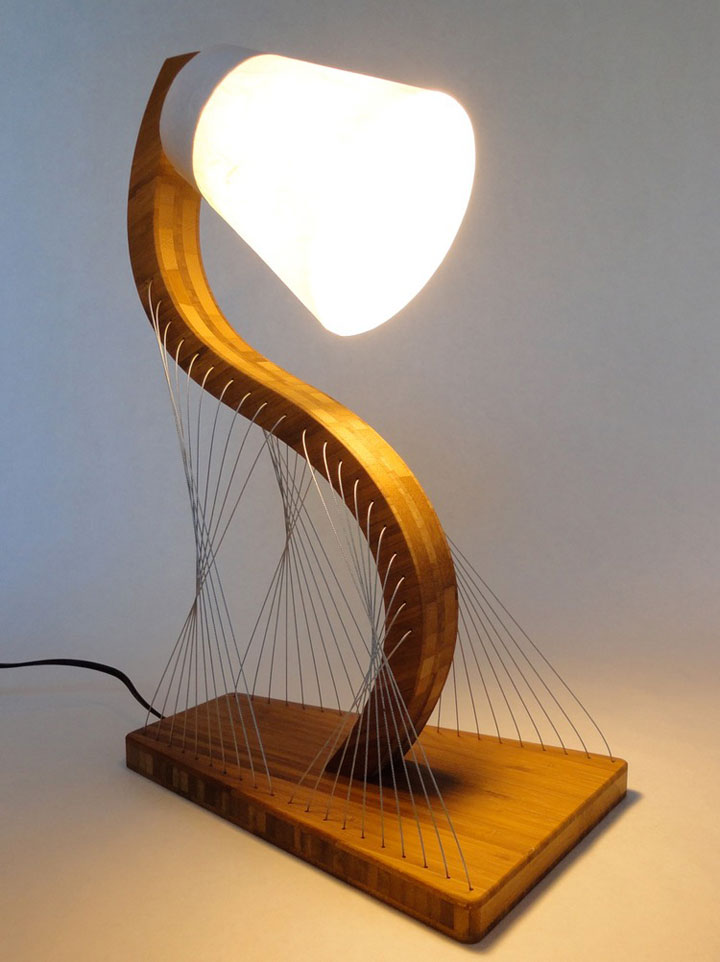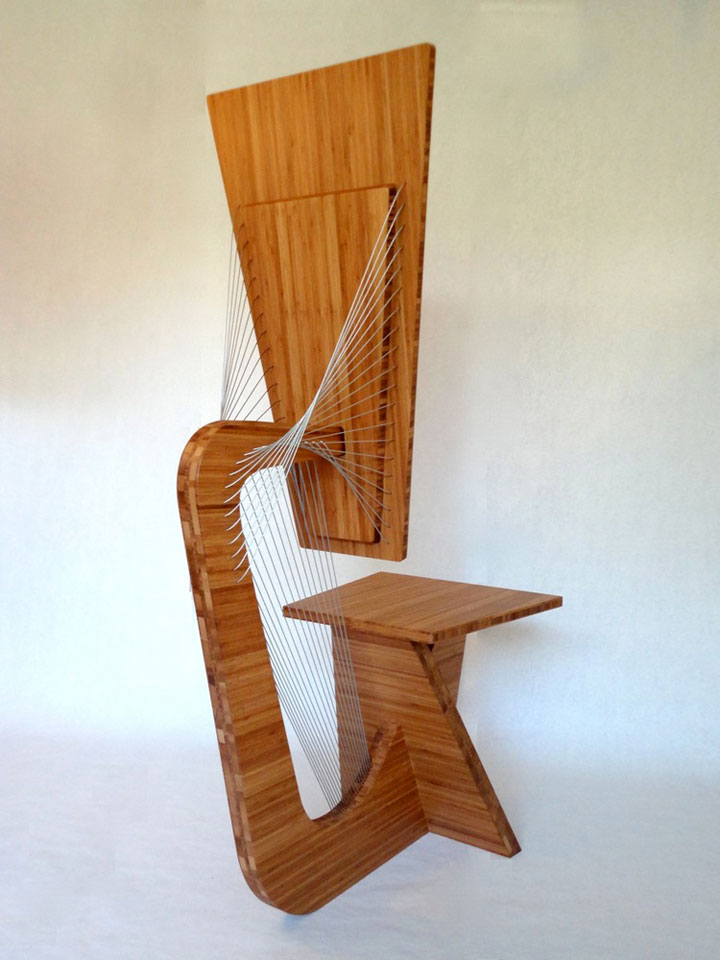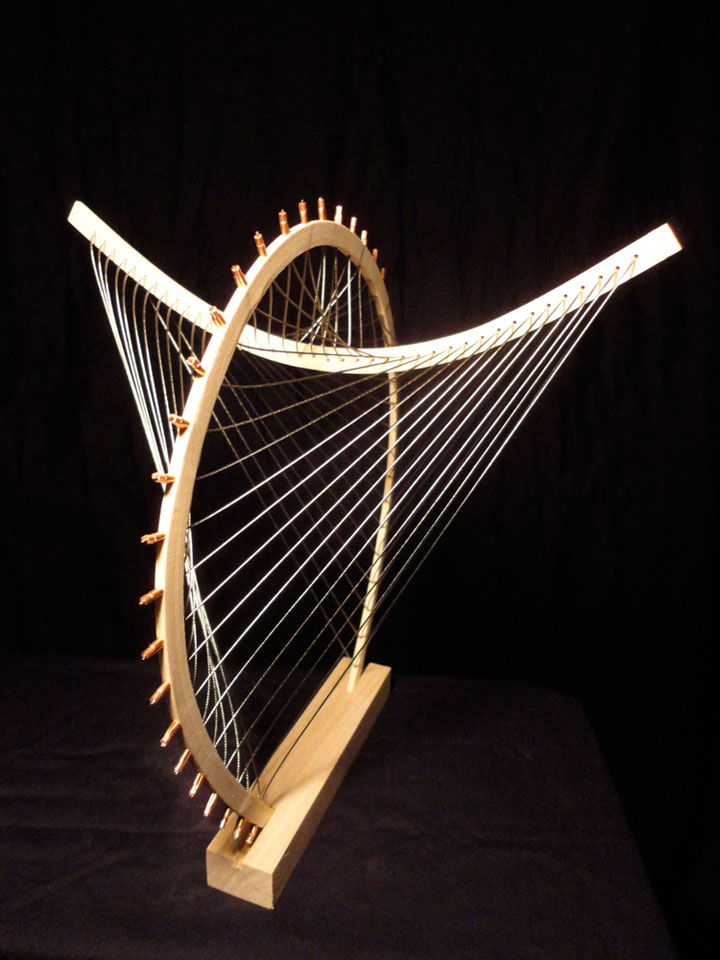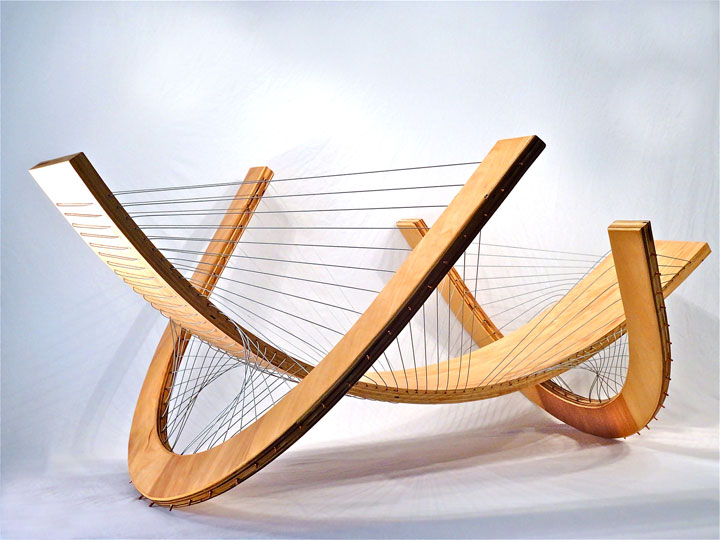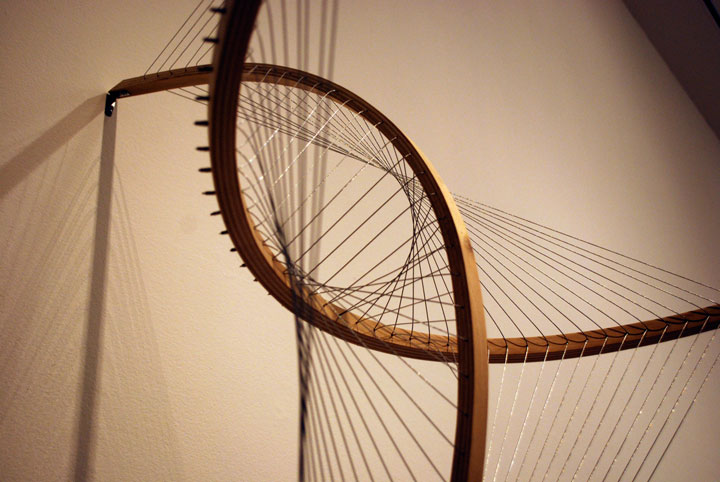 Sculptures and furniture of Robby  can be purchased on his website  (between 87 and 690 €) and you can even ask him to create customized unique items made ​​especially for you! Would you like to decorate your living room with this furniture?