ABB is a Zurich, Switzerland based robotic and automation company that is behind the industrial robots of Wazikashi. Now, they have made a demonstration to show the precision and accuracy of their robots. Here we see robots playing Katana fight of Samurai. Discover without delay.
Swiss-Swedish brand had the good idea to schedule a fight between its two robots equipped with Japanese Samurai swords. This demonstration took place during a robotic exhibition.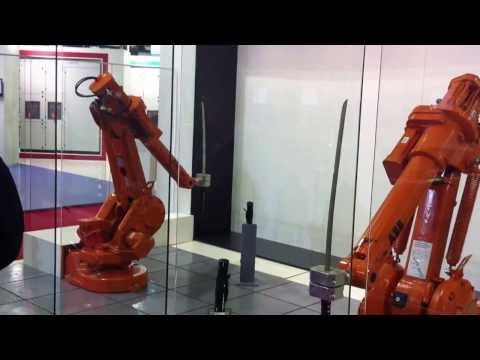 Although the execution speed is not impressive, yet it is the robotic precision that is very impressive, especially during the first 30 seconds of the video. Recently, we had seen the German industrial robot Kuka play table tennis. The development of German industrial robots like Omron and Murata also highlights the competition and the advancement in the industrial robotics.