Long journey is really tiring experience for many people around the world. Safer and leisure journey is the demand of the moment. To make the journey comfortable, new technologies are being introduced.  For this purpose, a German student has designed "living seats" equipped with a large screen. This will make your air journey more comfortable and fun.
These new seats can easily be fitted into Airbus A3880. The design consists of smart seats which can be adjusted according to will and comfort of passenger. The big screen on the front offers many interesting features such as interactive gaming and acoustic video of the plane's surroundings. Two or more screens can even be joined to generate the panoramic view outside aircraft. You may use your gestures to control the screen or you can use its touch screen characteristic to interact with it. An innovative feature of these screen is the ability to join two or more screen together? Indeed, it one of the most innovative things.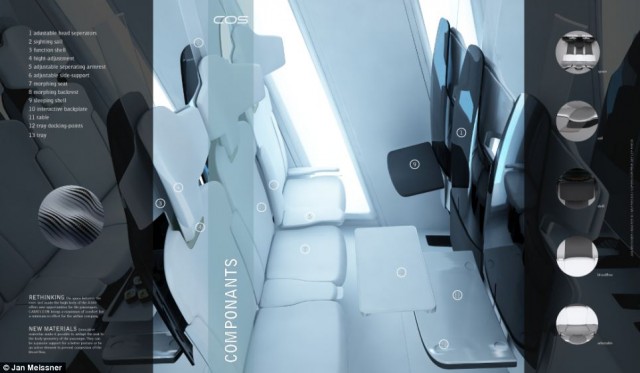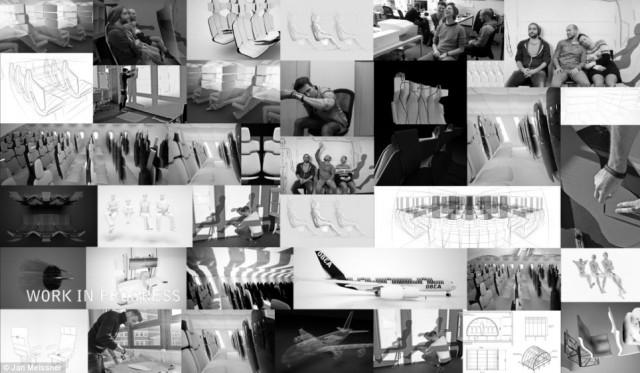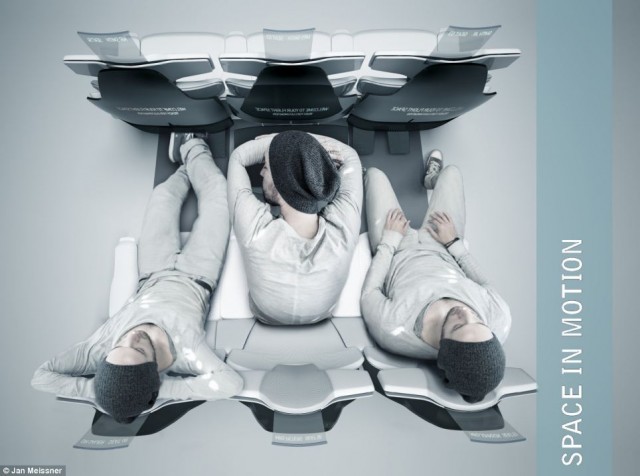 You can easily change the shape and position of your seats so that you can interact with the screen more easily and comfortably. Privacy of the fellow passengers can be respected by using cushions. While the couples can join their seats into a larger one. This is all just a touch away. According to the designer, "COS offers families and couples to create a dedicated space during the flight," he added, "Separators and sight-sails create a microclimate and privacy, furthermore closer contact with family members or partners. The dual armrests and side support form a continuous bank if recessed." The whole entertainment multimedia system is placed at the the backplate-shell of front row. With the cameras giving you a live feed of outside and around the airplane, you can feel the effect of flying through the surroundings.