The animals are also able to take care of household jobs! Squirrels are particularly adept in using washing machines, cleaning and holding barbecues. Discover the amazing and adorable series of photos!
Nancy Rose is a professional photographer from Canada. A lots of squirrels live near her home. Instead of scaring them away with a broom, Nancy chose to tame them by providing them with walnuts, hazelnuts and other small eatables.  After sometime, she went even further and created the common household things in the size of squirrel size and took the pictures of squirrels with them.
Not exactly aware of what is happening, the squirrels still took posed for photographs. In a series called Mr Peanuts , we can see a squirrel in reproductions of houses, gardens with barbecue, beaches, etc. Mr Peanuts  is sometimes joined by a female squirrel called Mrs Peanuts ! Really cute pictures you will enjoy. 😉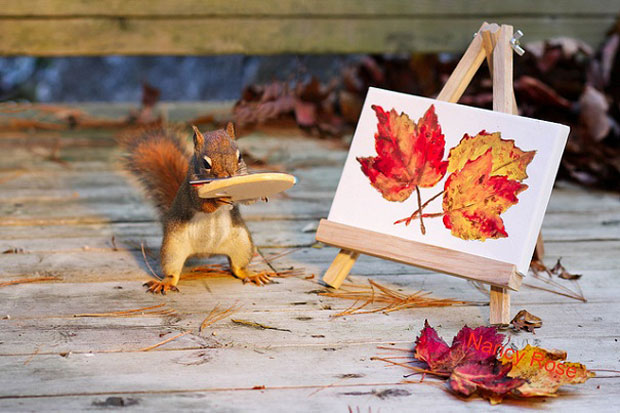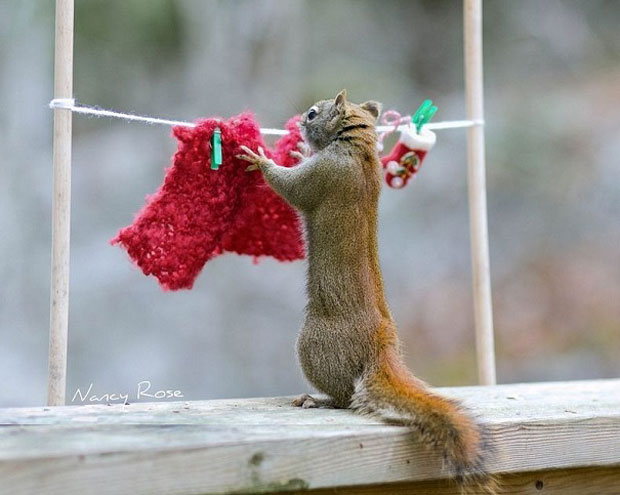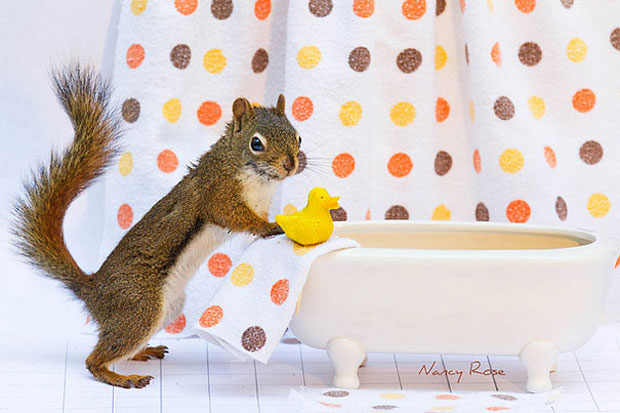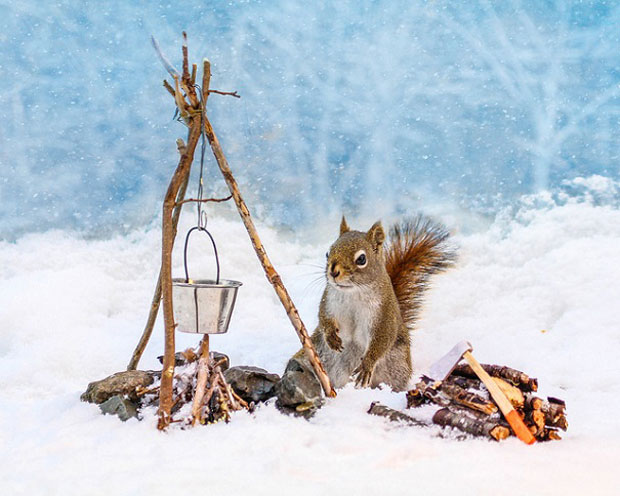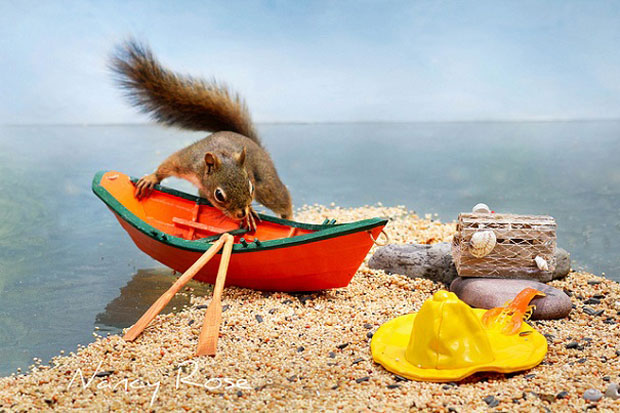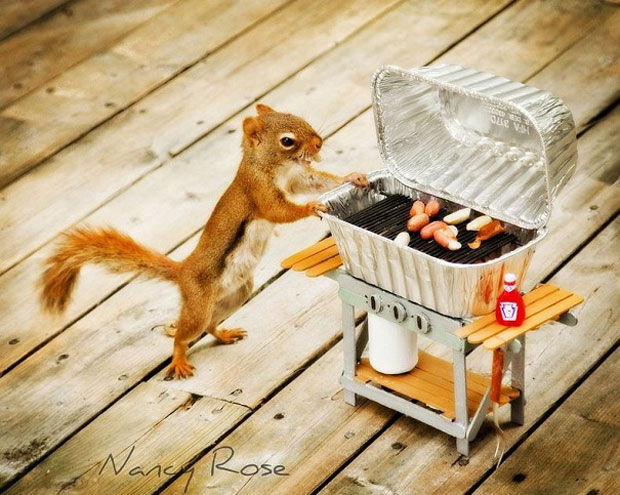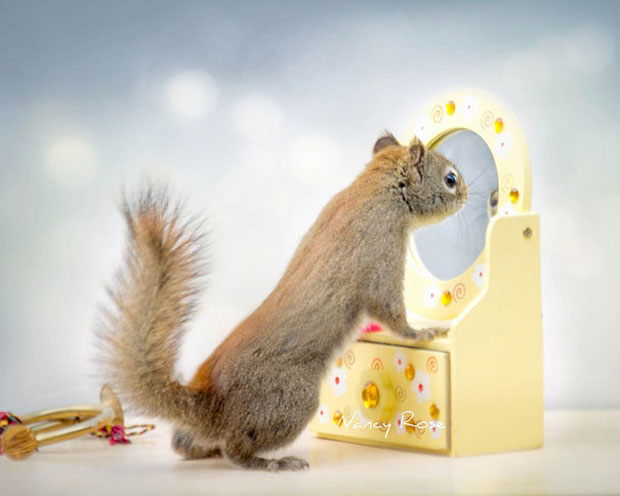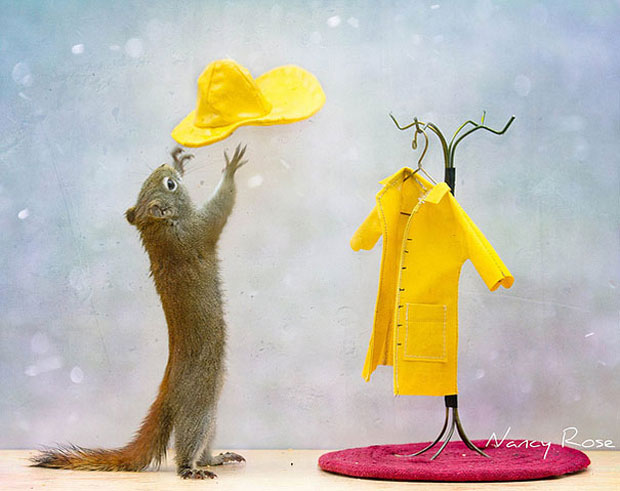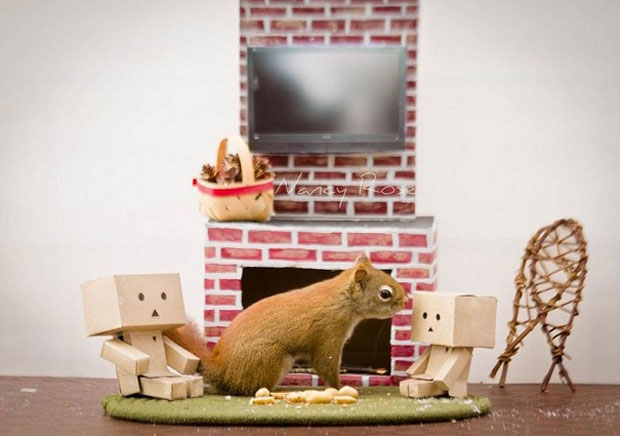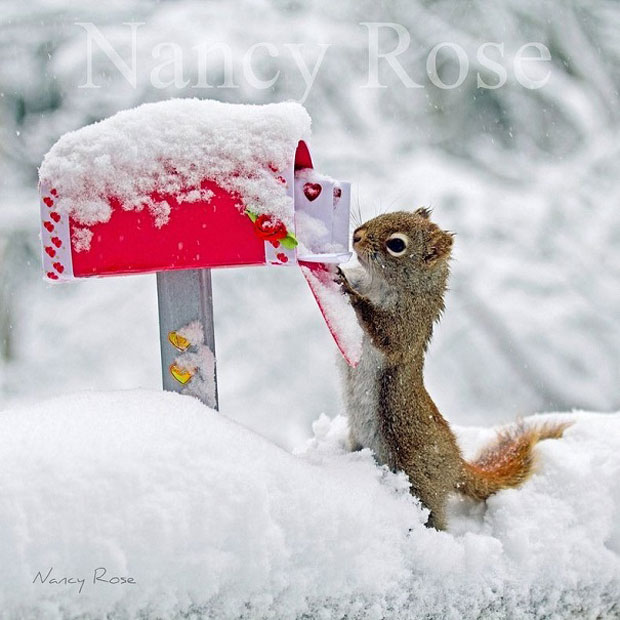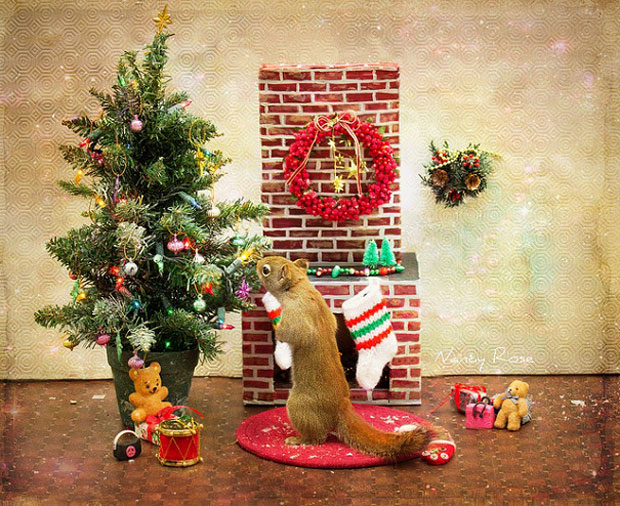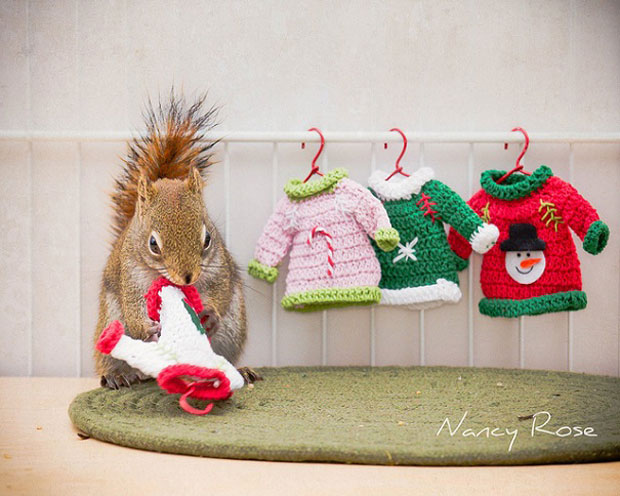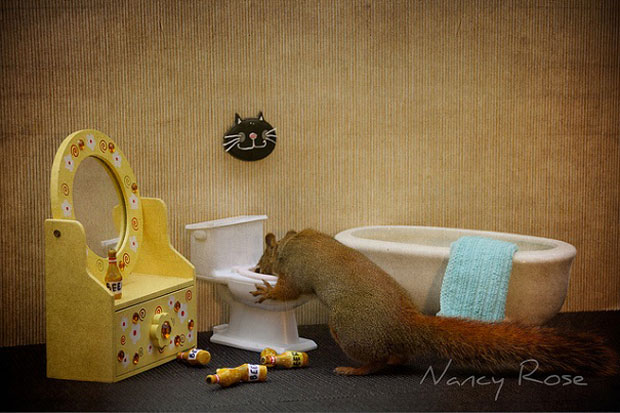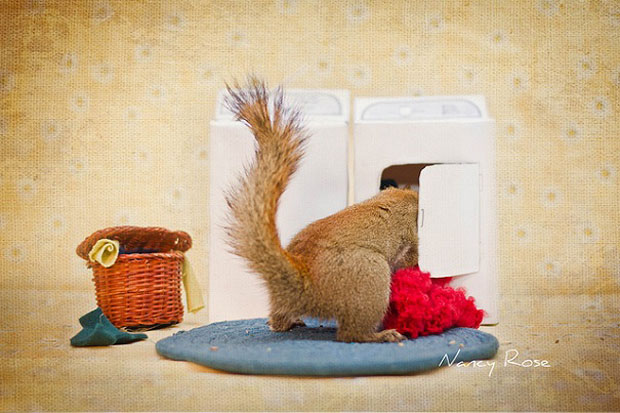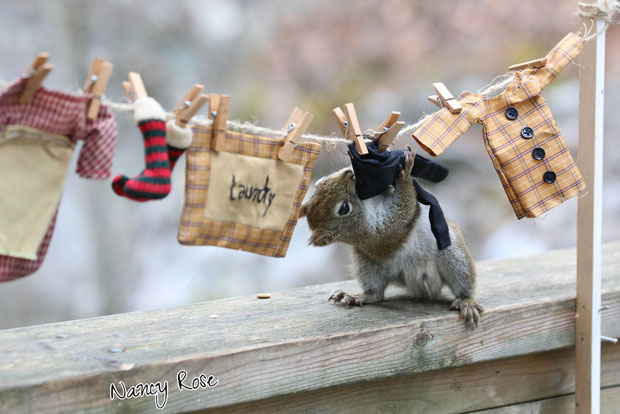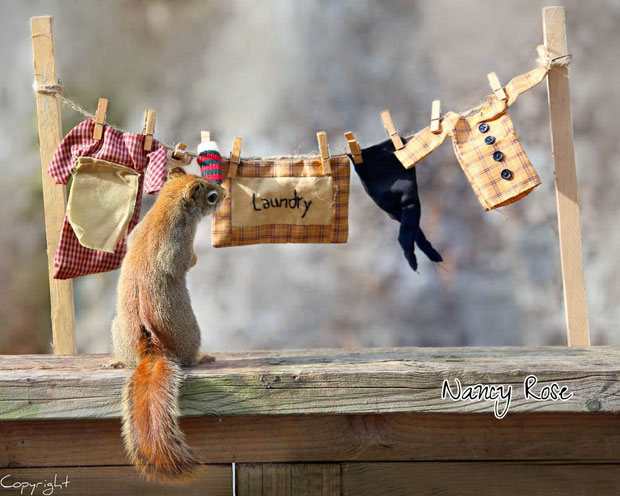 The photos are so good that this small animal exactly knew what she was being asked? We loved it dry clothes. Would you like to tame  these small animals and take a picture too?