A scooter has been invented by a young UK student that can be folded up to A4 size paper. The Aluminium scooter has 5 Kg weight and can be carried anywhere due to its height of 11.7 inches. Aluminium made vehicles are becoming too popular that Land Rover & Jaguar have started making their cars with aluminium
Fold-up your scooter and walk anywhere in the town is not a new concept as it helps a range of people from children to business executives. The fold-up bikes are really handy but their size and weight matters a lot. Currently, they are not only bulky but also seem awkward to carry with you. A new scooter has been invented that can be folded up to the size of the A4 size paper. The mini scooter with astonishing design is the brainchild of a university student. The student made use of Aluminium pieces to make this award winning bike.
The bike consists of number of aluminium pieces joined together by a cable and tightened to provide enough support that an adult can easily ride on it. The inventor of the tiny scooter is George Mabey and the scooter was showcased at London South Bank University. The student won the award worth £ 1000 because of of its light weight scooter weighing only 5Kg. So, you can fold up the scooter and place into your handbag easily. The design is really impressive and ready for the commercial uses soon, but there are no news regarding this.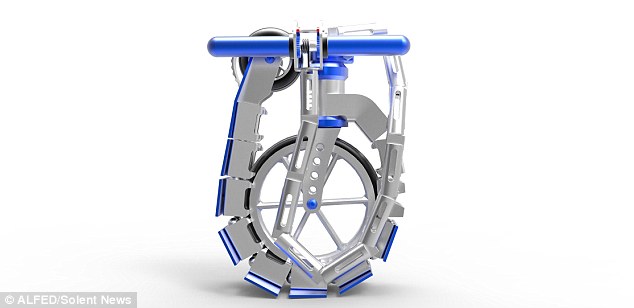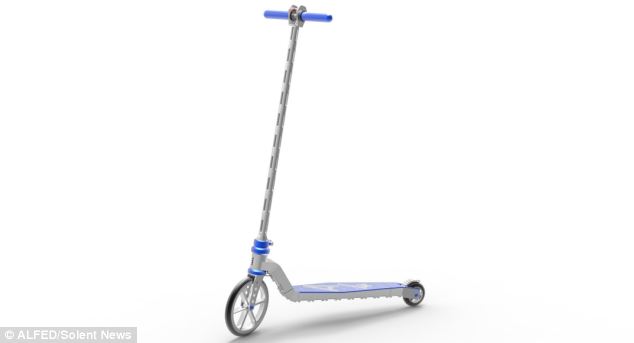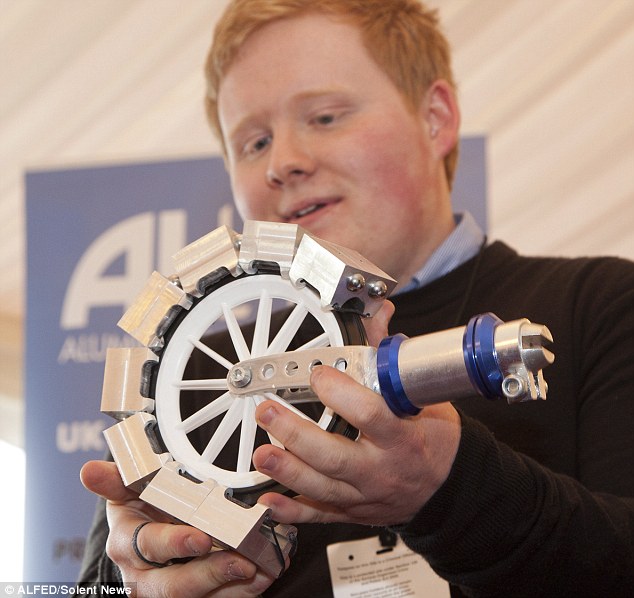 The height of the scooter is only 37 inches when extended completely and when folded its 11.7 inches. On folding, the width of the scooter becomes only 8.3 inches making it comparable with the A4 sized paper. There is no comparison to such a small fold-up bike at the moment and the design is really amazing. These are the words of Alan Arthur, an aluminium executive. Because of the weightlessness, the Jaguar and Land Rover are using aluminium to make their cars even. Maybey is really happy and seeing his award as icing on the cake.