The recent decade has seen an explosive growth in all the different types of electronic gadgets and devices like wearable devices, cameras, smartphones etc. The amount of wearable devices is expected to triple by 2019. They are meant to make our life more convenient and interesting. However, almost all these devices have been made by different vendors and come with their proprietary charging devices. Managing, all these different type of chargers has become a real pain in the ass for many of us.
The most convenient solution to this problem is wireless charging as this would undoubtedly declutter our life by removing all these charging cables. Among the wireless charging technologies, the two most notable are inductive charging and RF wireless charging. The inductive wireless charging has been around for quite some time now. It requires a coil to be built into the gadget being charged, the coil in the charger then induces charging current in this coil based upon the principle of induction. This technology is old but suffers from some disadvantages like the two coils need to be properly aligned. Furthermore, building a coil in the receiver may make it bulky. On the other hand, RF wireless charging tends to overcome these problems as we don't need to build a coil into the gadget, so size of wireless charging receiver is small. Secondly, we do not need the precise alignment of the transmitter and the receiver as long as we are near to the charging station. Using this revolutionary RF wireless charging technology, Humavox has come up with a one fit-for-all wireless charging platform that has the following unique advantages:
There is no limitation about the size of gadget/device you are charging, as the charging receiver can seamlessly fit into devices as small as the size of a coin.
The charging receiver can easily be integrated into different types of gadgets.
This new technology is flexible enough that the charging platform can be formed into any shape of your choice.
Being a radio frequency charging technology, it is pretty non-invasive, you can take it anywhere and it would become a part of your daily life without a little hassle.
You do not have to worry about the direction or alignment of the device being charged as long as it is near to the charging station.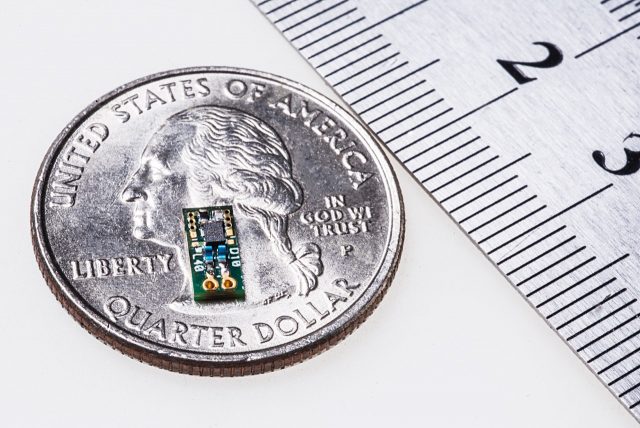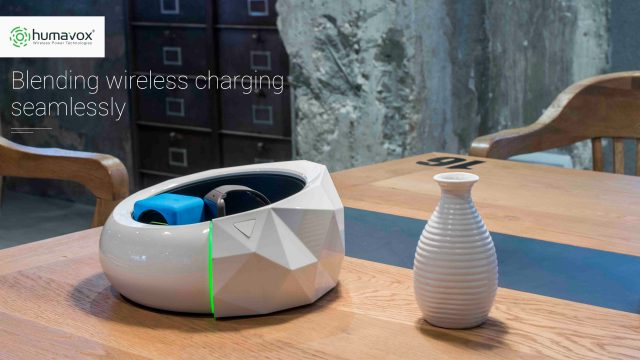 Considering all these facts we can call it as the most convenient drop and charge solution. As the most important thing is where we place the device to be charged and not how we place it.