The Tomamu Resort hotel in Japan has a beautiful scene from the top of its building, having a wide terrace.  You find yourself above the sea of clouds, which is an out of the world experience.   
One having likeness for scenic beauty feels excited in such a wonderful place resembles to paradise. This Japanese hotel is situated on the island of Hokkaido and has an unusual terrace which provides visitors with a lovely scene of a huge sea of clouds. This magical place is named as "Unkai" or sea of clouds.
As there are considerable changes in temperature during the spring  between the day and night, which results in these big  floating clouds to disappear during the day. However the splendid beauty of Tomamu Resort is amazing where it feels like as if the mountains are soaked in the ocean of clouds. We let you see the wonderful series of images.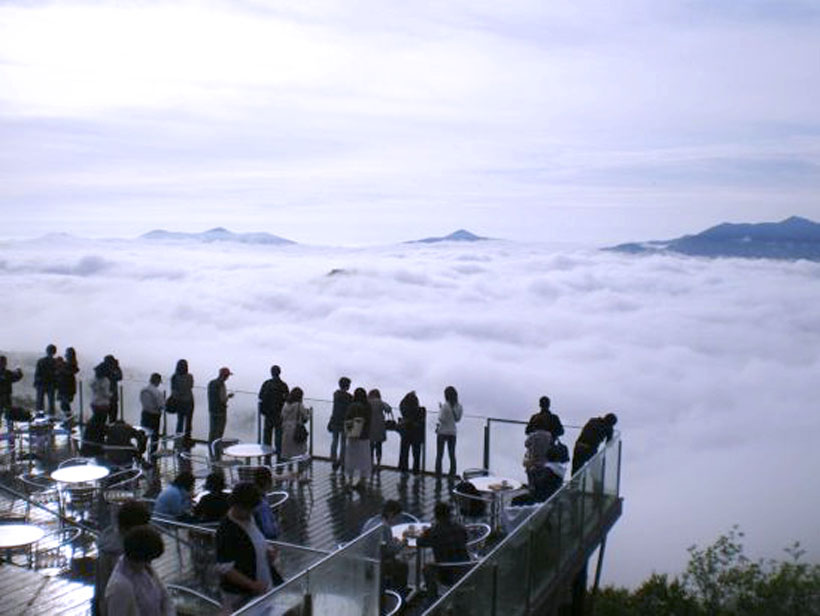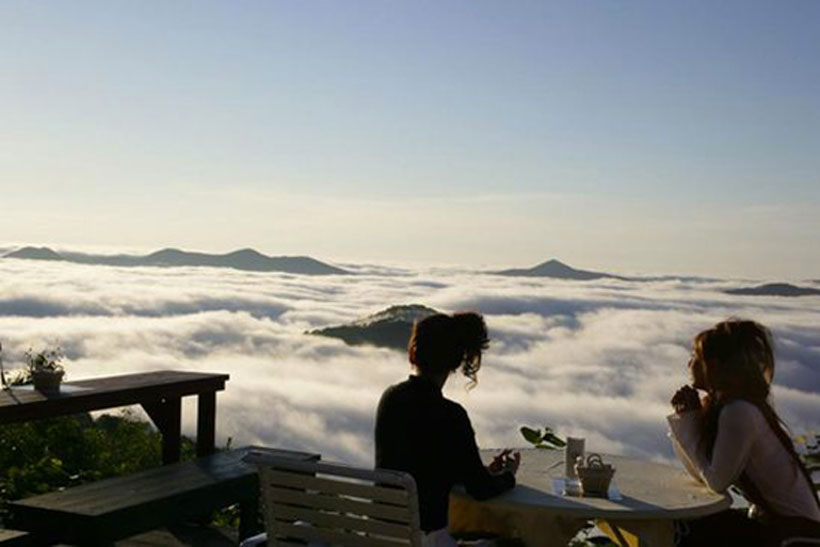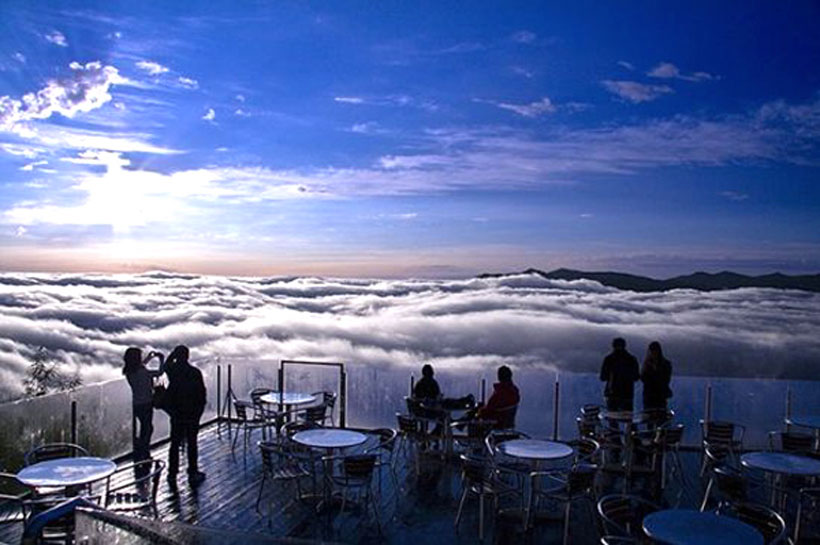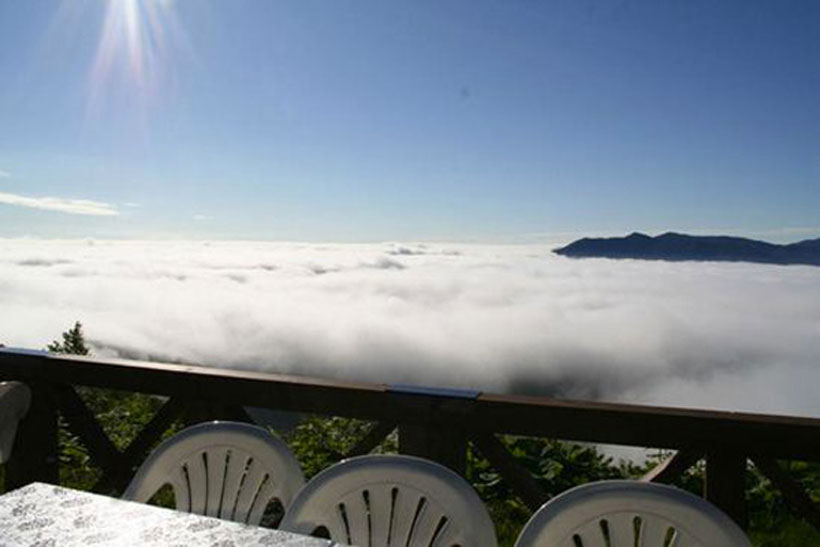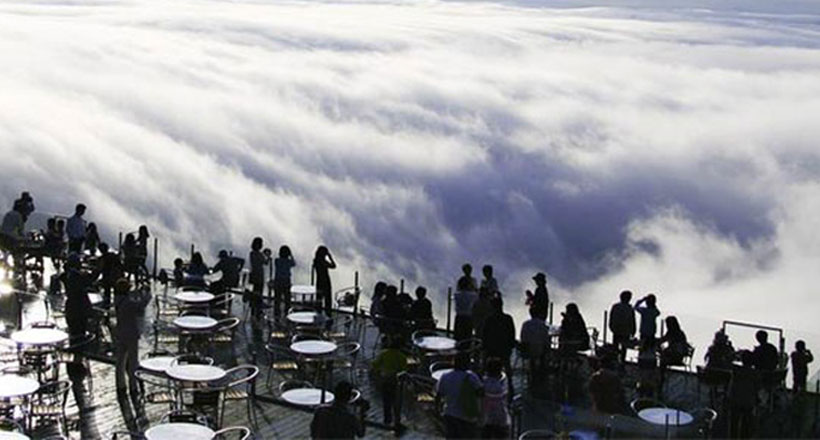 Have you started planning or dreaming to be at such a splendid place after watching the photographs of Tamamu  Resort Terrace?