Japanese have always come up with new, innovative and many times natural solutions to different problems. Once we had written article about a strange anti-wrinkle mask made in Japan. This time the beauticians of the land of the rising sun have proposed an anti-wrinkle treatment based upon snails. 
If you can no longer withstand the wrinkles on your face and you can not find an effective cure against these imperfections? Then, our friends from Japan have a new miraculous solution for you. A beauty salon located in Tokyo offers this original treatment using snails for the women who want to stay young. Sliding down your face, the snail leaves a slime that is supposed to have "anti-aging properties" . The treatment is described as "sticky" and "ticklish ". If you are tempted by this strange treatment, you will pay $ 240 (182 €) to have your eternal youth!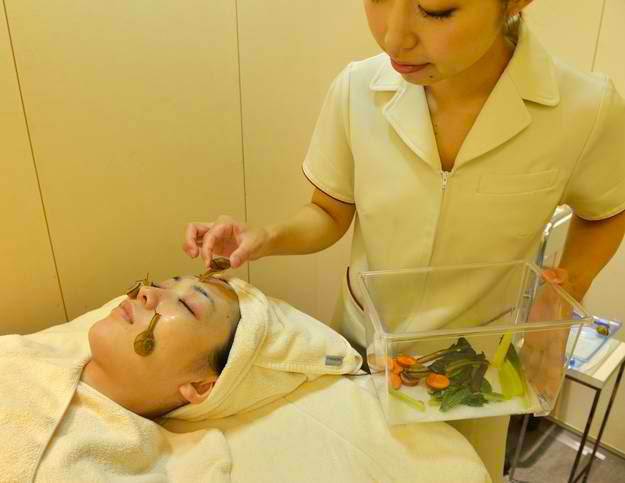 Sure it does not feel that much good, but if it works than there is nothing wrong to suffer to be beautiful.