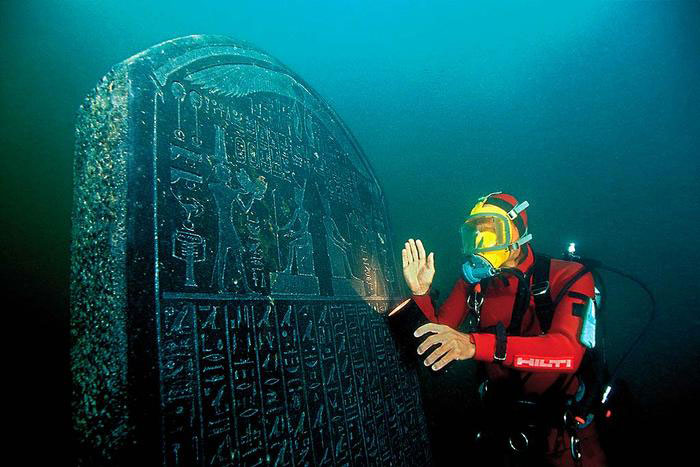 Ancient Egypt is a period that is till shrouded in mystery and fantasy. The Nile Delta reveals the secrets of an underwater city nearly 1200 years after it was lost in meditteranean.
10 years after being discovered by the French expert of underwater archaelogy Frank Goddio, in 2001, the ancient Egyptian city of Heracleion finally begins to reveal its story. The existence of the city was known since 1992 and it was considered one of major ports for maritime trade with Greek, as confirmed by the evidence found on the site.
This city was founded in the 8th century BC, long before the foundation of the legendary city of Alexandria in -331 BC. The city was submerged completely in the Mediterranean, 1200 years ago. After this event, it was even difficult to find the traces of this city in written texts which was named as Thonis in rare Greek litterature of that time.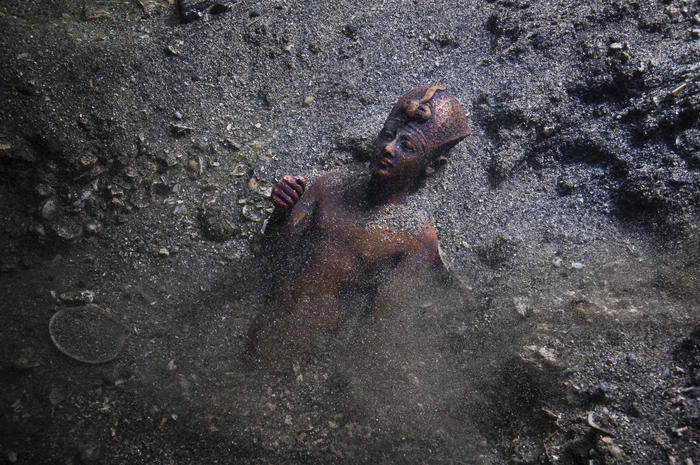 The discovery was made ​​in the Bay of Aboukir , 6.5 kilometers north of Egypt and at a depth of 45 meters. With the help of sophisticated equipment, Franck Goddio managed to pinpoint and then raise to the surface remains of this sunken city. Among the treasures of that age found were:
– 64 boats stuck in the sand and mud
– 700 anchors of the boats and ships,
– gold coins and weights of that age
– high statues of almost 5 meters, accompanied by statues of minor deities
– dozens of small sarcophagi that would have contained mummified animals,
– stone steles carved in hieroglyphics or Greek.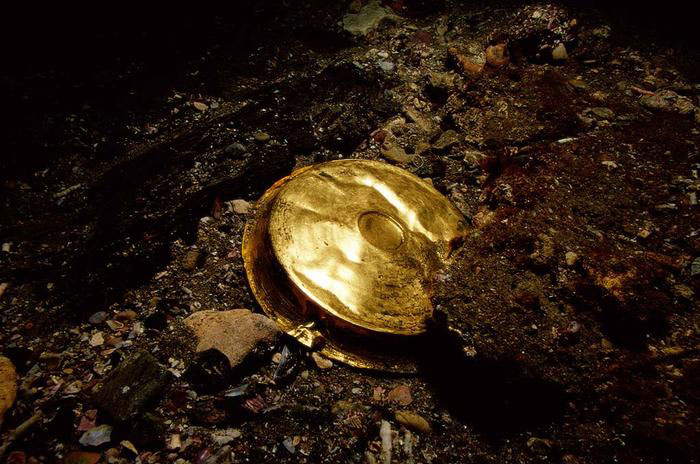 The cause of the sinking of the city is still not very clear. However, the reasearch suggests some natural geological phenomena like an earthquake or soil erosion sped up the downfall of the city. The situation may have further aggravated due to factors like increase in water level.
Some other studied have also suggested that the land on which city was built, collapsed with due to excessive weight of buildings.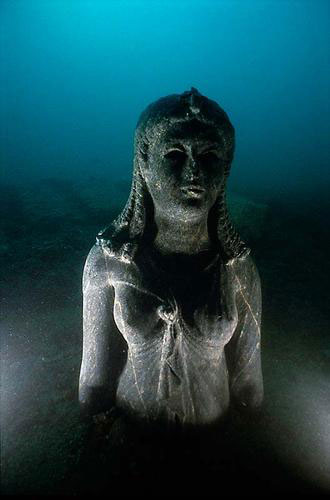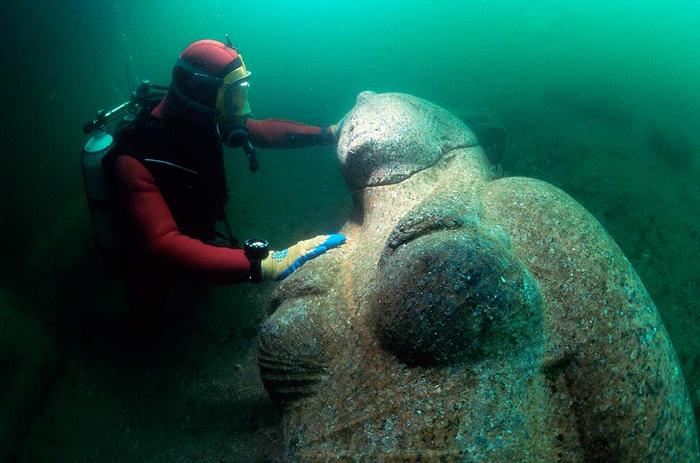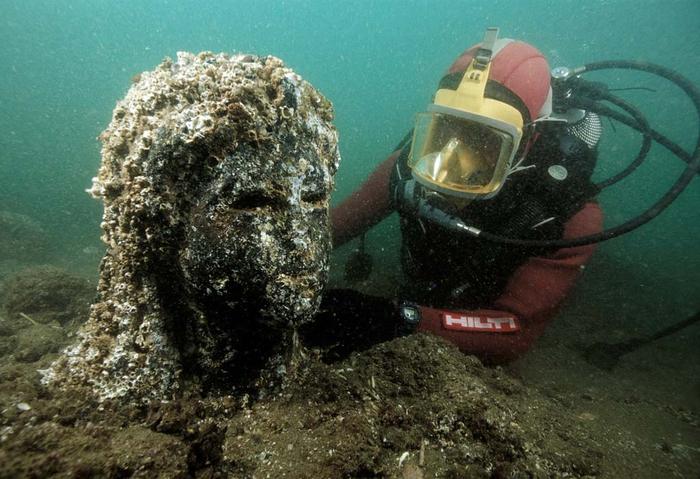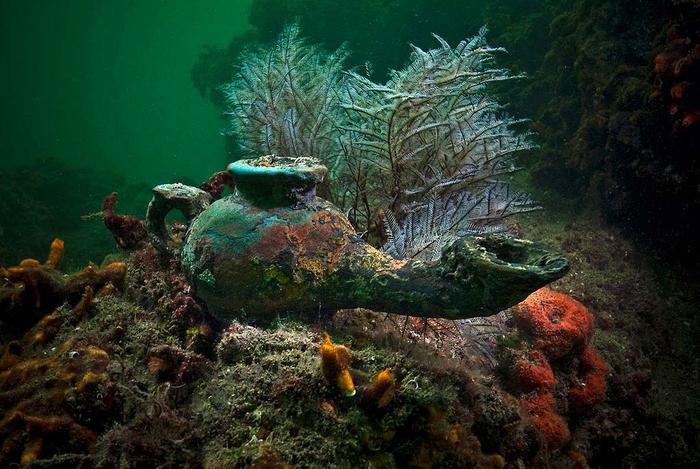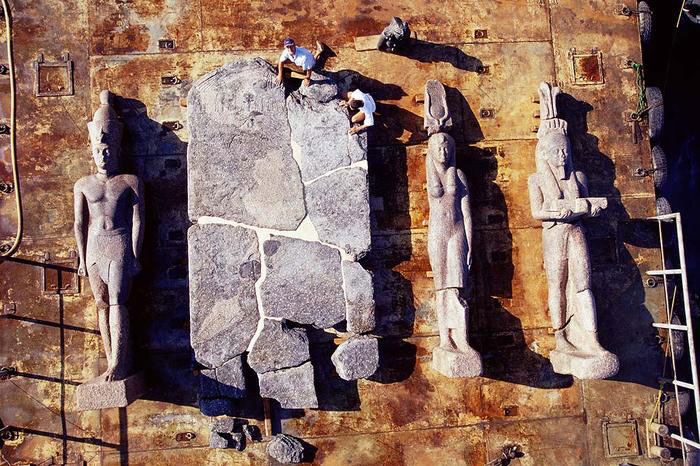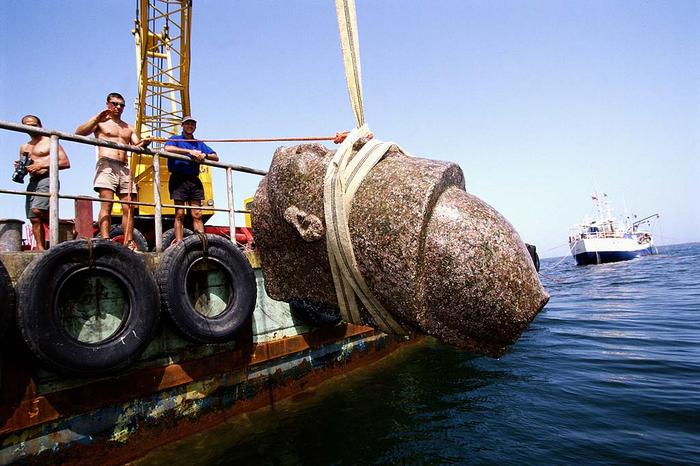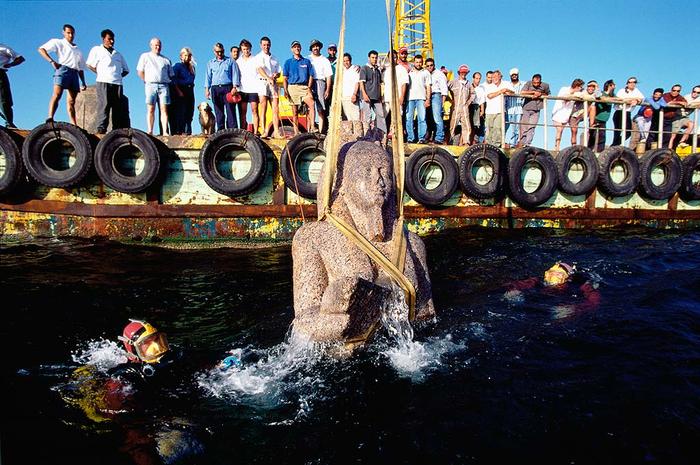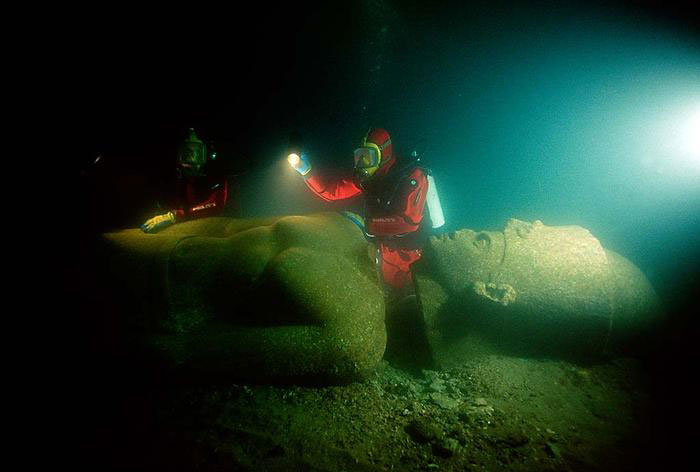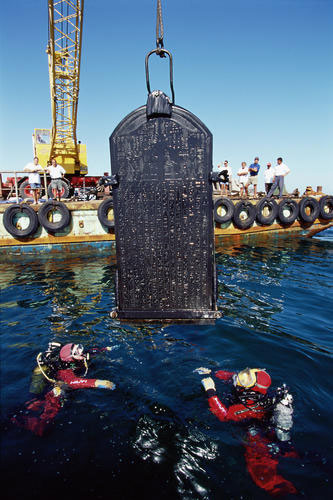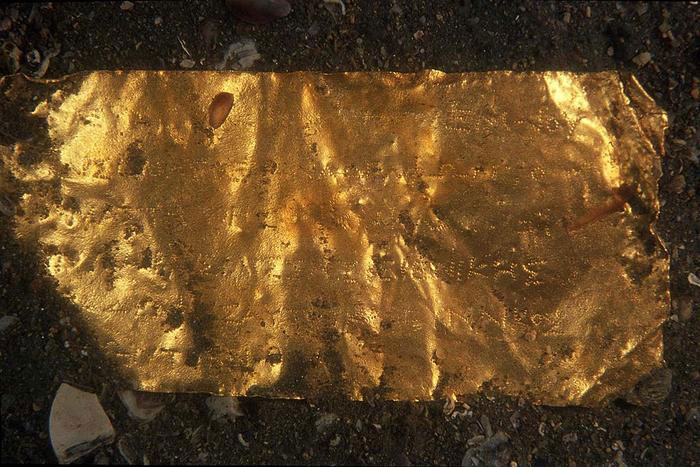 This discovery will also enabe researchers to find about the lives of ancient Egyptian people who shaped the history of their times. This discovery also reminds us of the myth of the lost city of Atlantis as well as the lighthouse of Alexandria discovered few years back. Do you want to set out in the search of lost cities of history?